Tookie – Response to Joe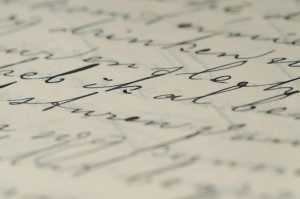 Joe –
You came closer than anyone to denting my argument. (UCLA Law has done well by you. You are hereby entitled to an extra piece of kugel next time you come for Shabbos.)
Close, but not close enough.
Let's say, arguendo [Note to real people out there: legal beagles like to throw Latin around. Inter alia. You know], that Tookie was guilty of the exact crime he was executed for. Justice is served; the law behaved exactly as it was designed. So what? Essentially, I was making two points. Firstly, the law may have worked, but it is a bad law according to HaKadosh Baruch Hu's voiced directives on how a non-Jewish court should operate. Egregious violators of the law should not have a voice in the court, period. You asked me what standard I would employ – you've got it. That's what halacha says, to the best of my knowledge. Tookie's accusers may never have been shown to be liars, but that is beside the point. Evildoers don't belong on the witness stand. They will be unreliable in other cases. This is enough to ban them in all. Using them cheapens the conduct of the court, and the way it is perceived by the people. (Again, I am not arguing that the court may decide to use an extralegal standard for the protection of society. I presented Rabbi Bleich's hesitations about even that, and admitted to Rav Moshe's seeming acceptance. But this doesn't tell us which standards should be relaxed. Professor Broyde suggested that some kinds of circumstantial evidence be admitted when they would rise to the level of acceptability of proof in monetary matters in halacha. The ballistics test on Tookie's gun would never do. Who said he fired it? Neither would placing him at the scene. That was not the issue. Who fired the gun was. Compare this to Sanhedrin 37B, and the mother of all umdena demuchach (overwhelming circumstantial evidence) cases. There, the perpetrator chased the victim into a closed room, and was found over the body, with the bloody knife in hand.)
Secondly, and perhaps more importantly, I was trying to show that many people react to complex social issues with incomplete knowledge or consideration of Torah sources. I may very well be shown to be wrong about the license given to non-Jewish courts. But so many of our readers did not know that there is a sugya about this issue in the Gemara, and in the Rishonim. (Anyone with access to a copy of Chemdas Yisrael by Rav Meir Don Plotzki – one of the most complete lengthy commentaries to Rambam Hilchos Melachim – may shed some light on this.)
At this point, it is probably time to bid farewell to Tookie, wherever he may be. On to other topics.