Transit Strike: Fire Them All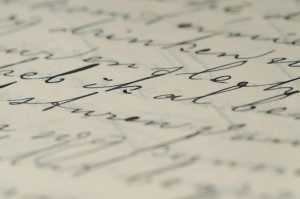 In our society, lawlessness can take many forms. Sometimes, the person extorting money from you isn't a man with a gun, but a person with a neatly-pressed suit and a PR agency explaining why what he's doing is right and just. Roger Toussaint and the members of the Transport Workers Union are currently extorting from the City of New York, with the ongoing threat of damage to the tune of $420 million per day.
A system of laws is designed to protect us from all sorts of criminals. The strike is illegal, and designed to extort a pay raise of 8% per year for the next three years out of the citizens of NYC. Note that the strikers currently earn between $47,000 and $55,000 a year — before overtime — to drive buses and subways. The drivers are already earning far more than the median income of those who rely on public transportation to get to work — and now they are demanding a huge increase, and resorting to illegal action to get it.
The Torah has what to say about this as well. There are economic laws in the Torah about laborers and property owners. The overriding principle is one of fairness. A person is not allowed to ignore his or her obligations in order to get what he or she wants.
There are apparently 30 applicants for every new opening at the MTA. Those applicants are currently riding those buses and subways to get to their current, lower-paying jobs. The people hurt most by this strike are not those who get to work by car, limousine, or Internet connection. They are the very people currently making far less than the guy (or gal) who drives the MTA vehicles that get them to work, who would gladly take their jobs if given the opportunity — and do them just as well.
There is a law of economics at work here as well, called supply and demand. There's simply no justifying a $55,000 salary, much less a $69,000 salary — as it will be three years from now, were the city to cave in — in order to drive a bus. If you want a $69,000 salary, you go to college or start a business. You don't sit behind the wheel of a bus and then extort the citizens of New York to get an unreasonable wage for the work performed.
In 1981, an illegal strike was called by the Air Traffic Controllers' union, PATCO. They, too, tried to extort money, and predicted that if they were replaced, a disastrous wave of plane crashes would sweep the country.
They underestimated the resolve of Ronald Reagan. For the sake of all the taxpayers of NYC, I hope Michael Bloomberg proves to be made of the same stuff.
UPDATE: Suitably Flip reports that the hearing ongoing at this hour relates to criminal contempt, meaning that by law Toussaint could be jailed until the strike ends. Sounds like a plan. The transit workers union local was foolish enough to have open comments on their strike blog — though the friendly remarks from their fellow New Yorkers have now all been deleted, it was too late — Michelle Malkin has some good ones (she also prints the claim that the average transit workers' salary is $62,500, nearly 2.5 times that of a starting cop with the NYPD). Seems like not too many people are taking the union side on this one.
UPDATE II: Mark Tapscott makes an argument similar to mine (without the Torah references, of course), with links to Ronald Reagan's statement and an historical overview of that case.