G. Gordon Liddy and the Ultra-Orthodox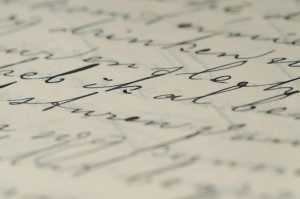 The G-Man had a guest on his show today discussing the election results, which I happened to hear for five minutes during the drive back from an appointment. In those five minutes I heard enough biased and erroneous coverage to fill five hours of writing, but I'll be brief.
The person whom he was interviewing was obviously a right-wing settler, very opposed to the idea that Olmert's government will likely conduct further withdrawals, and that the "ultra-Orthodox" Shas party would be party to removing religious Jews from "the heartland" of the Jewish people, Judea and Samaria. I don't disagree that Hevron is part of the heartland, but so is Jerusalem.
Asks Liddy: Are these the same ultra-Orthodox who are opposed to the existence of the Zionist state?
Answer: No, that's another group of ultra-Orthodox, who recently went to Iran etc. etc. etc. The interviewee equated the Niturei Karta nutcases, who number 50, with Shas, who polled over 340,000 votes yesterday. No attempt was made to point out that Shas has nothing to do with Niturei Karta, or that they, like any sane individuals, regard them as encouraging murder of Jews.
Asks Liddy: Are these the same ultra-Orthodox who basically, under Israeli law, as long as they are learning don't have to work, and are supported by the government?
Answer: Yes.
Which, of course, is false. The law says they don't need to enter the Army, under the same rules for Divinity Deferments used in the US and elsewhere. As for student stipends, the Hebrew University student doing graduate work in Greek mythology receives nine to ten times the amount of money of the yeshiva student doing graduate work in Torah, Talmud and Halacha.
Always good to know the Jewish state has Jewish priorities — to this settler, the numbers ought to be worse?