Who Are We Reaching Out To?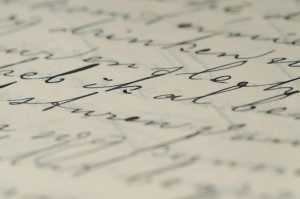 To an extent kiruv (Jewish outreach) requires a suspension of reality. This is not necessarily a bad thing because from a religious Jewish standpoint, the reality of American life is harsh. The many good people who engage in kiruv blot out circumstances that suggest that their efforts are akin to a steady uphill climb. We should admire them all the more because of what they have accomplished.
As I point out in my latest Jewish Week column, we are in the second generation of mass intermarriage. In most situations, the consequences of intermarriage are not reversible. It is certainly true that the impact of intermarriage is cumulative, so that with the passage of time, halachic ties to the Jewish people are weakened and this is also true of social ties. Put otherwise, with each passing year, the percentage of those who are identified as American Jews who are not halachic Jews inevitably goes up.
Our kiruv activities appear to be oblivious to this truth. Far more than we may realize, kiruv is conducted today much the same as it was conducted a generation ago. For all of the efforts, real or imagined, to restrict kiruv to halachic Jews, the statistics of American Jewish life suggest that this is not possible. I am not suggesting that we abandon kiruv; I am suggesting that we be more cognizant to what is happening.
Interestingly, as we continue to reach out to those who are quite distant from religious life, we continue to do far too little to retain the many of a religious background who are falling away. One possible explanation is that kiruv efforts get more support and are more appreciated than inreach efforts.