Radio Shack and the Jewish Problem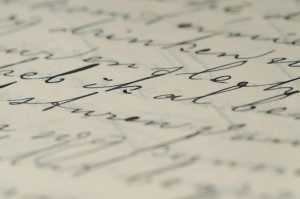 A few additional points following up on my last post:
1) Ms. Horowitz' statement is by no means unique in today's Jewish world. Come and hear, as they say, what Stephen Fried writes in the prologue to his recent, well-selling non-fiction work The New Rabbi: A Congregation Searches for Its Leader (it was one of the Publisher's Weekly Best Religion Books in 2002). But first, sit down, on a firm surface, not too far off the ground. Now, I quote: "While its different branches have slightly different theology and observance, Judaism does not dictate belief. Its timeless appeal is as a religion of questions, not answers."
Are you still there?
Note, please, that he refers to all of Judaism's "different branches" including, presumably, Orthodoxy. Horowitz, too, in her one-sentence precis of Jewish theology presumably is being inclusive of Orthodoxy (I don't believe our marginalization is that advanced just yet). Even if we were to say that by their actions the heterodox movements have somehow led the utterly uninformed to believe that the former don't regard faith as essential, can the same possibly be said of the Orthodox? And do Judaism's "different branches" truly have only "slightly different theology and observance" from each other?
Now, Stephen Fried is a secularly sophisticated and seasoned journalist; from the looks of his back-flap picture, a nice guy; and from a read of his book, an earnest, well-meaning Jew. But he is also, Jewish-wise, a day-old babe, serving as an ostensibly reliable source of information about Judaism for tens, perhaps hundreds of thousands of Jews. That's not intended as a value judgment about a fellow Jew, even if it is one; it's meant to highlight the tragedy of our contemporary Jewish reality.
"A religion of questions, not answers." If Judaism was a corporation with that mission statement — the Radio Shack of religion, but inverted, if you will — and I was its CEO, I'd file for bankruptcy immediately.
One last question, this one for observant Jews, including this writer: knowing what countless Jews out there are learning about Judaism from Horowitz, Fried, et al, why are we all not galvanized thereby to do something big, something bold, but above all, something right now? What does our complacency say about our emunah (faith in G-d), or our ahavas yisrael (love of our Jewish brethren), or both?
2) Thinking further about Ms. Horowitz' essay, I'm not quite sure how her "Judaism without faith" response resolves the central question, to wit, why American Jews are so faith-less. After all, quite apart from the realm of belief, American Jewish commitment to practical Jewish living is also quite dismal; given that action without faith is a perfectly reasonable Judaic approach, how does Horowitz explain that one? Of course, one might suggest that American Jews are, indeed, religiously committed on the level of action if we accept the notion that, to paraphrase an old bon mot , "the way to say mitzvah in English is tikkun olam."
3) One of the things I sought to imply in my letter, though it was not explicit, is that Jews affiliated with all of the Jewish religious "movements" might be able to agree with Ms. Horowitz that Judaism encompasses a spectrum of beliefs, that it privileges actions over beliefs and that "there's no such thing as a lapsed Jew." All of them, however, also agree that her assertion that belief is non-essential to Judaism, is bizarre beyond words. So it seemed to me as I was writing.
I now think I erred, however, in assuming that all these movements reject the possibility of a lapsed Jew. The Reform movement — those all-embracing, all-forgiving folks that always leave the light on for ya — likely accepts that possibility, since it bases Jewish identity on Jewish identification rather than lineage. By the way, query: under Reform's standard's, need one have any Jewish parent at all, and if so, why?