Exceeding Our Expectations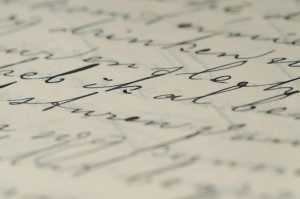 Recently, a commenter reacted with both surprise and disdain to the hopeful messages here following the election of Barack Obama as our next President. Referring correctly to the fact that many of our writers — including myself — had grave reservations about Obama (the word he used was "villified" [sic]) and strongly favored McCain, he wondered how Cross-Currents writers could be "scurrying to demonstrate their moderation and seek his favor."
The simple answer is that we did not "vilify" anyone, but referred critically to Obama's public record — and now that the election is over, it's time to work with our President-elect rather than against him.
During the election, I said Obama's record on Israel worried me — and for good reason. For example, in an essay on the Middle East, paragraphs referring to Hizbollah and Hamas categorized the former, but not the latter, as a terrorist organization. Could anyone concerned for Israel's safety not find that troubling? John McCain's decades-long relationship with Israel is unquestioned, his attitude towards Arab terrorism consistent, and his belief in Israel's right and need of aggressive self-defense, refreshingly frank.
But John McCain isn't going to be our next president, and instead of focusing our energies upon water under the bridge, it is only appropriate that we look forward. It would be far from the first time that a politician dramatically exceeded expectations created from his or her past record.
One example is that of George W. Bush himself, scion of a political family "viewed with suspicion and at times outright hostility by Jewish Americans." Anne Kornblut, writing in the strongly left-wing Slate magazine in 2002, recognized that GWB not only crafted a pro-Jewish image, but "appears to be entirely sincere in his warmth toward the Jewish people." And this was after an election in which "Jewish neocons" backed his primary-season opponents such as John McCain, his opponent in the general election had an observant Jewish running mate, and his outreach to Arab-Americans was amply rewarded. Not even Jewish conservatives expected him to turn out quite so pro-Israel and favorable towards the Jewish community.
But I would like to provide two examples with a more local flavor.
This past Motzei Shabbos (Saturday night) was the annual dinner of the NorthWest Citizen's Patrol, a community watch organization here in Baltimore that works with police to detect and prevent crime in the Upper Park Heights-Greenspring areas. Rabbis and public service officials shared the dais to praise the work of this organization, and honor several of its participating volunteers and the public servants who have helped make it so effective.
At the conclusion of the event, I recognized and took the opportunity to introduce myself to State Senator Lisa Gladden, who serves our district. While the dinner is popular with many politicians, Senator Gladden hardly had to be there. An African-American who had served two terms in the House of Delegates, Gladden handily defeated Barbara Hoffman, a Jewish incumbent with twenty years of seniority in the Senate. During that 2002 campaign, one of her leading political backers said that her district (which is 70% black) would vote for those who "look like them, smell like them and think like them" (just imagine how quietly this statement would have passed had it been made by a WASP politician). Now Gladden is herself the Majority Whip, and at little risk for losing her seat any time soon.
She doesn't need our support, and that makes her admiration for the work of the NWCP and the cohesion of our community all the more genuine and commendable. She cares about — and works for — all of her constituents. My wife said afterward that Gladden doesn't carry herself like a politician, but seems genuine and down-to-earth — meeting Gladden reminded her of spending time with the nicest of her graduate-school classmates.
I mentioned this to NWCP President Neil Schachter, and he both affirmed our evaluation and provided an example of his own: the record of Mayor Sheila Dixon. Dixon was City Council President, and was selected by the Council to be Interim Mayor following Martin O'Malley's successful bid to unseat Governor Bob Ehrlich in 2006. Beforehand, what would become of Baltimore was considered a reason to vote Ehrlich; a Democratic politician incorrectly reassured voters that there was no way Dixon, under the cloud of a corruption investigation and widely perceived as soft on crime, would become Mayor. In 2007, the Firefighters Union, the Police Union (FOP), the Sheriffs Union, and Attorney General Doug Gansler all endorsed her leading opponent, Keiffer Mitchell, who focused upon the spiraling crime rate during his campaign against her.
Instead, Dixon has proven herself to be both much more effective in fighting crime than anyone expected, and extremely responsive to our community. The city's murder rate has sharply declined this year, reversing a thirty-year pattern (in 2006, Baltimore had the second-highest murder rate in the country). In addition, Neil told me that when something happens in the NWCP neighborhood, someone from the Mayor's office calls within hours to keep the NWCP apprised — an unheard-of level of outreach directly from the Mayor, to ensure that our community is aware and our needs met. And this, he said, is only one example of her numerous efforts.
My point here is not merely to commend the records of two Democrats, although it is such a rare opportunity that it would be a shame to miss it (just kidding). It is that, as various market funds have been required to warn us for years, "past performance is not necessarily indicative of future results." It is only rational and appropriate to work with President Obama, and consider the possibility that he could exceed even GW Bush as a pro-Israel President, while pursuing pro-business policies that stimulate rather than burdening our struggling economy.
We can always dream!