Shafran on Grossman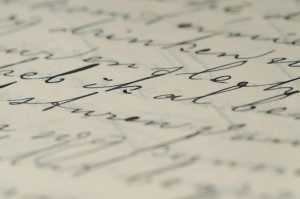 Several weeks ago, I wrote that the Conservative Movement's Rabbi Susan Grossman had mischaracterized Judaism's understanding of when life begins, and the Jewish position on abortion, in an opinion piece in the Baltimore Jewish Times. This week, Rabbi Avi Shafran of Agudath Israel weighs in on this subject in the same journal.
While I emphasized her position on the beginning of life, Rabbi Shafran contradicted her more forcefully on the subject of abortion itself:
Abortion is expressly forbidden by halachah. There are different opinions about the nature and gravity of the prohibition of killing of a fetus, but no accepted halachic authority views feticide as a matter of personal "choice" subject to any individual's will. Like most forbidden acts, abortion can become permitted, even required, in certain circumstances. Such circumstances include when a continued pregnancy threatens the life of a Jewish mother-to-be.
And whereis I brought up the opinions of Peter Singer to counter-balance her vision of the anti-abortion lobby, Rabbi Shafran chose to more directly confront her misstatements on that issue as well:
Rabbi Grossman went on to make several significant errors.

Firstly, she presented opponents of abortion-on-demand (the "anti-abortion lobby") as intent on "mak[ing] all abortions illegal." Such abortion absolutists may indeed exist, but the vast majority of those who are unhappy with the unfettered use of abortion as birth control have a much more nuanced position…

And so, to raise the specter, as Rabbi Grossman does, that if "the anti-abortion lobby" has its way, "all abortions would be banned, even those required under Jewish law to protect the life of the mother," is to traffic not in facts but in fear-mongering.

She is further mistaken when she asserts that "some in the Orthodox community" have joined the effort "to ban abortion." No Orthodox organization supports a ban on abortion. What is promoted by some Orthodox groups (like, most prominently, the one I am privileged to represent, Agudath Israel of America) is the regulation of abortion through laws that prohibit the wanton killing of fetuses while protecting the right to abortion in exceptional cases. That not only reflects the feelings of a majority of the American people, but more closely approximates Judaism's approach to the topic.
Regardless of differences of emphasis, it is clear that Rabbi Grossman set aside unambiguous statements in Torah and Halacha in favor of an attitude towards abortion more characteristic of the most left-wing, secular elements of Western society. Considering her membership in the Conservative Movement's Committee of Law and Standards, and authorship of an article on "Partial Birth Abortion and the Question of When 'Life' Begins," this is a matter of no small consequence.