Rabbi as TV Consultant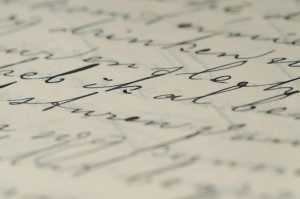 Sometimes you get quick answers in CyberSpace, but I didn't expect Ralphie to be answering my question about Rabbi Shafran's article, before I'd even published it. [You may need to read my previous posts, "Anatomy of a Smear" and "The Detail Omitted", to understand what I'm talking about.] Yes, a Reform Rabbi was both consultant and actress on a recent episode of "Grey's Anatomy", and no, her character never set the audience straight that Judaism not merely permits, but requires insertion of a valve from a pig, if needed to save a patient's life.
An article in The Forward explains how much more realistic the show was, thanks to the Rabbi:
[Her] participation ensured that the Orthodox character's jean skirt was the right length (long), that she prayed in the right direction (east) and that any confusion about whether rabbis typically bless heart valves was dispelled (no, emphatically).
How about the fact that Jewish law requires that any and all modern medical life-saving procedures be done, even when many doctors would withhold care (think of Terri Schiavo)? And what about the silliness over the use (rather than consumption) of pig organs, which is entirely permitted in any case? Somehow, the first of these seems slightly more important than how long the patient's skirt was, or which direction she davened. The Rabbi was able to tell them that no blessing would be said on a valve, but was not able to tell them that insertion of a pig valve would be a blessed act.
I don't think this was anything deliberate on her part. I think (or hope!) that she simply didn't know better. What I find disturbing is the idea that a person could graduate from the Hebrew Union College as an ordained Reform Rabbi, and not know that saving lives is a Jewish imperative, one that places any modern medical procedure to save a life ahead of any other area of Jewish law. If the girl needed to eat pork to save her life, then (as Rabbi Shafran mentioned) she would have been not merely permitted, but required to do so.
The effort was well worth it, [the Rabbi] said, given that the show offers her a platform to reach millions of Jews and gentiles. "I hope," she said, "they'll see that Judaism is a religion that has many comforting sources to it and that Jewish people will be reminded of the comfort that rabbis and prayer and their community can give them during times of crisis."
Jewish people could have been reminded of the supreme value Judaism gives to life, had the Rabbi simply set the young patient straight on Jewish law. Instead, the show misportrayed Judaism as a religion that required or justified refusal of life-saving medical care because of a ritualistic detail of Jewish law. Is "the comfort that rabbis and prayer and their community can give them" more important than life itself?
Given the answer to that question, we know that on Grey's Anatomy, Judaism did not gain, but lost.