A Pesach Thought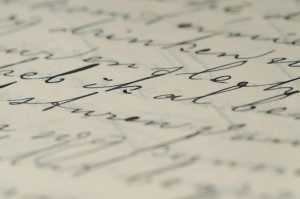 A sefer I had not turned to till this year yielded one of the most delectable thoughts on the Hagaddah I've seen this season. I happily share it with our readers.
The Baal HaHagaddah makes a point of underscoring the relationship between Moshe's mateh (staff) – with which he would later bring the Ten Plagues – and the osos, the signs earlier performed for Paroh.
"As in the days when you left the land of Egypt I will show it wonders (Micha 7:15)." This verse establishes an identity between the events of the original Exodus and those of the final redemption. The rest is a translation of the words of the author:
We were privileged in our times to great salvation – to the Six Day War, and to the very establishment of the State, after we were beaten down to dust to be trampled by animals in the form of humans. These were just the osos preceding the mofsim [much greater] wonders that will follow, doubling and tripling their impact, just as the water turning to blood before Paroh served as …a sign that all the waters of Egypt would [later] turn to blood. Fortunate is the person who awaits and achieves [what he has awaited].
The author is none other than Rav Nisson Alpert zt"l, talmid muvhak of Rav Moshe zt"l. (Limudei Nisson, vol.2 pg. 230)