Inward vs. Outward Facing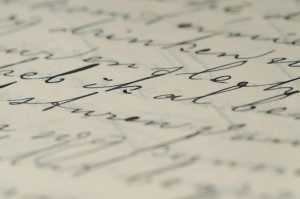 Jeff's correspondent raises some interesting points. However, there are different definitions of "leaders in the community," and I don't think that those present here, much as they may be thinkers and commentators, are in a position to set policy — the gedolim, the Torah sages, don't run blogs. And I don't think anyone here would define him or herself as Chassidische, btw.
As the correspondent pointed out, there is no dearth of web sites discussing problems. I'm not sure what we could add in that area. At the same time, there's no shortage here of self-reflective posts. Why are we not responding to the Sudan? Why are "charedi" circles not reaching out to Ethiopian and Chinese communities? [One correspondent argues that the answer is racism. Is he wrong?]
Jack wrote in response to my remarks on Rabbi Bradd Boxman:
And when you get back into the game, at least acknowledge we're out there on the same ice.

If only people would really act like that was the case things would be better.
He's right. The "right-wing, fervently Orthodox" leaders now demonstrate their willingness to work with and educate Jews regardless of their affiliation, by endorsing projects such as Lev L'Achim in Israel, where advanced Rabbinic students go out and study with families, and community kollelim and outreach centers here in the US. We can't, to hint back to Dr. Schick's question, endorse "liberal" Judaism — but that's very different than learning with liberal Jews.
But we still see, on a frequent basis, people such as Rabbi Boxman claiming that the "ultra-Orthodox" view non-Orthodox as "goyim" [sic]. Doesn't that show that some effort to present "the Orthodox world in relationship to the outside world" is, in fact, necessary?