American vs Israeli haredi sector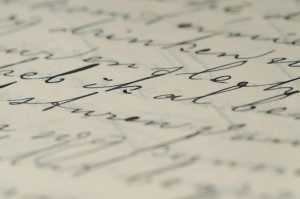 If you would like to read a glowing description of the haredi sector in the U.S. and the Agudath Israel of America, to the detriment of that sector in Eretz Israel, read the op-ed essay by Jerusalem Post editorial page editor, Elliot Jager in Monday's (21 bIyar) opinion section. In a well-written historial survey titled American Haredi Triumph, he compares the different trajectories taken by Agudah (i.e. haredim) in America and here in the Middle East. He concludes by comparing the Titanic sinking in 1912 (about the same time that Agudath Israel was founded) with the disaster he predicts for Israel's haredim.
I'd like to believe that today's Torah sages are not unaware of the disaster that awaits haredi Israel if it does not rethink its response to modernity. I'd recommend along American haredi lines.
Jager gives accolades to the
healthy haredi lifestyle that has taken root in America, one that balances steadfast commitment to religious ultraconservatism with dutiful responsibility to the wider society. Haredi America is raising a future generation of accountants, lawyers, physicians, and businesspeople – many of them also Torah scholars.
It is surprising that Jager, a thoughtful and balanced non-Orthodox writer, does not see the two major problems that are more severe in the American haredi sector than they are here in the Land of Israel. One problem is the gashmius [materialism] of Orthodox American consumerism, that is the product of general American materialism. The other is the level of Torah study in the U.S. which, while very high, does not match the intensity, diversity, and vibrancy of the scholars' circles in Eretz Israel.
Jager's call for haredim in Eretz Israel to be more like their American cousins would be equivalent to calling for Lithuanian yeshiva scholars in pre-WWI Slobodka, for example, to be more like their counterparts in the famous Pressberg (Bratislaslava) yeshiva in the opulent Austrian-Hungarian Empire. The Slobodka scholars lived in a relatively poor, austere society but reached peaks of scholarship the envy of those in the more well-to-do Central European milieu.
In any case, kudos to Jager for broaching an interesting subject, and for not resorting to cliches & canards about so-called Israeli haredi "parasitism" and army deferments. Nevertheless, he could have shown the strengths and weaknesses of both lifestyles, rather than focusing on the strengths of the Yankees and the weaknesses of their Israeli counterparts.