Two Visits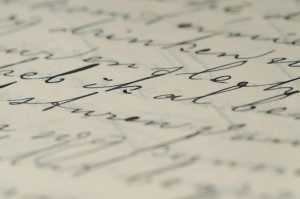 Two visits by pairs of wonderful young rabbis highlight an issue in Torah education that I believe requires attention. Both meetings were set up by senior rabbis whom I respect greatly and both were efforts to secure support for their projects. One project is a creative and I think fruitful effort in special education, while the other is a more tangential approach to assist people with severe disabilities who wish to study Torah. The first project is extremely expensive at $20,000 per year per student; the other is far less costly.
I was greatly impressed by the earnestness of those responsible for these projects and by what they have accomplished. As things turned out and as I had anticipated, there is no ready way for me to help them, although I will continue to try.
But here is the problem: Special ed is terribly expensive. Even if we assume, as I am willing to do, that the investment pays off, in view of the obvious fact that communal resources are limited, is it right to spend substantial charitable funds on these children, while so many dayschoolers are shortchanged? The fact is that there are immigrant and kiruv schools that spend significantly below $5,000 per student on a dual curriculum program and certainly the students would benefit if more funding were available. More generally, nearly every yeshiva in this country is underfunded – in terms of the salaries paid, maintenance, special attention to children and counseling and everything else. Why should we be so solicitous of special ed children at a time when we are neglecting tens of thousands of other children?
The question actually has two answers: one is that special ed resonates with us as chesed and not as chinuch and as a community we are increasingly doing what other Jews do, namely prefering chesed in our charity allocations over education. A collateral factor is that we have come to accept the notion that ordinary Torah education is a consumer product to be paid for by the parents who are the consumers.
There is a lot more to say on this subject and maybe I will return to it after looking at the feedback.