E.T., Come Home!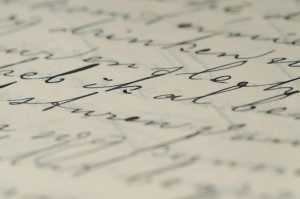 Everyone, Together, Come Home.
Avi Shafran was remiss in his op-ed A Prophecy Sadly Fulfilled, which appeared in the Jerusalem Post this week and attracted 104 talkbacks so far. He was right on the money when, 5 years ago, he wrote in an article in Moment Magazine about the lack of fealty to halakha in the Conservative movement. He now writes:
Hence my "prophecy": Conservative movement would come in time to "halachically" sanction what the Torah forbids in no uncertain terms. My prediction, of course, required no supernatural powers, only the natural one of observation.
He referred to same-sex relationships and that the Conservative movement would condone this in their clergy and lay people. He originally titled the piece "Time to Come Home" suggesting that for Jews who belong to Conservative synagogues and who care about halakha "that their true home (hence the title) was in the Orthodox community."
What R. Shafran failed to mention is that people need not feel inconsistent if they join an Orthodox shul or send their children to an Orthodox Day School even though they personally are not yet observant. We all have a ways to go.
My parents, of blessed memory, joined the Orthodox Beth Sholom synagogue in Lawrence in the 1950s even though we and 98% of the congregants drove on Shabbat. We didn't even keep kosher. They also sent myself and my siblings to a day school. But the difference between the Orthodox and Conservative synagogues in the Five Towns was one block – meaning those attending the Orthodox parked a block from the shul, whereas those attending the Conservative parked in the Conservative synagogue parking lot. That one block made a difference and had an impact on us.
Today my parents, a"h, have 27 modern Orthodox and haredi grandchildren, and 32 religious great-grandchildren, so far. Avi Shafran should have made it clear that those who want to be part of a movement that is loyal to halakha, even though for various reasons they themselves are not yet able to commit, are warmly welcome. He does describe this process in an enchanting novel he wrote years ago, Migrant Soul published by Targum / Feldheim which, if you are lucky, you can still find and read.