Naso – No Small Wonder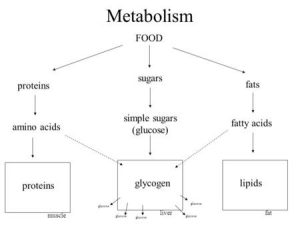 A bracha we make several times daily has an etymological connection to the nazir, the laws for whom are included in the parshah. It lies in a word in the second pasuk of that section, the word used, uniquely here, to mean "pronounce" or "articulate."
"When a man or woman shall pronounce (yafli) a special vow of a nazir to separate themselves to Hashem…" (Bamidbar 6:3).
The word is yafli; and the bracha, Asher Yatzar, which is made after the elimination of bodily waste and which ends umafli la'asos, literally, "Who causes wonders to do," but is usually translated "and acts wondrously" or "performs wonders."
The word hafla'ah is hard to crack. While peleh, its root, clearly means "wonder," in one place (Makos 13b), it is interpreted to mean "flogging."
The Zohar (3:126a) seems to take it to mean something similar to the word nazir itself – "to separate." Chizkuni notes that it can mean two seeming opposites: "taking apart" and "building."
The Gemara (Nazir 34a) quotes Rabi Tarfon as rendering it as "specifying."
It isn't impossible to connect the various meanings with "articulate," since speaking a sentence means stringing different words (like a series of lashings) together, building a thought (and, with words like "but" or "however," dismantling the previously expressed thought). "Articulate" itself is from a Latin root meaning "separate." And speaking, of course, is itself a wonder, exclusive to the human realm. Flogging is a series of individual, distinct strikes.
But what of mafli in Asher Yatzar?
What occurs is that the wonder of digestion is much more than the simple separation of nutrients from waste. It involves a staggering amount of retrieving myriad substances – elements, minerals, chemicals, vitamins – from what we ingest and specifying them, i.e. directing them to where they are needed for their disparate purposes to benefit our bodies, thereby allowing our lives to proceed. Our food is "taken apart," that is to say "broken down," so that each component of our food can be utilized to "build" in its specific realm, to keep us alive.
Wonderful indeed.
© Rabbi Avi Shafran 2022
An article about the alarm in some circles over "The Great Replacement" was published by Haaretz and can be read here: 
And a piece titled  "My Father's First Postwar Purchase and Final Request" is at Times of Israel, here: