Has Orthodoxy changed?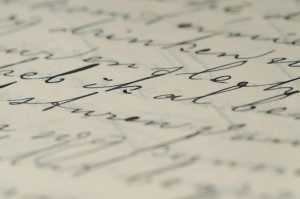 One of the most ubiquitous canards used against the Orthodox is that we are petrified and don't change, or that we are petrified of change. For a change, though, we are now being accused of too much change. This charge was leveled by J. Shawn Landres in the comments section on the essay by Toby Katz ("Correspondence about my daughter's bas mitzvah").
Toby ruminated about the problematic innovations surrounding the Bas Mitzva observance introduced into Orthodox communities via German Reform practices. On the whole, Toby is correct in that the Orthodox preserve what we call "Yisrael Saba" – the traditions of previous generations. It was the Reform and Conservative who brought in non-halakhic change. But Shawn levels the following accusation against the Orthodox: there is a
myth of an authentic, essential, immutable 'Orthodoxy' that was always exactly as it is….There … is no question that Orthodoxy has changed.
Usually we are accused of being impervious to change. Now we are criticized for changing too much (rightward shift). Seems we're darned if we do, and darned if we don't.
In actuality the Orthodox do respond to their surroundings. I will illustrate the dynamics with an example. During the last few decades women's dress, in America and in Eretz Israel, has become increasingly decollete and revealing– with more and more exposure of previously covered areas. It isn't surprising then that in order to separate from the surrounding culture (or lack thereof), more attention is paid to tznius, the Jewish laws of modest attire (that pertain to men and women) and consequently the standards are becoming stricter.
Rather than use the term "change" it would be helpful to say that halakha, which is eternal in nature, is applied to new, different, and changing circumstances. In the example above, halakha was applied to deteriorating public dress; in the example of bas mitzva, it was applied to the deterioration in girls' education during the previous century. This is how Rabbi Y.Y. Weinberg, ztz"l (of blessed memory) explains his permitting some limited bas mitzva observance with the strong caveat that it not be in the synagogue proper, but in the home (or hall). Dr. Judith Bleich has pointed out that his decision in his Seredei Esh is often cited without the caveats, something that has led to the situation Toby decries.