Mirror, Mirror on the wall…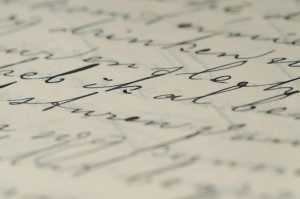 The issues of how to assess the intentions and impact of other religious groups and whether and how to engage with them are critical issues and I am glad that R. Adlerstein is laying out his very instructive experiences and thoughtful observations on the matter. I note a tendency, however, for such discussions (even when they are informed – which is rare) to focus solely on the "other." What are their intentions? What are their purposes? What are their beliefs? Can we trust them? Interestingly, of course, these conversations flow mostly around groups which are trying to befriend and help Jews – it is a non-starter around those who snub us or are overtly hostile. (Even when it comes to liberal Jewish apologist types who constantly try to hook up with liberal Christian denominations, these questions aren't asked – in fact they stubbornly avoid the libs' obvious and unrepentant hostility toward us.)
I think there always needs to be a parallel – indeed, an interwoven – track in such conversations and I'd like to start that in the instant case – What are our intentions? What has our track record been in dealing with these groups or the issues that matter most to them? What criteria have we been using to determine the appropriate nature of engagement?
Awareness of Jewish history and clarity about the remarkable durability and danger of real anti-Semitism is vital. But self-indulgent wallowing in a sense of contextless eternal victimhood weakens us spiritually, morally and politically. Jews – through whom the Master of the Universe has taught the world that all human beings are moral actors – must ourselves, first and foremost, be moral actors – which is much more about making demands on ourselves than on criticizing the faults of others. This is critical to our spiritual and physical survival. No amount of hate or tragedy or suffering can be permitted to eradicate that core responsibility. I'd like to see as much – actually, way more – soul-searching on our part about whether we live up to our moral charge in our interactions with these groups. I am not advocating self-flagellation; I am not advocating denial of reality; I most certainly am not saying we "deserve" the irrational virulence of anti-Semitism – on the contrary, I am arguing for greater clarity about when resentment against us is irrational and when, perhaps, we are acting to bring it about. We can do nothing about the first and much about the second.
Moral self-examination, cheshbon hanefesh, only can make us better and stronger and more worthy of our status as a nation chosen by G-d; an idea that confers responsibilities more than rights.
This is true whether we are talking about ourselves as individuals or as a community: If you want to better the world, the surest place to start is with yourself.