Kol HaPosel, b'Mumo Posel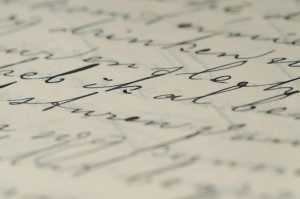 The Talmud says that when Reuven goes around telling you that Shimon is a no-goodnik, that you should look carefully for the alleged defect in Reuven himself. "All who invalidate, invalidate with their own defect."
This aphorism came to mind reading Shmarya's screed against Rabbi Avi Shafran, following the distribution of the latter's "The PETA Principle" which I published earlier. As I said much earlier on, it seems that some people have it out for Rubashkin, in ways that have nothing to do with the facts — and Shmarya's accusations against Rabbi Shafran (of both lies and distortion) are merely symptomatic of the "take no prisoners" attitude shown in his earlier attack upon yours truly.
Let's compare what was written about R' Avi with what Rabbi Shafran actually wrote.
First claim: R' Avi distorted the paper by Dr. Stuart Rosen, which says that shechita renders the animal unconscious within a few seconds. Shmarya asserts that the paper discusses an animal in an upright pen rather than inverted as done by Rubashkin. In an earlier comment here on Cross-Currents, Shmarya put it more bluntly: "I represented it correctly. Shafran lied."
Now that I also have a copy of the paper, it's clear that it's about shechita as done in England — which explains why it discusses an upright pen. However, at no point does Dr. Rosen suggest that the upright pen is better for causing unconsciousness — actually, the opposite is true. Rosen refers to a "chin lift," which is useful for "the prevention of re-occlusion of the carotid arteries." When the head of an animal is released after shechita to hang forward onto the chest, it is possible for the severed carotid arteries to close up again (re-occlusion). When, however, the head of an inverted animal (as done at Rubashkin) is released, the head swings down towards the back of the animal, putting further distance between the sections of the carotid arteries — so re-occlusion is impossible.
My father is a noted neurologist whose version of light reading is a recent medical journal, so terms like "carotid arteries" were part of daily conversation before I got to college. But ignorance of these words (and the vessels to which they refer) is a sorry excuse for calling Avi Shafran a liar.
Second, Shmarya writes, "the paper in question specifically deals with shechita that severs the carotids and jugulars. Much of Rubashkin shechita clearly did not do that." Actually, there is only one animal on the video that rises and walks, indicating that one of the carotid arteries was missed. Regarding every other animal on the video, Dr. Rosen describes exactly what we saw: "after about 30 seconds, strong muscular spasms frequently cause the limbs to thrash violently." He then explains, "These movements are in no respect at all a conscious reaction to pain; they are reflexes due to hypoxia of the spinal cord causing abnormal efferent signals to the muscles… This phase can last for up to four minutes." In simpler English, the brain and spinal cord are not getting the oxygen they need, and the latter fires off random signals to the muscles. The animal is already unconscious for half a minute before this sort of jerking around even starts to happen.
ASI Food Safety Consultants, of St. Louis, did an unannounced "Humane Slaughter Audit" of the plant back in February. This was an outside audit mandated by US law, with the results submitted to the USDA. The unannounced audit found the plant was entirely in compliance with humane slaughter regulations at that time — they observed 100 slaughters, and not once did they see a violation of humane treatment requirements. Note that if they had seen what we see on the video — an animal getting up and walking — that would have been a violation. USDA standards requires only that 95 of every 100 animals be successfully disabled on the first attempt — five violations would have been ok. Instead, the consultants observed 100% success in disabling 100 animals on the first go.
So if the folks at Rubashkin were putting on a show for the auditor, they suddenly and without notice put on a truly command performance. The length of time the PETA operative spent at Rubashkin is, of course, further proof that what happened with that one animal was exceedingly rare. If this was happening every day, every hour, why did PETA's observer hang around for seven weeks?!
When an organization with a side agenda — like PETA, whose ultimate interest is to stop consumption of meat — finds procedural errors at a meat plant, one must attempt to separate the meat from the chaff. There were mistakes made. I wrote that, Dr. Schick wrote that, and even the OU admits that. It is impossible for every shechita to go perfectly, and it would be silly to claim otherwise. But there is no evidence whatsoever that this sort of event was anything more than a simple — and rare — mistake.
Third, Shmarya writes that "Shafran also claims that PETA went after kosher slaughter first, something that is absolutely untrue." Actually, what's absolutely untrue is the statement that R' Avi made such a claim. He never did.
To borrow from Shakespeare, methinks Shmarya doth protest too much. He asserts that Rabbi Shafran made this claim, because the claim is so eminently reasonable and justifiable. It was Nathan Lewin who asked whether PETA had a similar video from a non-kosher plant. As I offered up to Shmarya in earlier comments, if there is such a PETA video, let's please have a link to it, along with easy directions to reach it from the PETA home page. But note again that even if there is such a video, Shmarya's statement as it relates to Rabbi Shafran is entirely devoid of factual basis.
I am not aware of the facts concerning Rabbi Shafran's claim that "A high-level USDA official, for that matter, visited the plant after PETA released its video to personally observe the allegedly inhumane practices and take appropriate action; what he saw apparently persuaded him that there was no need to shut down the plant or alter its basic practices." However, one thing is obvious: the lack of a complete written report hardly contradicts the assertion that conclusions were made and stated orally.
Rabbi Shafran says that "USDA inspectors are typically present on the killing floor during animal slaughter, to ensure that the process complies with federal standards." Shmarya says "This is false… They are rarely present at shechita." Oh, so it's not typical, but rare? Does anyone imagine that "typical" in this case is every time, as if the USDA watched every shechita like a mashgiach temidi (constant supervisor, as compared to one who comes and goes)? If he wants to accuse Rabbi Shafran of imprecise language, I'd say that was fair. But he himself admits that the USDA observers are there every day, and watch the slaughter every once in a while.
And finally, Shmarya states adamantly that "Iowa's Secretary of Agriculture did not change her mind." True, before she visited the plant, "Iowa Secretary of Agriculture Patty Judge said that if her department had jurisdiction, she would shut down and investigate a kosher meatpacking plant in Postville that critics say makes cattle suffer needlessly," while afterwards she said "I was glad to see how it works… Slaughter is never pleasant, but it was humane, quick, and I have no problem with the way those animals were being treated." True, the DesMoines Register (a presumably more neutral source) said that Judge changes opinion on alleged abuse at kosher plant, but if you are out to get Rubashkin, then she "did not change her mind," just her opinion.
So what's the story about these six claims? Four are simply wrong, one is certainly no less of an exaggeration than his original statement, and one I simply don't know enough about to judge.