Kol HaPosel, b'Mumo Posel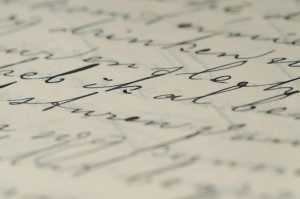 PETA's own response to Rabbi Shafran is no better. "AgriProcessors has not been able to find a single scientist, animal welfare expert, or veterinarian who is willing to defend the shoddy slaughter practices we documented." In other words, no one is willing to say that an animal getting up after shechita is a good thing. What a surprise! Meanwhile, dozens of experts have pointed out that every other animal on the video was trembling in the typical manner (described by Dr. Rosen) of an unconscious animal whose spinal cord is firing off signals.
"One-fourth [of the animals] were clearly and inarguably (according to scientists) still conscious," they say. This implies that scientists verified that one-fourth of the animals were still conscious, which is anything but true. Their cameraman was hanging around for seven weeks (by their own count) and witnessed (only?) 278 slaughters, and was able to present footage of only one "inarguably" conscious animal after all that time.
"where pain is concerned, a rat is a pig is a dog is a boy." This is a profoundly distorted statement. Do rats have similar pain receptors? Absolutely. Do their brains perceive injury like a boy does? Of course not. In fact, it is well known that even a human baby does not perceive pain like a human adult — if it were otherwise, the pain of teething would have driven all of us insane. This hardly justifies hurting a baby or an animal unnecessarily; Judaism taught us otherwise, thousands of years ago. But no one (except PETA) would compare killing chickens for food to the murder of Jews during the Holocaust.
"PETA has never been duplicitous." Again, the video has the sounds of cows mooing at a time when the only animal shown on the video has already been slaughtered. This leads the viewer to believe that it is the slaughtered cow mooing in pain, whereas in fact the slaughtered cow, with a severed windpipe, cannot possibly be making that sound. Is further comment really necessary?
An unnamed (but entirely reliable) source at the OU said that they always disapproved of the neck pull, because if the shochet is not absolutely certain that he went through both simanim (the throat & windpipe) in their entirety, this could raise a question of Kashrus if someone else finishes the job. At Rubashkin, as is clear even on the video, the shochet stands there long enough to confirm visually that both simanim are severed — rendering the question moot. In the overwhelming majority of these cases, when both simanim are severed, the carotid arteries are severed as well. But this was never what the OU preferred.
They always preferred that there be a second inspection to verify that the carotid arteries were severed, as a better method (than the throat pull) of ensuring rapid blood loss. After all of this happened, the OU and Rubashkin agreed that from here on in, the severing of the carotid arteries would be verified. The throat pull has been stopped.
As I pointed out much earlier, others feel there is a real problem with the throat pull — because there is a chance that the animal could still feel it. Either way, however, the practice has been stopped, and the wild video from PETA has made that one contribution to the possible reduction of pain to animals. That is indeed a positive development, but one that could have come about with far less publicity and fanfare. But now, PETA will be able to raise millions of dollars because they spent seven weeks waiting for one shechita to go wrong.