A ChatCPT User's Guide to the Universe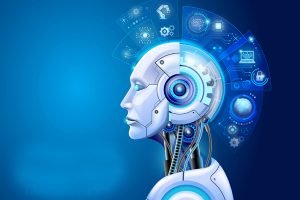 By Rabbi Akiva Adlerstein
November 30, 2022 saw the release of Chat GPT, an artificial intelligence platform with mind-blowing capabilities, now available for free to the general public. With it, the once purely theoretical discussion of humans being replaced by computers and robots is a giant leap closer to reality.
In case you haven't yet discovered its capabilities, I can share some of my own experiences. When asking it to create poetry about my family and including particular details from a website provided, it instantly spat back a personalized poem. I asked it for feedback on a speech I wrote about a famous personality. It gave me both detailed positive feedback on what I did right, as well as constructive criticism on what I could do to improve it, providing specific examples from the person's life. Asking it for a sermon on Parshas Vayechi with an idea from the Rishonim (medieval commentaries) and a practical takeaway, it instantly provided something (ok, it was a bit cliche, but impressive nonetheless). My brother asked it for a thought on the Parsha incorporating the styles of Rav Kook and Rav Soloveitchik, and the result was a beautiful idea, combining the concept of individual importance and the integral role of tradition. (A word of caution: it's highly addictive, so only try it when you have a lot of time to spare, or better yet, when you will be forced to get off soon.)
Others have commented to me that this is a terrible innovation, and indeed the potential implications for replacing so much of human labor is foreboding. But I believe that this is one of the most liberating moments in the history of mankind. "Why?", you may ask. What's left for us? The idea that anything we can do, it will likely be able to do much quicker and much better is both highly realistic and highly unnerving. How could this be liberating?
I don't deny, nor have a solution, for the role of humans in the economy. On a cosmic level, however, we should be filled with a deep sense of relief.
As human beings, we have been forever obsessed with mastering our environment. We are constantly striving for perfection, to upgrade our game, to increase our productivity, to hit more benchmarks. We often perceive our value and worth in terms of accomplishment; the more we get done, the more valuable we are. This causes us untold stress, pressure, and sadness. We feel hollow and worthless unless we are doing and accomplishing, and are constantly measuring our success against others. We endlessly pursue unrealistic goals, either to achieve fleeting moments of satisfaction or to be disappointed in ourselves or those around us.
The release of Chat GPT should free us of from this trap. Artificial intelligence will likely soon outperform us at everything, utterly destroying our hopes of defining our worth in terms of accomplishment and superiority. Whatever sermon I can come up with, anyone in the audience will soon easily outdo. So much of human ingenuity and innovation will be greatly outmatched by technology available to the general public. We can finally really get the message of why we are here, of why G-d created us. A fundamental tenet of Jewish faith is that we don't "do" anything for G-d; He is perfect and does not in any way "need" us. Unlike the pagan gods who were hungry for sacrifice and needed to be kept well fed and entertained, we believe in a G-d who created us for and has us work toward our self-development, not toward achieving perfection. Yes, we certainly strive to make the world better, but in reality, that is just a means and focal point for us to use our personalities, circumstances, and challenges to make the best of ourselves.
G-d gives us a completely spiritual soul and a completely physical body and asks us to make the most of that internal contradiction. Our goal is not to accomplish the most out in the world, but to accomplish the most within ourselves. The way we bring the world to perfection is not by fixing its problems, but by overcoming our coarser tendencies and becoming more spiritual people. It is the striving for inner elevation that matters, not the impact that one has on the world. As my wife put it, Chat GPT, in a distant way, can be seen as playing a similar role to angels. G-d created angels that are perfect; if He wanted perfection, He could have stopped there. But the reality is that angels were created only to serve the world He created for imperfect human beings. Staring face to face with something incapable of imperfection and mistakes is coming face to face with our own limitation, our fallibility – and our humanity. We are special not because of what we can do, but because of our very human ability to use the strengths and weaknesses that G-d gave us and do our best with them.
One final thought: in the fourth blessing of the Amidah, in which we ask for wisdom and intelligence, we use the phrase "חננו מאתך דעה בינה והשכל" (or חכמה בינה ודעת, depending on the version) – grant us knowledge, understanding, and wisdom from You, from G-d. Why do we emphasize the source of knowledge as being G-d specifically? We don't do the same when it comes to health, prosperity, or any of the other requests in the Amida. What is unique about Daat, about wisdom, that is linked directly to G-d?
There is a form of wisdom that binds us to G-d, because that wisdom is part of Himself. We call it Torah. When we study it, we incorporate part of Him, so to speak, into ourselves. And that is something no algorithm will ever be able to do.
Rabbi Akiva Adlerstein is the program director and a Maggid Shiur in the Rabbinerseminar zu Berlin
A variation of this article originally appeared in German in the Jüdische Allgemeine on January 20, 2023