Why Ben Shapiro Isn't Quite Right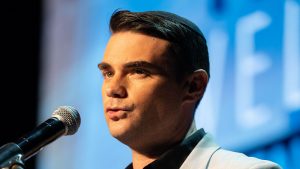 Ben Shapiro's stinging rebuke of Modern Orthodoxy ought to be met with two reactions. The first is full-throated acclaim for his central premises, articulated with his usual clarity and incisiveness: Torah values must reign supreme. Those values are the touchstones through which we evaluate all new currents of thought; using any zeitgeist to judge Torah should be unthinkable. Contemporary secularism celebrates identity over virtue, and employs a new social contract to portray believers in an immutable morality as agents of repression of individual freedoms – which are the be all and end all of existence.
Most importantly, Ben correctly argues that parts of Modern Orthodoxy (MO) have heavenly bought into a secular morality which is nothing less than the antithesis of Torah. Bnei Torah should welcome his contribution.
There should be room for a second response as well. Ben Shapiro's piece was good – breathtaking in parts – but not perfect. There are, I believe, two errors in his op-ed.
Ben places the cart before the horse, or as we would say in yeshiva circles, confuses the siman with the sibah. MO did not suddenly founder on the shoals of LGBQT agitprop. In fact, it is not buy-in to any single or group of foreign values that is the undoing of parts of the MO world. (It must be emphasized that Ben's critique is only relevant to substantial parts of MO, but those parts do not define it. There are other parts that are healthy, vibrant, and committed to Torah in all its aspects. We should be careful not to be guilty of overreach.) Rather, as a dear colleague privately observed in the last few days, the problem with MO is not a particular hashkafah, but the lack of any hashkafah! Too many within MO have turned the clock back. They live as fiddlers on the roof of a new Anatevka, where there is much concern with Tradition, but not so much with necessary staples of Torah life like kabbolas ole/accepting the yoke of mitzvos in all their detail (whether convenient or not); bitul/submission to Hashem; and constant engagement with Hashem and His Will, and a personal relationship with Him. G-d has ceased to be the central pillar of MO life in places, and all sorts of other things have rushed into the vacuum.
By focusing on the cave-in to an extreme LGBQT agenda, Ben has cherry-picked. I am confused why this point, important as it is, has triggered his welcome piece – but not things like the watering-down of attitudes towards the kedushah of Shabbos, the seriousness and primacy of davening, and the disappearance of an objective form of tzniyus. When these are factored in, we can see that MO is sinking in a manner that will not be assisted by a lifeboat sent from conservative circles.
As second error, I believe, is that he is far too harsh on the leadership of some MO organizations. However accurate Ben's depiction of parts of MO, it is certainly not true of OU leadership, which includes people sterling Bnei Torah. While my own sentiments align with the Agudah statement about the Respect for Marriage Act, I am loathe to criticize the very pragmatic decision to back the bill in order to win commitments for religious rights of dissenters. It is, as Ben correctly notes, hugely disappointing to have come to this point. We should not, in an optimum world, have to accept being labeled as benighted outliers begging for some crumbs. But it is hard to criticize the judgment call that crumbs in a rapidly devolving society are better than starvation.
The OU did not cave-in to the winds of the ethos of the street, even if some of its members have. Neither did YU, when it (rightly) created a vehicle to support the not-inconsequential numbers of students who must deal with the fact of their SSAs. The club it created was consistent with its policy of showing concern and care for those students and their struggles, while emphasizing that this must be done within the context of obedience to immutable halachah.
Why does it bear mention that some errors may have crept into Ben's piece? Because all of us should be more concerned with finding solutions than with pointing fingers and schadenfreude. To do that, we must recognize the nature and extent of the problem – and also who can be among the allies in reconstruction.