The US Midterms – Who Won?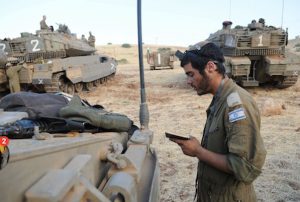 Who won? We did! And "we" could be any of a number of possibilities. Among those possibilities are Americans in general, and Republicans in particular. And let's not forget Israeli democracy.
The first is the easiest to explain. It was a good day for Americans. Tens of millions of dollars of property damage didn't happen. Serious injury, and possibly even the taking of lives, were averted because the Red Wave didn't occur. Had it happened, the expectation was that it would have ignited serious civil unrest. Said unrest would have been met the irresolute response that we witnessed to the BLM riots, so it would have continued for a while.
Election Day was good for Republicans as well. It certainly was not what they expected, but it may mean that they lost numerous battles but will win the war of 2024. No one had any idea of how to unseat Donald Trump in his expected bid for the Republican candidacy in the next presidential election. Trump is widely regarded as the only candidate who could lose to Joe Biden, but the GOP was still going to be saddled with his presence. That is no longer the case. Republican fingers are being pointed at DT for thwarting the gains they expected. It makes absolutely no difference whether they are correct or not. The point is that lots of Republicans – not just "RINOs" – are saying it, meaning that for the first time it is becoming permissible to say that they've had enough, and it is time to move on.
Meanwhile, Ron DeSantis, the guy who turned Miami/Dade red, has emerged as a strong possibility to take on the Democrats in two years. So the tables have been turned. Coming into Election Day, it was the Republicans who were being held back because they couldn't shake Trump loose. Now it is the Democrats who are stuck with an expected run of the dynamic duo of Biden and Harris, a combination that can be expected to become less and less electable as their gaffes continue at an accelerating rate, and their policies (which they have already announced will not be changing) do more and more damage.
In two years' time, the Republicans might very well look back and say that all their hand-wringing in 2022 was worth it to take the prize in 2024.
How were the midterm results a feather in the cap of Israeli democracy? Consider this. The US and Israel are far more similar that most people realize. Both are riven by competing visions. In both cases, the sides are so close to each other in number, that neither could claim a clear majority. In both cases, recent assaults on security by forces operating within the country made safety an issue of heightened voter concern. In both cases, the division is further complicated by the presence of problematic figures – people who generate intense dislike that makes even supporters of their policies run in the opposite direction. In both cases, the division brought about a kind of paralysis in society and its government. In the US, it expressed itself as hatred of half the country for the other; of the inability of either side to listen to the other; of the emergence of cancel culture from both ends; of a loss of control over mayhem and crime. In Israel, it meant that Israelis kept going to the polls every few months for the last years, because neither side came up with a stable coalition. Each side was at the mercy of parties which could instantly topple the government – and eventually did – giving outsize importance to maverick voices among members of Knesset. Important work on domestic issues did not get done. Foreign governments were reluctant to deal with people whom they thought might not be around in the morning.
In both Israel and the US, the deep divisions in society had taken a toll coming into the elections. In the US, the midterms changed nothing. Nothing has changed to mend the torn fabric of American society. The polarization will likely get worse, not better, in the remaining two years of the present administration. Israelis, however, chose between two competing visions – sharply defined – and voiced a clear preference for one. They chose a bundle of values that proudly linked Jewish identity with tradition. The mission statement of the Jewish State has become better defined. Israel will see more respect for religion, greater emphasis on family values, a return to giving children in the classroom reasons to love their country and its history. (All things that half of the US electorate long for, but remain beyond reach.) Assuming that Ben-Gvir can be made to behave, none of this will be allowed to compromise the commitments that Israeli democracy has made to its Arab citizens.
Maybe, maybe – maybe the comparison is unfair, and Israel's achievement has little to do with its form of democracy, and everything to do with something that cannot be expected of Americans. Perhaps it is as simple as calling it the Jewish heart. With all their trademark argumentativeness, the majority of Israelis still share notions of something that sets them apart. They can still feel stirrings within from the Bible and its mission, and its instantiation in the Land that surrounds them. They are still intertwined with each other, and their connection to the past and future.
Today, a long-time entertainer and radio personality who most certainly did not vote with the majority, went on a rant on air. Natan Zahavi said, "All these dreckes [Yiddish for scum] quote to me passages from the Bible," he said during the broadcast on Radio 103FM…Pray, put on tefillin, light Shabbat candles, take challah, dress modestly. Go to hell with the modesty and the challahs and the candle lighting and with the tefillin…I'd be happy if some of you would tie the tefillin around their necks and hang themselves since they do nothing, but they're public representatives." He was almost immediately suspended amidst calls for his ouster for incitement, having used language that is mild in comparison with what can be heard in the US daily. People recognized where a red line had been crossed. Zahavi showed himself to be both a fossil and a true disciple of Akiva of the Talmud! Not the great Rabbi Akiva, but the Akiva before he began to study, who hated the Torah scholar so much, that if he could only get one in his clutches, he said, he would ferociously bite him like a donkey. That hatred had nothing to do with left-right differences, but with jealousy – jealousy that others could understand and enjoy a Torah that was their rightful patrimony as well, but from which they were estranged.
Zahavi was getting desperate. He could smell the change in the air. The Jewish people in their Land had inched back just a bit closer to their patrimony, and he felt utterly left out. Let us hope that the historic change that occurred last week – with a majority of the ruling coalition's representatives being Orthodox for the first time since the establishment of the State – will actualize its potential, and spread the light of Torah to all Jews. Even – and especially – the remaining Zahavis.