What a Coronavirus Teshuva From Bnei Brak Can Tell Us About Ourselves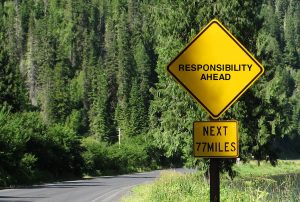 It has been the best of times, and the worst of times, for Torah Judaism. We've seen strong, sensible leadership in parts of the community, and failed leadership elsewhere. We've seen the resilience of the halachic process, in a torrent of teshuvos addressing new and important issues, delivered by responsible talmidei chachamim. But we have also witnessed Orthodox Judaism held up in front of the world for derision – and we cannot deny that they have found justification for their complaints.
Taking a closer look at a teshuva/responsum from Bnei Brak allows us see the strengths and weaknesses of the Torah community's response.
The teshuva examines the application of the gemara's principle that shluchei mitvah einam nizakim – loosely, in the context of the responsum, that those involved in the performance of a mitzvah meet no harm as a consequence of that involvement. The author, in classic responsum style, deals with its parameters and exceptions, and applies the principle to the restrictions that the Israeli Ministry of Health has placed on shuls and schools. His conclusion is that COVID-19 presents only a slight risk factor (of 120,000 diagnosed at the time of its writing, "only" 800 deaths, mostly of those with pre-existing conditions), and therefore within the range to rely of the aforementioned principle. Shuls, therefore, should be reopened. Masks should not be mandatory while davening, and perhaps not at other times, because they depress the wearer with thoughts of the plague, which causes more harm than the virus. When a child in school is diagnosed positively, it should not cause all other children to miss their Torah studies for two weeks. Because the state of affairs has carried on for so long, we are in the position of the fish urged by the fox to come up on shore where it will be safer for them. Torah study and proper davening are our life-blood, and disturbing them for too long is a greater threat to the community.
The positive: The teshuva is a testimony to emunas chachamim in Chazal, something to which others only pay lip-service to. He treats the words of our Sages with seriousness, and would not think of dismissing their statements as aggadic, and therefore irrelevant. One need not agree with the analysis of the relevant texts[1] to respect that, and appreciate that this is precisely what poskim /decisors have done for centuries. He understands the spiritual dynamic of his part of the community, and recognizes that prayer and learning are what keeps it going. What for others is fungible (i.e. it can take other forms, without destroying the flow of life), for his community is absolutely essential. That is real and palpable, and something we should all aspire to.
So what's wrong with it? Plenty.
First and foremost – there is not the slightest mention of the impact of a rising infection rate on the rest of the population.. If the medical facts were correct – and they are not – the teshuva would still be all wrong. The goal of the restrictions remains preventing the overwhelming of the nation's medical system. The author can assert that "only" so many people become ill, but they recover. The reason they recover is that many are treated in hospitals, some of which have run out of beds and are turning away patients. He does not consider the many, many doctors and nurses who have been infected, and taken off active duty. (Israel recently requested that all retired physicians and nurses report to hospitals to help out.) He does not deal with the many individuals – new chemo patients, for examples, who cannot get treatment and whose lives are therefore imperiled, because hospitals cannot tend to them. There is a complete disregard for the bigger picture – the impact of a rising infection rate on the nation as a whole. He writes as if no one else existed but Bnei Brak.
He ignores the impact of his words on others. If you look at umpteen teshuvos across the centuries, you will find talmidei chachamim writing like chess players, anticipating the moves of others. Authors thought about the consequences of their decisions, in other communities, and at future times. Did it occur to the author that a call to flout government regulations would be quickly picked up outside of Israel as well? Within Israel, he may have felt that there is so much hatred of charedim by the rest of the population, that a bit more would make no difference. What happens, however, when Jews in the US decide that they, too, can decide to ignore the law of the land? We know now that the actions of some of our US subcommunities have precipitated a chilul Hashem unlike anything we have seen in our lifetimes. As Rav Asher Weiss, shlit"a, put it, "We don't know what the Ribbono Shel Olam wants from us. One thing we can tell. He is not happy with us." Is this a time that we should be inciting our non-Jewish neighbors against us?
When the author teaches the laws of refuah on Shabbos, he undoubtedly makes mention of the responsum of the Chasam Sofer that permits treating far more patients on Shabbos than the limited group of Shabbos-observers sanctioned by the gemara itself. The Chasam Sofer permits this because, in larger populations dependent on the medical services of others, we would all be endangered if service providers reciprocated any refusal on our part to treat them. Did it not occur to the author that this might be the case with COVID as well? Even if he did not know of the documented cases of medical personnel in NY openly speaking about their refusal to risk their health on people who had been careless about their own, he should have recognized that possibility, and addressed it in his teshuva.
His claims that the majority of COVID deaths occurred to people who were so sick previously, that the slightest medical challenge took their lives. To the rest of us, COVID is not a great risk. Really? He seems to confuse "pre-existing conditions" (prevalent in so many people over 60) with "gravely ill."
He decries the poor care given to older patients in nursing homes, which he attributes to exaggerated fears by caregivers to contagion. Tell that to the families of the caregivers who died in the process. While some of the unsung heroes of this war are in fact charedi volunteers, is the author ready to call on his children and grandchildren to report to those facilities to help out?
What's the takeaway from all this? It can't be pointless venting, as cathartic as it sometimes feels. That just cannot be a Torah approach. I would suggest that it was the Tzanzer Rebbe who nailed it a few days ago in his Sukkos message, delivered while himself suffering from C-19. In free translation, from Sivan Meir-Rahav's report:
"We are required to be in quarantine. We have no possibility of gathering in shuls or for semachos. We have to keep our distance, doing the best we can, observing the dictate of 'V'Nishmarten me'od le-nafshoseichem." But we must stop and think. Perhaps all this isolation stems from the fact that there is division and dissension among us, and that we lack a generous eye and peaceful disposition towards our fellow? Everyone thinks of himself, of his friends and relatives, on his own community of Chassidic group – and ignores our people as a whole. [Emphasis mine – YA] Rather that look generously at the other, and judge him favorably, we fall prey to lashon hora and rechilus. For this, we are paying the price, measure for measure. 'You wish to be for yourself? Fine. Go it alone, by yourself."
The Torah way in criticism is to find fault with the other only as a way of discovering the problem within ourselves. We have many, many people who are incredibly devoted to the community – and the nation. (Many of the finest are secular Jews, who live and breath for the benefit of the nation as a whole.) We cannot say that this is an emphasis in the chinuch we give our children.
The Ponovezher Rov, who was responsible for so much of the early development of Bnei Brak, was invited to the inauguration of a Chassidic organization there. He danced ecstatically – despite having no connection to that chassidus. He exulted, "Today – here – I am a chassid!"
It is not enough to simply relate the story as a footnote to the life of a great person. We need to abstract the lesson of real responsibility to groups outside of our own, and to the nation as a whole, and harp on it. We likely will not influence others. But we need it for ourselves.
I don't, and would recommend the deeper and more considered analysis of this and related topics by Rav Meyer Twersky. ↑