Prof. Mark Steiner, z"l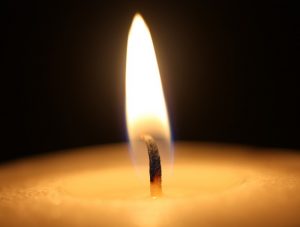 One of the gems lost to Klal Yisrael during this plague was Prof. Mark Steiner, who was niftar yesterday.
The first notices and appreciations focused on his important contributions to the philosophy of mathematics in general, and its relationship to Jewish thought in particular. While the accolades are well-deserved, I knew a somewhat different side of him, albeit only recently. (We lived close by. When I moved to Israel and the Katamon neighborhood, my friend yblvtv"a Prof. Barry Simon introduced us. That resulted in sharing a few long Shabbos meals.
While his genius was apparent, his enthusiasm for divrei Torah was even more in evidence. At his table, it was hard to get a word in edge-wise, he had so much to share, and yielded the speaker's role only begrudgingly. In a word, I'm penning these few paragraphs – despite not having known him as well or as long as others – because I don't want the world to forget for a moment that we have unique individuals who climbed to the top of the secular intellectual Pantheon, but who went through life with the love and thirst for Torah of a rosh Kollel.
Prof. Steiner did not just show the connection between his subdiscipline in philosophy and the Jewish spirit, as the Hebrew U. release correctly noted. He insisted on elevating the status of Chazal themselves. He swam against the current of secular philosophy in insisting that the decidedly non-systematic thought of Chazal should nonetheless be regarded fully as philosophy. He was very proud of his paper on the subject. Here, too, his ahavas ha-Torah was in evidence.
Anyone listening to his zemiros knew that the lev was there as well, not just the mo'ach.
It is difficult to see how this kind of Renaissance personality can ever be replaced.
Yehi zicro baruch.