Unity Where You Are Not Looking For It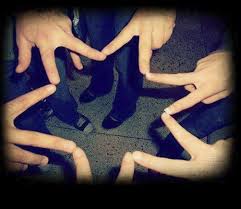 A pre-Tisha B'Av message: there are signs of hope. At least in Israel.
We're especially sensitive to it approaching the national day of Jewish mourning. We've internalized all the exhortations about unity, and how we have still not emerged from the sinas chinam that produced the longest of our exiles. Yet we find ourselves powerless to do anything about it. We're all victims of the whiplash of modern Jewish history: bickering, derision, divisiveness, followed by amazing unity in times of crisis. Crisis abates. Repeat cycle.
It's wonderful to see a very different trend, especially before Tisha B'Av. I found the interviews in this Ynet article moving and inspiring. There is pushback in Israel against the trend to keep businesses open on Shabbos. According to Ynet, secular Jews in commercial and recreational endeavors are rediscovering Shabbos as a cushion against the market attempt to rob Israelis of a day of tranquility.
In two of the longer interviews, two chilonim offer different reasons as to why they decided, after many years of operating on Shabbos, that they would close. Both were very pleased by their decision.
One claims that economics was one factor among many. More and more visitors to his establishment were frum. (He cited a recent conference to which 100 people were invited, nine of whom were charedi women who could not attend without mehadrin food.) But he concludes with a few words that he seems to intend as his bottom line: "we are all Jews." He's not becoming a baal teshuvah any time soon, but he accepts that the observant are not superstitious primitives whom enlightened people should shun. To the contrary, he has made honorable space for them at the table of the Jewish People.
The other key interviewee claimed that economics had no part in his decision to close after many years of seven day a week operation. In fact, he had no idea whether the move had helped or hindered his bottom line. He did it, in his words, because of "ahavat ha'am."
It is exciting to behold that a growing number of Israelis can see past the frightening turn-off to religion provided by a minority of our more extreme chevra. And it will be interesting to observe whether the observant world will act with sensitivity and love, and find a way to encourage this trend.
[Thanks to Harvey Tannenbaum, Efrat]