Mass Shootings, Neil DeGrasse Tyson, and Tisha B'Av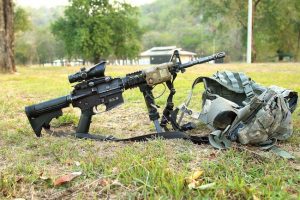 Neil DeGrasse Tyson's ill-timed tweet proved again that not everything that is thought should be said, and not everything that is said should be published/tweeted. Tyson thought he was being helpful when he pointed out that the mass shootings in El Paso and Dayton had only claimed the lives of 34 people over two days, while in an average 48 hour period in the US, 500 die because of medical errors; 300 deaths could be attributed to the flu; 250 to suicide; 200 to car accidents; and 40 to homicide via handgun. Did it make sense that the reaction to the shootings should be so severe, while we accept with equanimity a far greater number of deaths that go unnoticed? His words were met with an outpouring of contempt.
As the famous astrophysicist and promoter of science to the general public put it in his apology "some information…can be true but unhelpful, especially at a time when many people are either still in shock or trying to heal." Tyson seems to have underestimated the extent of the emotional component in people's reactions to mass tragedy. (Perhaps he has found no evidence of emotions anywhere in the universe, similar to his conclusions about the existence of G-d. Despite all claims by major religions that G-d is good, Tyson in 2010 explained that, "When I look at the universe and all the ways the universe wants to kill us, I find it hard to reconcile that with statements of beneficence.")[1] With a tad more respect for the Bible, he might have thought of Eyov/ Job's companions, and how their well-intended words entirely missed their mark. Had he been Jewish, he might have remembered the custom to avoid trying to console mourners during the first days after death, when the raw pain of loss does not allow mere logic to penetrate.
Now, however, some days have passed, and we are all healthy enough to sit back and watch the ferocity of Democrats and Republicans going at each other, assigning blame and pointing fingers with more conviction than a used car salesman trying to unload a clunker. Tyson's remarks deserve some consideration. Emotions aside, does it make sense that we attach so much more upset to these horrible, senseless deaths in public places, and much less to others? What, exactly, is the difference?
People who voiced their disdain for Tyson threw in their take on the difference. We don't expect to get killed in malls, claimed some, while we know that there are risks attending to getting on the road, or walking into a hospital. (So if people are educated about the problems of mass disaffection and isolation, they'll come to accept these shootings?) Others argued that we need cars and doctors, but we don't need assault weapons. That makes incidents like El Paso and Dayton preventable. (And if we tried harder – and were willing to pay the price – could we not make roads, cars, and drivers safer, or decrease the number of medical errors?) Doesn't Tyson have a valid point about changing the odds, if we really wanted to?
Reasonable people, I suppose, can disagree about that. Except for Torah Jews. To them, it should be barur ke-chamah / crystal clear that Tyson is correct – albeit not for reasons he would accept.
Chazal tell of a woman who lived near Rabban Gamliel. She tragically lost her young son, and used to cry into the night. Rabban Gamliel, hearing her weeping, would remember the destruction of the Temple and cried with her, until his eyelashes fell out.
Rav Mordechai Gifter zt"l[2] explained that there need not be any tragedies. There will be none in the perfected world that will come into existence as part of the Divine plan, when mankind is united in its recognition of and devotion to G-d. The woman cried because of her terrible personal loss. Rabban Gamliel was reminded of the source of her sorrow. The world had not yet arrived at its zenith – the complete tikkun/spiritual perfection of earthly existence. A necessary harbinger of that tikkun is the rebuilding of the Temple. Rabban Gamliel was reminded that we had not even gotten to square one in getting to where we ought to be.
Rav Samson Raphael Hirsch provided a much fuller and powerful elaboration on this:[3]
Fools! Does Israel alone scan the future for a sorely needed deliverance? Does only the Jewish salvation depend on the revival of Zion? Ask the states … how much consolation they are able to bring to their hovels, how much joy to their poor, how much comfort to their down-cast, how much sorrow and misery, how much crime and vice they can banish from their cottages and their palaces, how much strength they can bring to their weak, how much love to their strong, how much humility to their proud, how much self-respect to their lowly, how much curse they can scare away from this earth which God has meant to be blessed? Ask them if they know for certain the very first letters of a political system which will unite justice with love and sanctifications with joy on earth…

Has the formula been discovered for transforming the manufactured bread of man into the Divinely blessed shew-bread, so that each one should be at peace with himself and at the same time harbor brotherly feelings towards his neighbor and forthwith obtain his share of the incense of contentment and of cheerfulness? Has the formula been discovered which could impose on the discordant members of the body politic a higher power outside of themselves, inviolable and superior to them, able to inspire and justify them all alike and link them all together, so as. at last to bring to human society the true olive leaf of freedom and of bliss even here below?

The persecuted, despised, misrepresented Jewish people is not the most unfortunate on earth, the one most in need of deliverance on earth. The whole earth is thirsting for deliverance. …It is not the Jewish salvation alone which depends on the resurrection of Zion… Once before the world had thirsted for deliverance; it … The heathen world was falling into decay. The gods heard their death-knell, sadness dwelt in the hearts of men. Innocence and human worth were laughed at; bestial indulgence and shameless lust took the prize, folly and weakness ascended the throne. Tyrants and slaves enjoyed themselves on earth—but men groaned and starved. …

If only Zion had stood then, … and if then already "the peoples had gone to the house of Jacob and had said, Come, let us walk with you in your light!" But, alas, it was not so.

Zion fell.
We are used to treating Tisha B'Av as the national day of mourning for all the mass tragedies that befell us in this long exile – the expulsions, the Crusades, the Inquisition, the ghettos, the Holocaust. We don't always stop to think that the ravages of our galus include a world that is left imperfect, with all the attendant sorrow and misery.
We are used to thinking of Tisha B'Av in terms of a loss of the spiritual connection we could feel on demand in the beis ha-mikdosh/Temple. Or the loss of our autonomy as a nation in its own land – something that to some degree we have regained, thank G-d, since 1948. We don't stop to think of the consequences this has had on everyone else in the human family.
So many young Jews in Orthodox circles want to feel that they are part of the general struggle for social justice, for creating a better world. So many people are overwhelmed by the sheer amount of suffering that they become aware of because of instant communication. The urge to help comes from a good place.
As so many of our sefarim point out,[4] the process of rebuilding the beis ha-mikdosh begins with a fuller awareness of the consequences of its loss. The more we are conscious of the enormity of the loss, the more potent our mourning can be this Sunday.
For us, reading the news, stopping to consider the vast amount of pain and unhappiness that exist around us, can be more than keeping up with current events. It can and should make us aware of how different that current state of affairs is from what Hashem promises us, and promises all of Mankind. It can help our avelus, which we know is the necessary precondition for seeing the consolation of Zion and Jerusalem.