How America's Jews of Tomorrow Learned That Being Liberal Did Not Replace the Messiah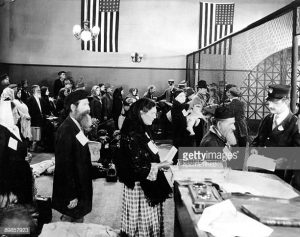 Unlike others, Steven Weisman isn't at all puzzled about why American Jews are so liberal. Writing in today's New York Times ("How America's Jews Learned to Be Liberal"), his analysis seems, at first glance, to be right on the money. As an Orthodox Jew with a strong penchant for finding all sorts of things in the weekly parshah, it bears a strong resemblance to yefas to'ar, the lead topic[1] in this week's Torah reading.
No, says Weisman, American Jews did not discover the various forms of tikkun olam jumping out at them from their well-worn copies of the Zohar. To his credit, he concedes that this central pillar of American Jewish heterodoxy is " a kind of modern neologism…rooted in a rich history of American Jews struggling to Americanize their faith while seeing their 'chosen' status as an opportunity to 'repair the world.'"[2] That transformation amounted to turning Judaism into "a distinctively American religion, substantially changed from what it had been for more than two millenniums."
To assimilate and work in their adopted land, many Jews abandoned some of their ancient practices, from observing the Sabbath to keeping kosher and wearing distinctive clothing. Discarding these practices forced Jews to turn their faith into a devotion to core beliefs, rather than customs and practices…

More broadly, Jews sought to "Americanize" their rituals, making them look more like the church ceremonies of their neighbors…

The most significant change to Judaism was its untethering from the ancient tradition of praying for an altogether human messiah to deliver the Jews back to Jerusalem.

In 1841, the Jews of Charleston, S.C. — then the largest Jewish community in the United States — rebuilt Kahal Kadosh Beth Elohim synagogue after a fire and installed an organ, provoking a seminal court battle. The new building posted Maimonides's main principles but eliminated the ones about going back to Zion. Gustavus Poznanski, the synagogue's spiritual leader, declared at the dedication, "This synagogue is our temple, this city our Jerusalem, this happy land our Palestine, and as our fathers defended with their lives that temple, that city, and that land, so will their sons defend this temple, this city, and this land…"

Jews continued to be drawn to the concept of an era of redemption as foretold by the ancient prophets, a time when the wolf would lie down with the lamb. The difference was that while Jews prayed for such a prospect, they increasingly understood that it was up to humans to work to achieve it…

For many American Jews, the prophetic and messianic role of the Jewish people themselves has become central to their faith. A Pew Research Center survey of American Jews found in 2013 that among the five million American Jews, most regarded "working for justice and equality" as a pillar of their Jewish identity.
So there you have it. An amalgam of social pragmatism – the wish of immigrants to blend in – and religious pragmatism – shedding the burden of a faith that was too restrictive to their liking – was most responsible for the strange phenomenon best captured by Milton Himmelfarb in his 1973 article in Commentary: "Jews earn like Episcopalians and vote like Puerto Ricans."
Pragmatism is showcased in this week's parshah, in the treatment of the captive woman. As the Talmud relates, this section "only speaks against the evil inclination." It understands the pragmatics of battlefield conditions coupled with unrestrained male libido. At once, it seeks to tame what would otherwise be far worse behavior and transgression, while in most cases discouraging soldiers from making use of the concession altogether.[3] You have to hand it to G-d, for being pragmatic.
Our enthusiasm for the practical is quickly stilled by the juxtaposition of this section to the next ones – those of the wife who has become despised, and of the rebellious son. Again, the Talmud pinpoints the lesson. The soldiers who make use of the captive woman loophole will live to regret it. Rather than find their soulmate, their families will disintegrate, and their children will turn into even worse nightmares than their failed marriages.
Simply put, pragmatism has its price. A pragmatic solution to a small problem can often turn into a larger nightmare down the line.
And so it was with the founding of the new, secular American religion. Weisman's story ends prematurely. He does not let on that it is almost comical to speak about the new faith created by 19th century Jewish immigrants as an operant factor today. The largest number of Jews today are not Reform or Conservative. They are simply unaffiliated, and couldn't care less about faith – any faith. Increasingly, as a Pew poll of a good few years ago showed, they don't bother calling themselves Jewish at all.
Of those who still care, their children don't. Outside of Orthodox circles, 71% marry out. The denomination that used to claim the largest market share of American Jews will likely be permanently shuttered within a decade.
The descendants of those who jumped the ship of tradition in the 19th century are not going to be the Jewish voters of the future. They will be the non-Jewish voters of the future. Such is the price that those who were determined to blend in are paying. They will blend in through vanishing.
Ironically, Weisman is wrong about the shift from belief in a messiah-gifted-by-G-d to redemption through the work of Man. That shift was incomplete. The American Jews about whom he writes, who increasingly are at odds with their cousins in a thriving, successful, expanding State of Israel, are firm believers in some sort of Divine bailout. Nothing else that they have proposed for decades has made any difference in slowing the disappearance of the non-Orthodox American Jew. They can only believe that they will survive through some sort of miracle of biblical proportions.
Meanwhile, the only group of Jews who are doing well are those who rejected the thinking that Weisman describes both in the 19th century and today. The Jews who will survive are the Orthodox. It seems that those who wait for an actual Messiah are not only better equipped for a utopian tomorrow, but for the challenges of today as well.
Deuteronomy 21:10-14 ↑

The best concise takedown of tikkun olam that I am aware of was written by the Zhviler Rebbe of Boston a number of years ago. ↑

As many commentators observe, the 30-day forced cooling-off period was designed to bring most men back to their senses. ↑