Will Haredim Soon Sing Hatikvah?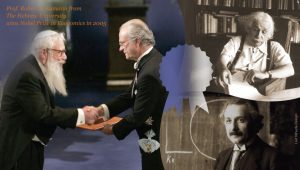 I didn't think so either, at least not till the news broke that the official national anthem of the State of Israel will not be sung at a departmental graduation ceremony at Hebrew University. This is not an accommodation to the growing number of haredi students enrolled there, but in deference to Arab student sensibilities.
Now, the only group that old-school haredim should dislike more than old-school Zionists (like Naftali Imber, who wrote the words to the song) are new-school secular liberals. The old secular Zionists, for all their faults, did build up a Jewish country in which Torah thrives, despite the best efforts of the most viciously anti-Torah in their bunch. Many showed enormous dedication to an ideal, which included devotion to the Jewish people. Some of the folks running today's Israeli universities, however, show little or no Jewish pride, and often take positions that undermine the security of Israel. They are no more accepting of Torah and Jewish tradition, and a good deal less altruistic.
So if the far left types are now opposed to Hatikvah, maybe everybody else will start singing it?