The Rabbi Riskin Article: A Reply to Rabbi Billet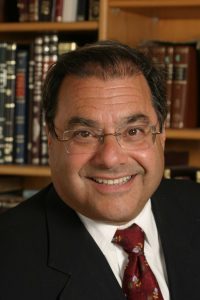 Nearly two weeks ago, Arutz Sheva conducted an interview with Rabbi Shlomo Riskin about a number of subjects, the first of which was Knesset legislation to bar non-Orthodox Israeli clergy from using state-regulated mikva'os for conversions which they perform. After expressing his opposition to denying mikveh access to non-Orthodox clergy, Rabbi Riskin proceeded to elaborate on what he views is the proper Orthodox perspective on these movements:
They're our partners… Anyone who is trying to bring Jews closer to Judaism is my partner and not my enemy… I can't daven with them, and I don't agree with everything that my partners do, but most partners don't agree with everything that the other partner does… It's very different now – they're trying to bring Jews closer. Not to the wholeness, the fullness of Orthodox Judaism that I love and that I know, but nevertheless they're trying to bring Jews closer…    
I wrote a robust response (as did Rabbi Yaakov Menken, here), decrying Rabbi Riskin's overall stance on Orthodox boundaries and arguing that it was very wrong to declare that the heterodox movements are bringing Jews closer. As specified in my article, the subject was the leadership of these movements, and not the laity (which is comprised of many well-meaning Jews who do not know better; for such Jews, per the position of Rabbi Aharon Lichtenstein, zt"l, having a non-Orthodox congregation is surely positive when compared with nothing).
This is a crucial point and distinction, for it is both true that a diluted Judaism is preferable than total secularism when it comes to non-Orthodox laity, and it is also true that the agenda of the leadership of the heterodox movements is deleterious insomuch as it has engendered assimilation and religious decay. My article specified that it speaks of the latter rather than the former, and it cited plenty of data to back up its points.
It is also important to note that Rabbi Riskin spoke of two topics: (1) the barring non-Orthodox Israeli clergy from using state-regulated mikva'os for conversions, and (2) the general attitude that Orthodox Jews should have toward the leadership of the non-Orthodox movements.
Taking great offense at my article, Rabbi Heshie Billet posted a strong critique on Facebook, which reads in part (but please read the entire post):
Rabbi Gordimer asserts: "This leadership is bringing Jews closer to what? Intermarriage? Christmas trees and menorahs in the living room? A total departure from normative halachic Judaism?"

He goes on to list the deviant theology and anti halachic practices of these groups. I do not believe that Rabbi Riskin would disagree. But Rabbi Riskin did not write an article about these subjects! He never implied what Rabbi Gordimer accuses him of believing!

Rabbi Riskin spoke about allowing reform and conservative Jews to use the mikvaot in Israel. This is a practice followed by many orthodox mikvaot in the USA with the approval, albeit not enthusiastic, of Rav Moshe Feinstein (YD II:125; CM II:24). Rabbi Riskin also said that the Reform and Conservative movements are "partners" in bringing Jews closer. He is correct in the manner that he meant that term to be understood.

The battle we face today is to prevent total assimilation. Of course we reject intermarriage and patrilineal descent. We reject the reform and conservative liberal approaches concerning these and other subjects. But there are still halachic Jews who attend reform and conservative synagogues. It is better to be affiliated than totally lost.And even those born of mixed marriages who identify with the Jewish people should not be pushed away. Didn't CHAZAL create ten categories of genealogy in the fourth chapter of kiddushin?

But my main point is that Rabbi Riskin did not say what Rabbi Gordimer alleged that he said!! At the bottom of his article Rabbi Gordimer is identified as a member of the NY Bar Association. To be disingenuous and misleading is bad enough for a member of the NY Bar Association.
Rabbi Billet: We do not disagree. Yes, Rabbi Riskin did speak about mikveh use for Reform and Conservative conversions, but he then also presented a very general perspective of Reform and Conservative leadership as being partners with Orthodoxy in bringing Jews closer to Judaism, extolling these leaders' overall agenda. It is this latter, unmistakably independent articulation on the part of Rabbi Riskin which I sharply disputed, as is clear in my article. I also wrote in my article that I was not referring to non-Orthodox laity, but specifically and exclusively to the leadership of these movements, which has brought its constituency down a path of assimilation and religious degeneration.
Although American society is structured on a separation of church and state, Israeli society is governed by a fused religion-state system. The religious component of that system is very vulnerable and is incessantly being challenged, and it is for this reason that people in Israeli society are very sensitive to public pronouncements about the system, as such pronouncements can impact and can at times be a game-changer in an extremely volatile environment.
Wishing all a good Shabbos/Shabbat shalom.