More on Drafting Yeshiva Boys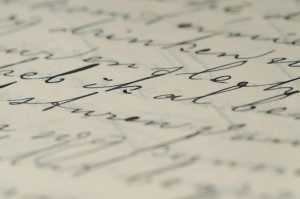 by Rabbi Doron Beckerman
Many of the arguments regarding the hot-button topic of drafting Yeshiva boys unfortunately seem to suffer from profound confusion. In an attempt to clarify the issues as seen from a mainstream Charedi viewpoint, I present a list of questions and the answers as I understand them.
Q: Why don't Charedim go to the army?
A: Do you mean Charedim, or those studying full-time in Yeshiva or Kollel?
Q: Start with those studying full-time.
A: Because there was always a portion of Klal Yisrael that was dedicated to full-time Torah study and that did not serve in the army.
Q: Is there halachic basis for this exemption?
A: Yes. While it is a matter of debate among the Poskim, the preponderance of Poskim maintain that those studying Torah are exempt. Sources include: R' Yechiel Michel Tukaczinsky (HaTorah VeHamedinah, 1952); R' Yitzchak Arieli (Einayim LaMishpat, Bava Basra 7b); R' Moshe Feinstein (Igros Moshe, Yoreh Deah IV, 33); R' Eliezer Waldenberg (Sefer Hilchos Medinah II, Sha'ar 3); R' Moshe Tzvi Neriah (Bnei HaYeshivos Vegiyyusam).
Q: Is part of the calculus that Torah study provides protection to its inhabitants?
A: Yes.
Q: Do Charedim believe that there is no need for an army?
A: No. They believe that Torah study is a crucial component in the overall defense structure of the country.
Q: Why do those studying Torah run away when missiles fall?
A: Let's get some clarity here. There are two issues which are often conflated:
(a) Drafting to the army when not in active war.
(b) Drafting during active war.
Issue (a) is connected to Bava Basra 8a (and Bava Metzia 108). The Gemara there states that "Rabbanan do not require protection." While there is a dispute as to whether that relates to theft or also to protection against threat to life, the majority opinion is that it applies to the latter as well. Rashi to Bava Metzia indicates this, as he says that they require no protection against "an army of enemies [attacking] the city." R' Moshe Feinstein (ibid.) maintains that this Gemara applies to anyone involved in Torah study who seeks to become great in Torah. To this effect, Eichah Rabbah (Pesichta 2) explains that those who teach Torah provide protection to their cities not because they teach it, per se, but because "they study, review, and preserve the Torah day and night, as it states, "And you shall study it day and night."
It is important to stress that this means that those engaged in full-time Torah study have no need for protection from potential attacks or assaults which have yet to fully materialize. The comparison in the Gemara is to walls and watchmen which are deterrents, obstacles. People learning Torah erect spiritual walls which also aid their environs. For instance, miraculously foiled terrorist attacks would be attributed to Torah scholars plumbing the depths of Torah. This is also apparently the foundation of the Gemara in Sanhedrin 99b, which teaches that those who think that Torah study provides no protective benefit are heretics.
To relate to issue (b), however, it is of course not the case that the defense of those who study Torah is completely impregnable, any more than a wall or a watchman. They are not miraculously protected in the event of bullets being shot at them, any more than Eliyahu Hanavi was protected from Izevel threatening to kill him — he chose to run away and go into hiding. Regarding Torah scholars during active war, Bava Basra 8 is definitely inapplicable. Nonetheless, some Poskim maintain that Shevet Levi status is applicable (see R' Tikuczinsky and R' Arieli cited above). Makos 10, which teaches that war is won in the merit of Torah study, is applicable. Assa being punished for drafting Torah scholars is applicable (see Tzitz Eliezer cited above). Nonetheless, just a soldier in an indefensible position will sometimes retreat, Yeshiva boys will move away from the danger so that they can continue their study undisturbed by constant air raid sirens and provide this merit.
Q: Does this have anything to do with hating the State of Israel or not seeing it as part of the redemptive process?
A: No. When Mashiach comes, speedily in our days, people from all walks of life will stream to the Temple Mount and participate in the building of the Beis Hamikdash. They will cry tears of happiness as they get bruises, welts, and fall off scaffolds. Yet, one group will steadfastly refuse to participate: those engaged in Torah study. "Study of Torah is greater than the construction of the Beis Hamikdash" (Megillah 16b). It is a mitzvah that can be done by others, and therefore those studying Torah would not and should not participate in that unimaginably sacred endeavor.
Q: Why do those in the Charedi learning centers not say a Mi Shebeirach for the IDF soldiers?
A: Some do in some form or another, but it is to be conceded that most do not. The truthful answer to this question is a combination of two factors: (1) There is reticence toward adding new prayers in general, as evidenced by Rav Shach's opposition even to an elegy for those killed in the Holocaust (!). While his position on this issue is not generally followed, the Mi Shebeirach for the IDF soldiers has more baggage attached, because (2) it was established by the Chief Rabbinate to be said in conjunction with a prayer for the State of Israel, which includes controversial reference to the State as the beginning of the flowering of our redemption. This created a bias toward omission of these prayers in toto, as saying one without the other, or even while omitting some parts, seems contrived. At the same time, mainstream Charedi society is very deeply concerned about the welfare of the IDF soldiers. They daven and say Tehillim specifically for them in times of crisis.
Q: Okay, let's move on to those who don't study Torah.
A: This is a sad issue, since many of the greatest Charedi leaders have condemned using Yeshivos as safe havens from the draft in very harsh terms. These leaders include the Chazon Ish, Harav Shach, Harav Wolbe, and numerous others. Still, it is widely recognized that the Army has not done its part to ensure, to the best of its ability, that Charedim can serve in the Army without peril to their religious upbringing. There are values that the Army wishes to uphold, such as their view of the role of women and a certain "melting pot" uniformity, that are a threat, or at least a formidable challenge, to one's observance of mitzvos. On an individual basis, those who would indeed be in religious peril in their army service would be well advised not to serve. "Your life comes first." This might apply to many single Charedi men, but this should still be determined on an individual basis. As a general attitude and default position, however, someone who is not learning Torah should indeed serve in the Army. It is to be hoped that this issue will be resolved with completely separate Charedi units and goodwill from the IDF.
Q: Doesn't the Chasam Sofer (to Succah 35) say that this whole ideal of long-term, full-time Torah study does not apply in Eretz Yisrael, where the focus should be on Yishuv HaAretz? Should this not dictate that everyone must serve?
A: No. While this Chasam Sofer is sometimes cited in support of working vs. full-time study, there are two points that are often overlooked:
(a) The Chasam Sofer stipulates that most of the Jewish people must be present in Eretz Yisrael. Rav Wolbe (Iggeros Ukesavim Vol. II, pp. 306-307) notes this point and states that the Chasam Sofer is therefore inapplicable today (though this point may soon become moot).
(b) More fundamentally, the halachah is that one may leave Eretz Yisrael altogether for the sake of enhancing one's Torah study, even if there is someone to teach him in Eretz Yisrael (Rambam, Hilchos Eivel 3:14, based on Avodah Zarah 13a). Certainly, this would appear to present a serious problem for the Chasam Sofer, since one who leaves the Land of Israel is certainly not fulfilling Yishuv HaAretz.
The answer is that there are clear rules for when one stops learning for a mitzvah and when one does not. As a rule, one must interrupt one's Torah study for the sake of a mitzvah that cannot be done by others, such as donning tefillin. (Presumably, the Chasam Sofer is speaking of a situation where the mitzvah of Yishuv HaAretz cannot be done by others, either because there are insufficient resources as it is, or because he considers it an obligation incumbent not upon the collective Jewish people, but upon the individual.) However, this rule applies only when the subject's learning will not be qualitatively damaged, i.e., he will immediately return to his learning at a comparable level. If it will irreparably damage the quality of his learning, then one does not stop for a Mitzvah, even if it cannot be done by others. [See Rambam Talmud Torah 3:4 closely, Rambam Ishus 15:2, Pachad Yitzchak (Rav Hutner) Shavuos, Maamar 40 2:9, and especially Dibros Moshe Kiddushin 43:4. See, also, Shulchan Aruch Harav Talmud Torah 3:1.]
A prolonged stint in the Army is damaging to one's growth in Torah, does not fulfill the Rambam's position in Hilchos Ishus, and is not at all comparable to the Chasam Sofer's thesis, which is that in Eretz Yisrael, one ought to work one's field and return to full-time study and mastery of the entire Torah, similar to putting on Tefillin. This explains why for a qualitative benefit to one's Torah study, such as a teacher with whom one better "clicks," one may even leave Eretz Yisrael altogether.
Rabbi Doron Beckerman is a frequent guest contributor to Cross-Currents. He is currently involved in the writing and editing of several English-language Torah works.