The Future of Judaism in America: What Would You Say?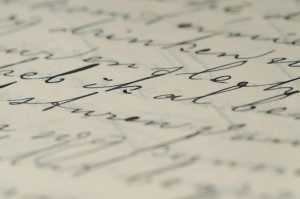 Patheos has become the leading portal on the web for thought from the world of religion – the good, the bad, and the ugly. A short while ago, the editors sent a challenge to particular people in their virtual Rolodex:
The early May Pew Research report on religious trends in America has kindled a firestorm of commentary—attacking and defending, challenging and lamenting, gloating and grieving. But is it telling us anything new? In 2010, Patheos conducted a summer-long Future of World Religions conversation in which religion experts, practitioners, leaders, sociologists, and the faithful of many traditions weighed in on the prospects of religious belief.

Now, five years later, Patheos revisits this conversation focusing particularly on the Future of Faith in America. While global religious trends may push the futures of different religious traditions in certain directions, the Pew Report indicates unique trends for the American context with its shifting moral expectations, new definitions of family, and ongoing conflicts regarding personal and religious liberties. Where is faith going in America? What will be the religious landscape in five more years? How will a growing "spiritual but not religious" population or the emerging Atheist movements shape the contours of belief?

Essays will address such issues as politic alliances, emerging theological shifts, denominational growth and decline, family, technology, leadership challenges, interfaith movements, pop culture, cross-religion influences, and economic shifts.
A number people, including me (I am one of their official bloggers) were asked to address these issues from a Jewish perspective. These people represented a variety of positions and outlooks; I represented G-d's 🙂
It might be interesting to gather your thoughts as to how you would respond, and then compare notes with those whose contributions were published, by reading them here.