The Pew Christian Report: What It Means For Them And For Us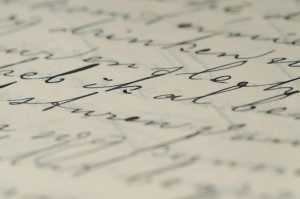 First Pew came for the Jews; then Pew came for the Christians.
Martin Niemöller didn't really say that – but he could have. The famed Pew study of Jewish religious life and attitudes (Pew1) that sent shock waves through the Jewish community a few years ago has now done the same for Christians (Pew2). There are huge implications for them – and for us as traditional Jews.
Pew2 demonstrates that more Christians continue to live in the US than any other country in the world. About seven out of ten Americans call themselves Christian. But Pew2 found that that the percentage of adults (ages 18 and older) who describe themselves as Christians has dropped by nearly eight percentage points in just seven years, while the percentage of Americans who are religiously unaffiliated – describing themselves as atheist, agnostic or "nothing in particular" – has jumped more than six points. Losses are severe among mainline Protestants and Catholics. Among Christians, only Evangelicals, the Christian groups that place that make the greatest demands of doctrinal conformity (e.g. biblical inerrancy) emerged from Pew2 feeling good about themselves. Their absolute numbers may have actually improved. Mormons held their own; Muslims are gaining. (By 2050, Muslims will surpass Jews as the second largest religious group.)
Interpretation of the data will go on for quite some time. Spin doctors will spend months ministering to the patients. Here are a few points they are likely to miss in the ER:
1) Tradition has more staying power than helter-skelter innovation.
A familiar bit of popular wisdom we've retained from the old country is the epigram "a zoi es sich christelt, a zoi jüdelt sich," which loosely and lamely translates as "whatever is happening in the Christian world happens to us Jews. Christians would be well advised to consider flipping it. What happened over generations to Jews has now happened to Christians – and will happen to other Christians if they are not careful. Proposals to modernize Judaism by abandoning tradition in favor of social action failed. Pew1 showed the rubble left behind in the Jewish community by the process. Pew2 shows that the mainline Protestant denominations are in an equivalent state of decomposition.
Pew1 demonstrated that the heterodox movements are either terminal (Conservative) or on life-support (Reform) with deferred marriage, family sizes well below ZPG, and an intolerable intermarriage rate. (When you factor out the Orthodox, 71% of American Jews marry out.) The largest group of young Jews – a whopping 41% of the 18-29 year-olds – are the ones who have walked out of affiliated Jewish life altogether, and claim no denomination as their own. Meanwhile, Orthodox Jews stand at 11% of the Jewish population – up from somewhere between 5-10%, depending on whom you asked – but already account (according to a follow-up study for 27% of Jews under age 18. Meanwhile, their dropout rate is far below any other religious group that Pew has measured. Why is this so?
To the surprise of many – especially the ghosts of the founders of the Reform and Conservative movements – strong traditional practice took hold where they assumed it was doomed to geriatric failure. Rewriting the religious script, as the heterodox tried to do, did not bring a happy ending to the story. Traditional observance, coupled with years of serious Jewish education and focusing on the home as the center of Jewish life rather than the synagogue, had far more appeal than the compromisers thought possible. (To be sure, that appeal was far weaker than we would have liked. It did not prevent the disappearance of millions of Jews. We are painfully conscious of the fact that our ascendancy is a triumph for our "team" affiliation, but at a cost none of us wants to bear. It leaves a yawning chasm in the collective Jewish soul. This is no "victory" for Orthodoxy, as much as an epic tragedy for the Jewish people.)
2) Tikkun olam may cure the world, but it won't keep people from walking out of organized religion
As the other movements sensed that they were marching inexorably towards the cliff, they tried various patches, none of which put a dent in the outflow of Jews. They tried modernizing the temple service, especially with music. They pushed outreach to intermarrieds. They elevated egalitarianism above all other values. The most ambitious attempt, the one with genuine spiritual appeal, was the decades-long conflation of Judaism with social justice. Healing a fractured world, feeding the poor, protecting the environment – those were modern mitzvos that people could get into!
They could, and they did. And the mainline Protestants did the same to try to keep their own young people engaged. (Some of them even borrowed from the Jews, and called their programs tikkun olam.)
The motivation was real; the dedication was sincere; the goals were lofty. Why didn't social action keep people in churches and synagogues? Simple. After a while, it became apparent that you could do all that repair of the world without your church, without your denomination, even without G-d. Why would the social action projects in a local Presbyterian church keep a young person within the fold when she realized that there was no difference between what she was doing, and what they were doing in the Lutheran church down the road, or for that matter, in the Buddhist shrine or Hindu temple?
For Jews, the reason tikkun olam couldn't salvage the heterodox denominations was even more pronounced. As Michael Oren put it in a recent interview:
When I grew up and went to Hebrew school we never heard about Tikkun Olam. It's in the Aleinu prayer, I know, but it's originally a rather obscure medieval Kabalistic notion that has to do with the broken vessels and divine light of creation. It has been adapted to 21st century liberal American Jewish thought, to mean that our purpose in the world is to light the world's injustices, make the world a better place. It's a beautiful notion. But you have to reconcile it with the fact that we have Jewish peoplehood, and that we have a Jewish state to support.
To survive as a distinct group, Jews have particularist interest. Tikkun olam's stress on the universalist clashed with the Jewish need for particularism. (The clash is apparent, but not essential – at least if you have access to the wisdom of Chazal, consciously or otherwise. They can coexist, just as they do in the incredible story of Israeli humanitarian aid around the world for decades. But that is for a different essay.)
Bottom line: Evangelicals (and Pentecostals), the Christian survivor groups, had better learn the lesson of the failure of the non-Orthodox Jewish movements. Even though their numbers seem to be far more robust than other groups, their own young people have been pushing back against their elders, and clamoring for a gentler, kinder religion. (Those numbers are only relatively good, when compared to other Christian groups. The retention rate of Evangelicals is only 69%, which means that one in three younger Evangelicals are walking out.) For some years now, that has meant more involvement with social action projects. Leaders of those groups need to see that channeling religious devotion into social action may work in the short run, but it won't sustain long-term affiliation with any one group. Those leaders will need to find a way to make use of the positive social action energy, while stamping it with their own unique imprint. If not, they too will go the way of Reform and Conservative. Thankfully, that is not my place and not my job.
3) Christians need a paradigm shift to cope with having become the new minority
This is a crushing realization, brought home all the more powerfully by the rapid change in American attitudes towards same-sex marriage, and the recent Supreme Court decision. For over two centuries, this country was a Christian country in many ways. Many Christians, discovering through Pew2 the decline in denominational affiliation, have come to the conclusion that they have become a minority swimming against the current. There is serious talk in some circles of the need to form closed communities where they can believe, educate and practice as they wish.
This has been devastating to some. Others have argued that minorities can sometimes be more energetic and more confident than established, lethargic majorities. Some of them point to Jews as the obvious example of a minority that has survived through millennia, meeting the challenges of counter-cultural existence.
Some go even further than looking to the Jews as an example of the possibility of survival. They sense that Jews, with a head start on this kind of survival, might have some specific wisdom and advice. Here are a few lines of a longer and moving note I received from an evangelical friend who is a professor at a Christian school. It is one of several such messages I've received lately from Evangelicals:
I write with tears over the irony that I have more kinship with an Orthodox Jewish rabbi I have met once and corresponded with occasionally than I do with other people I have known my entire life…We are again in the days of Nero, reviled by Jew and Christian alike for his antipathy to all things good and holy, and for his bloodthirsty, immoral nature. We American Christians have much to learn from you; you are much better at handling persecution than we, our forefathers having afforded you so much practice. Now we who thought we'd never face this day must hang our heads in shame as we not only beg your forgiveness, but for pointers in the dark days to come.
4) The coming Orthodox-Evangelical alliance.
What Pew2 ought to produce is a strategic alliance between Orthodox Jews and Evangelicals, such as existed (and continues to exist) with Roman Catholics in regard to issues like resisting right-to-die legislation and in support of school vouchers.
The groups are irreconcilably different in our theologies. There is no gainsaying that. But both of us still offer our adherents a take-away that others thought no one wanted. And they were wrong. Millions still have strong belief in a G-d who speaks to Man directly, who has demands, expectations, and sets limits, and Who doesn't change His mind. Where some – Jews and Christians – found these notions both outdated and burdensome, others are finding it impossible and unsatisfying to stay in a religion without them.
Other Jewish groups speak to Evangelicals with great reluctance, if at all. It galls them that Evangelicals might pray for our souls, that they are anti-abortion, and that they sometimes vote Republican. Even when they do speak, there is little in their spiritual vocabulary that they share.
Evangelicals very quickly find that they share such a lexicon with Orthodox Jews. They sense a dedication to G-d's commandments, and a passion for feeling connected with him. They learn that Orthodox Jews who pray quite regularly are not afraid of their prayer. Evangelicals learn that Orthodox Jews don't find their zeal off-putting, because they are secure enough in their own beliefs not to be concerned with those of others. They comprehend quickly that they will get nowhere in attempts to win frum Jews over, and that frum Jews won't proselytize to them – or to any other non-Jews. Moreover, Orthodox Jews will not badger them to read sacred texts together so that each group can benefit from the insight of the other. While this has been a staple of interfaith work for decades, both Evangelicals and Orthodox Jews never took the playing field for that activity Each was quite satisfied with what their own traditions vouchsafed them, without the inclination of seeking the insight of those who did not share their core beliefs.
Succinctly put, Orthodox Jews have a leg up in building strategic alliances with Evangelicals. The recent Supreme Court decision on same-sex marriage may make such alliances more compelling, if it will be followed by years of test cases against institutions and individuals who act on their conscience. Even without such a Damocles' sword hanging over all of us, an alliance should be in the making in trying to counter the rampant secularism of the surrounding society. Until recently, many in religious communities were satisfied with preaching to the choir. Slowly, people are realizing that they are going to have to do more articulating and less pontificating if they want to even retain a place at the discussion table of a society that has grown contemptuous of authority and restrictions on personal liberties. Moreover, the winds of discontent blow into the houses of worship, affecting greater numbers of young people. They, too, will need more explanation, and less appeal tradition alone. Arguments are there for many parts of traditional life, arguments not married to particular texts and that can therefore be shared by Jews and Christians alike. Evangelicals and Orthodox Jews might very well find themselves working together to make the case for religion in the public square.
Of course, it will be no secret that Jews will want to maintain the large level of support for Israel that has been part of Evangelical response since before the founding of the State. An alliance between Evangelicals and Orthodox Jews will offset the significant efforts of Palestinians to subvert that support.
Any working together will require the guidance of gedolei Torah to determine what is appropriate and what is not. It is important that our own community understands that we are not talking about anything that remotely resembles the kind of ecumenical dialogue that our gedolim have shunned for decades. As an adjunct to that realization, it might be good to reflect on the words of the Ibn Ezra in Yisro on the second dibur, where he argues that worse than avodah zarah (at least the kind that maintains belief in HKBH, but allows for other powers as well) is atheism – which is fast on the rise in America. This might be the first time in history where we might have to take an active role in combating it, even if only to preserve a place for ourselves in this last stop of galus on the way to the final home of Torah.