A Hopeful Sign for Chabad?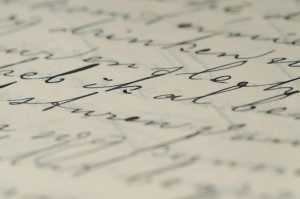 When the Chief Rabbinate decided to reject a convert who accepted all the Commandments but professed the belief that the deceased Lubavitcher Rebbe is the Messiah, we should have expected a debate to follow. The Jerusalem Post took the role of host, giving us the ex-somewhat-Chabad Rabbi Shmuley Botach declaring "Chabad messianists: Wrong, but still Jews," and Rabbi David Berger replying with "Rabbi Boteach, you're wrong about Chabad."
Now, the latest, from Eli Soble: "Our Rebbe is the messiah." Troubling, to be certain… but how authoritative a representative is this author? He is described only as "a former Chabad rabbinical student and active in the movement's educational work." He's not a Rabbi or a Shaliach, much less a leading figure within Lubavitch. Many self-declared Lubavitcher Chassidim contradict his statements and quotations in the article comments, as well.
On the day the Rebbe died, a reporter for WCBS News radio in New York gave air time to a young Chassid assuring us that the Rebbe will "get up," that he will rise from the dead as Moshiach. I recall posting on an early Jewish mailing list that we should all respond with empathy to despondent chassidim while rejecting that viewpoint, and having a relatively prominent figure in Chabad's Internet presence accuse me of causing Jews to waiver in their belief in the Coming of the Messiah. I'm not making this up.
Perhaps the fact that the JPost could find no more prominent an authority than a "former rabbinical student" who is "active in the movement's educational work" to declare the departed Rebbe the Messiah is a hopeful sign. Meaning even if the belief is still common within Chabad, as I am sure Rabbi Berger would hasten to say, people are more and more reluctant to proclaim themselves adherents. Maybe I'm being too optimistic, but that would be a most welcome development.