Same Sex Marriage, Polygamy and Sharia Law: Some Thoughts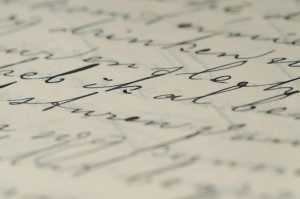 By Michael J. Broyde
The first step to planning for the future is predicting the likely challenges: Same sex marriage is here, allowing religiously based discrimination is proposed as part of the solution and the very fabric of our secular society is changing. What should we be planning for and what are the challenges?
The always thoughtful Robert J. Avrech, in the most recent issue of Jewish Action (Spring 2012, page 6) makes the following claim:
Homosexual marriage is front and center as Hollywood's most urgent social movement. But government-endorsed homosexual marriage will inevitably lead to the legalization of Islamic polygamous marriages, which is a straight line to the sharia law—ironically, a mortal threat to homosexuals who are cruelly and systematically persecuted, tortured and murdered under Islamic law.
This paragraph makes a number of important claims, all of which are important in our community deciding upon a course of action. He may be correct that Hollywood's embrace of gay marriage will ultimately lead to the script ending in a place that will not make liberal writers happy. It might turn out that Islamists will somehow take advantage of the changes in American thinking, and slip in a few wives and concubines, even though this is not predicted from the current trend. (And it might be that this is all that Robert Avrech meant.)
It is important to realize, however, that the line between acceptance of same-sex marriage and sharia law is crooked at best, and more likely is non-existent. It is important, because we cannot plan our reaction without understanding the nature of the challenge.
Let's take a look at what has happened, why it has happened, and where it is likely to go. At this very moment (March, 2015), 37 states have legalized same sex marriage. Even more importantly, many states, including New York, Illinois and Maryland have done so by legislative act, rather than by judicial order. Furthermore, it is quite possible that the United States Supreme Court will shortly order such nationwide. Even if it does not, a majority of the United States population lives in jurisdictions that permit same sex marriage no matter how the Supreme Court rules in a few months. More realistically, whatever the Supreme Court does, the polls show that this fight about same sex marriage is over and the Judeo-Christian tradition has lost the battle. Nearly all states will permit same sex marriage over the next few years even if the Court does not mandate them.
But yet, Orthodox Jews ought not to abandon the United States, and same sex marriage will not lead to Sharia law at all. It is important to understand why as a matter of secular law and policy.
There is a movement in the United States that has only grown in political power and legal authority in the last decade. This movement assigns sexual liberty rights the status of fundamental rights like free speech and religion. It recognizes (as the Supreme Court did in Lawrence v. Texas) that who one is intimate with is a fundamental personal choice and almost never cannot be regulated by society. Based on this analysis, the Supreme Court has told us that no jurisdiction in the United States may criminalize homosexual conduct, never mind prohibit non-marital relationships, as the law did decades ago. In other words, the Court is following a vector that will lead to fewer restrictions on behavior, not to allowing different communities to ratchet them up.
The Supreme Court is now pondering what is almost a detail to Orthodox Jews — whether, given the liberty interest at stake here and the inability of the government to prohibit non-marital sexual activity of any kind — may the government nonetheless decline to issue marriage licenses to couples engaging om these protected sexual activities? Most Federal Courts of Appeals have ruled that they may not withhold marriage licenses and one has ruled that they may, (even as all agree that homosexual conduct must be legal).
Let us assume that the US Supreme Court rules that same sex marriage is constitutionally mandatory and every state must allow them. Will polygamy be next? Maybe. The liberty interest in human sexuality might be large enough in the eyes of the Supreme Court to include plural marriages also. Time will tell. Will this be about "Islamic Polygamous marriage"? The answer is "of course not." No more so than it will be about "Jewish Polygamous marriages." Most of the people who are already functionally polygamous in the United States are fundamentalist Christians and Mormons, with perhaps more polygamous Black Hebrews than Muslims in America. (Sefardic Jews still are not prohibited from being polygamous but such marriages are exceptionally rare.)
Even more importantly, this liberty interest – whatever each of us thinks of it – will be a pro-choice interest. It will not force anyone to be polygamous and it will (like same sex marriage) increase the lawful options on matters of sexuality available to citizens of the United States. Like the pro-choice position on abortion, legalizing that which is a sin as a matter of halacha is a far cry from mandating that people sin. Reasonable people can discuss whether we ought to be pro-choice or not in any given area (the OU is neutral in the abortion context on governmental regulation) but neither position oppresses the traditionalists.
So, Mr. Avrech's first half sentence ("government-endorsed homosexual marriage will inevitably lead to the legalization of Islamic polygamous marriages") might be true, although "inevitable" seems overconfident and "Islamic" seems incorrect. But it is the next half sentence ("which is a straight line to the sharia law") is wrong. Increasing sexual liberty rights in America will make it less likely (and not more likely) that Sharia law is adopted. There is little or no evidence that pro sexual choice policies lead to the coercive imposition of religious law anywhere. One cannot find a democracy that has slipped into Sharia law through the path of sexual liberty for obvious reasons: the people who support expanded sexual liberty interests are the ones most likely to deeply oppose the imposition of any religious law.
This is even more so true in the United States where (unlike a country like India or Turkey or Israel which have millet systems that empower religious regulation of family law as part of government), the idea that the United States government will permit the rise of legally sanctioned quasi-governmental religious communities to enforce religious law seems very farfetched and is certainly unprecedented. The separation of Church and State is far too strong to be breeched by Sharia law. The liberal sexual culture being created will live hand in hand with America's commitment to no established religion and a deep free exercise right. (Of course, if Mr. Avrech merely means that Muslims will practice Sharia law once polygamy is permitted, that is certainly true; but the truth is that Sharia law has already come to America then for those live in Islamic marriages already, just as Jewish law is present for those who have Jewish marriages: but neither poses danger to those who do not join such communities.)
Indeed, the important states that permitted same sex marriage even before the current round of Courts of Appeals rulings– Massachusetts, New York, Illinois, New Jersey and California – are all states that are homes to deeply thriving Orthodox communities, exactly because environments that respect choice can be very comfortable homes for Orthodox Jews. The basic framework of this libertarian approach was endorsed years ago in the famous New York case of People v. Onofre in 1980 which decriminalized all sexual conduct so long as four conditions were met: To be lawful, sexual conduct had to be (1) voluntarily made (2) by adults (3) in a noncommercial, (4) private setting. This has been the law in New York now for more than 35 years. And it is worth noting that Orthodox Judaism has thrived in New York during that time. Governmentally permitted choice can be empowering to us – we much choose wisely and help our children and community do the same.
Of course, Orthodox Jews should worry about this libertine trend (and not Sharia law). Reasonable people predict that American society is heading into a very libertine moment, where there will be vast challenges to the basic norms of Judaism on matters of sexuality, from same sex matters to polygamy, pornography, consensual adult incest, premarital cohabitation, adultery and much more. The secular byword will be "judgment-less choices" on sexual matters, almost the antithesis of Orthodox Judaism. Living in such a society will pose important challenges that we must rise up to face: and we will have to invest more time explaining our moral norms in a free and open society with no limits on matters of sexuality and no basic sexual rules. The norm will be against us in secular culture.
If there is a danger here legally, it is that our institutions will be subject to hostile governmental policies, because Orthodox Jewish institutions will discriminate against same sex couples, and could lose, in perfect storm of an environment, the right to accept tax exempt donations (see Bob Jones University v. US). The general policies of religious accommodation that are part of the fabric of American life now, but not mandated by the Constitution, could well disappear to our detriment.
Furthermore, in this libertine culture, Orthodox Jews might be lonely and isolated, since we will be committed to living by a moral code that the secular community we are part of deems antiquated. That poses enormous cultural challenges that we must rise up to. Rav Yisrael Salanter used to say in very different times that if our non-Jewish neighbors understood the effect of the pealing of the church bells on the Jewish psyche, they would never stop them from ringing. We are going to be looking at some enormous pressure on Jewish minds [young and old] to regard their religion as hopelessly tethered to a primitive past. On the other hand, knowing this in advance might just be enough to spur us to develop arguments and resources that effectively explain and persuade people of the cogency of our view, rather than simply rely on what the surrounding culture used to take for granted. It will require restructuring our education institutions – for children, adolescents and adults –in many important ways, and might direct that we change the ways we interact with society around us.
America in 2025 will not be the America of 1955 – but will not Iran of 2015, either.
Rabbi Michael Broyde is a Law Professor at Emory University and a Senior Fellow in its Center for the Study of Law and Religion