The Chofetz Chaim Video: The Rosetta Stone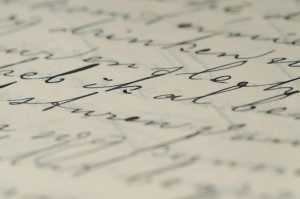 At long last, Hollywood has finally contributed something to Torah. A collection of Fox Movietone newsreels from the silent film days is preserved and housed at the University of South Carolina. One item dating to 1923 preserves footage of Torah personalities attending the first Agudah Knessia Gedolah in Vienna. Remarkably, it includes footage of the Chofetz Chaim himself (of whom photos are rare), as well as other Torah personalities, the sight of which should quicken the heart of any Torah Jew.
Several of those shown perished before the War. Some survived. At least four were martyred by the Nazis.
A century makes a huge difference. Five of the eighteen personalities held doctorates. A good number were Germans, who still constituted a strong, distinct group within Agudah. One of those (Rabbi Leo Jung) was at one point a candidate for the presidency of Yeshiva University.
At least among the non-Chassidim, the couture stands out. Most look quite spiffy and dapper. (As one of my sons remarked, "and that was before Charles Tyrwhitt.")
The Chofetz Chaim seems uncomfortable with the camera, and Hashgacha helped out. His facial features remain indistinct. Someone tries to cover the lens of the camera. Many others, however, seem either quite ready to pose, or stare at the camera out of curiosity. (Remember that motion picture cameras back then were quite massive affairs.)
I don't know the source, but I received a guide to the other personalities and translated it into English. There seem to be some inaccuracies. I preserved the listing and timing as it was sent, despite at least one being out of order.
0:27 Rav Avrohom Tzvi Perlmutter, Av Beis Din, Warsaw
0:47 Rav Yisroel Friedman, Chortkover Rebbe
0:57 The Chofetz Chaim, accompanied on one side by his on, and on the other by his grandson, R. Kaplan
1:47 R. Yitzchok Zelig Morgenstern, the Admur of Sokolov
1:57R Dr Asher Michoel Cohen, Av Beis Din, Basel
2:05 R Yehuda Leib Tzirelson, Av Beis Din, Kishinev
2:22 R Elchonon Wasserman
2:28 R Asher Mendelson, Agudah, Poland
2:56 R. Dr. Pinchas Kahan, Av Beis Din, Ansbach
3:02 R.Tuvia Horowitz, Av Beis Din, Sanok
3:16 Moreinu R Yaakov Rosenheim, Pres. Agudah
3:55 R. Dr. Leo Jung, The Jewish Center, New York
3:16 R. Dr. Meir Hildesheimer, Berlin
3:58 R. Spitzer, Agudah, Hungary
4:13 R Chatzkel Sarna, Rosh Yeshivas Chevron
4:28 R Moshe Blau, Yerushalayim
4:34 R Dr Tuvia Levenstein, Av Beis Din, Zurich