The Parameters of Polemics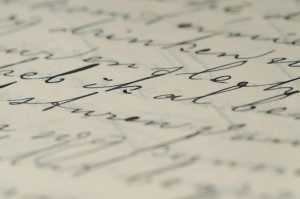 Although one of my recent articles was posted nine days ago, its comments section is still extremely active, with readers energetically debating the article's main topics as well as the substance of one of the article's illustrations. Reading between the lines of many of the comments, some fascinating patterns and perspectives can be detected.
What emerges here, and has been specifically articulated by a few commenters, is a focus on the propriety of debating opinions in matters of Torah when those opinions are based on approaches that are fundamentally problematic. Does one briefly state why such opinions are problematic and say no more, lest it appear that one is entertaining the legitimacy of those opinions or is equating them with bona fide and acceptable opinions in matters of Torah, or does one tackle such opinions head-on and demonstrate their internal fallacies?
Historically, the greatest of rabbinic leadership has rebutted not only the general approaches but also the specific content of views that are antithetical to Torah belief. Renowned polemical literature (including peirushei Torah – Torah commentaries) against the Kara'im (Karaites), Maskilim and Reformers comes to mind, in which the offending approaches were not only labeled and demonstrated to be illegitimate, but the substance of their writings and practices were dissected and proven from within to be incorrect.
However, there is also significant precedent for not debating the actual substance of opinions that flow from an approach that denies fundamentals of the Mesorah (Torah tradition). This concept is elucidated by some meforshim (commentators) as being signified by the silence to the question of the Second Son in the Haggadah, and it is at the heart of the position of Gedolei Yisroel (preeminent Torah luminaries) to not engage in religious dialogue with non-Orthodox rabbis. (Rav Soloveitchik, despite not signing the 1956 ban by other roshei yeshiva against membership in the Synagogue Council of America (because he felt that the SCA's function as an organ to address issues that were of a general nature rather than a religious nature, such as anti-Semitism and Jewry behind the Iron Curtain, did not warrant prohibition, balanced against other factors), the Rav was firmly against Orthodox rabbis collegially joining non-Orthodox rabbis for religious dialogue.)
It would seem – and history proves this – that the first position, of debating and disproving specific views and practices that reflect problematic approaches, is indeed valid and commendable when the community is entertaining the legitimacy of such views and practices, as occurred throughout Europe in the 19th century. In such cases, to merely show why the approach behind those views and practices is in general unacceptable does not suffice, as such a message will not resonate or impact; the people are already at a point of considering and possibly adopting the problematic views and practices, and the views and practices hence must be tackled head-on and comprehensively demonstrated to be invalid.
However, the latter position, of not engaging and debating the plausibility and legitimacy of views and practices that reflect a theology inconsistent with Mesorah, pertains to cases in which there is no serious and immediate risk of actual defection toward the problematic approach. Hence, when dealing with Orthodox rabbis and the committed Orthodox community, one need only explain why the problematic approach is inconsistent with Orthodoxy. Going any further by debating the approach and its specific views and practices, as one would debate a chavrusa on a point in a Gemara, dignifies and legitimizes that approach as a position that merits consideration and discussion, and it gives the approach standing.
It is clear that stating that Achronim reinterpreted parts of Torah She-b'al Peh, redefining or reframimg Torah She-b'al Peh in the interests of feminism or anything else, is unacceptable, as is asserting that Torah She-B'al Peh itself was crafted or tweaked by men for purposes of social justice – and is thus not objectively Mi-Sinai (from Sinai). (Please see Rambam Hil. Teshuva 3:8, Kesef Mishneh ibid., par. 1 of introduction to Mishneh Torah, and par. 4 of Rambam's introduction to Peirush Ha-Mishnayos.) That being said, and given that we are dealing with a committed Orthodox readership, should one go any further than briefly state why the problematic approach is not acceptable? Treating the matter like a debate with a chavrusa can only dignify the problematic approach.
I feel, however, that there is at times great merit to tackling the details head-on and showing the internal fallacies in cases such as this, and that is because in some situations, demonstrating exactly where the faults lie by engaging in debate not only technically disproves the problematic approach in favor of a de facto victory for Tradition, but it bolsters commitment to the Mesorah by positively affirming traditional methodology and understanding of Torah. (Examples of this are the commentaries of Rav Hirsch and the Malbim, in which explanations and essays that dismantle many of the interpretations of Reformers and Maskilim reveal the divine magnificence, majesty and powerful truth of the Torah.)
My rebbe, when occasionally asked by a talmid in shiur why kiddushin (betrothal) is not a kinyan mammon (monetary acquisition), would reply, "Can you sell your wife?" Similarly, when my chavrusa and I evaluate statements in the Gemara and Rishonim that bespeak a very nuanced and sublime theory and literally make no sense when read at simple face value, my chavrusa often comments how without lomdus (traditional halachic conceptual methodology), the words and flow of the Gemara or Rishon at hand are totally incomprehensible and lacking logic. In other words, the depth, categorical sophistication, beautiful inner flow and harmony that are compellingly revealed by the traditional approach to Torah learning inspire a potent and dynamic reaffirmation and recommitment to the Mesorah.
Similar to serious halachic study, the parameters of polemics require nuance and a feel for the pulse and inner rhythms of the situation. Every case is different and requires the guidance of Gedolei Yisroel. Let us pray that the current challenges faced by Orthodoxy, and the ensuing discussions, lead to a more profound commitment and affirmation of the compellingly divine truth and splendor of our Mesorah.