Something To Laugh At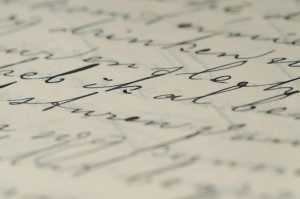 Unless you are Yair Lapid, looking back at the failure of your overreach.
Many people, even inside the charedi world, secretly hoped that Yair Lapid's insistence upon addressing the issue of charedi un- and under-employment would provide the impetus that was not coming from within. Those hopes quickly soured when he demonstrated too much naked hostility to the community, and too little understanding of what could and could not work (no pun intended).
Some apologists for Israeli charedim argued that change, albeit slow, was already upon the community, with more and more people looking for vocational and academic training to support their families. They pointed to the programs and institutions sprouting all over the charedi landscape. Those, they said, would flourish, unless the community would perceive an organized attack on its principles, in which case it would unite in resistance and backlash. While much of Lapid's program was positive and provided positive and healthy impetus for change, he went too far by pushing for criminalization of draft offenses. He also made some statements that went beyond the goal of getting charedim into the work place, but spoke of integrating charedim within the rest of society by changing their values. Now it is conceivable that some readers of Cross-Currents might also like to tweak a value or two of Israeli charedi society, but they wouldn't be gauche enough to scream it from the rooftops, which they know is an invitation for movement in the opposite direction.
We have seen claims and counterclaims as to whether the backlash to Lapid and Company's heavy-handed tactics suppressed charedi enrollment in academic programs and in IDF entlistment. I will let readers try to sort out the facts. The YouTube above, however, provides strong evidence that market for vocational preparation in the charedi community is significant. It is not a spoof, as I first thought. I confirmed this with the folks at Machon Lev, another name for the venerable Jerusalem College of Technology, which has been a trailblazer in providing a host of programs specifically tailored to the needs of charedi men and women.
Machon Lev has an enviable history of enriching Israeli life with patents and people. It does not have a line-item in its budget for humor. The video you watched is part of a serious marketing campaign, and you always market to a need. If there were billboards in Monroe, Hugo Boss wouldn't advertise there. If the very smart people at Machon Lev did not believe that the video's message would resonate with a large number of internet-connected charedi viewers, they would not have made it. They understood that many would understand that a ben Torah who picked up a degree without compromising his principles or his passion for limud Torah would be seen by many not as a traitor to the cause, but as a desirable commodity. At least to prospective fathers-in-law.
Yair Lapid thought he could produce a tidal wave of defection from charedi life by breaking the walls of the dam. He failed. But what remained in place was not an irksome drip, but a steady stream of young charedim willing and able to seek training and employment, if given the opportunity.
[Borsalino tip to reader Surie Ackerman]