Learning from our Past, Building our Future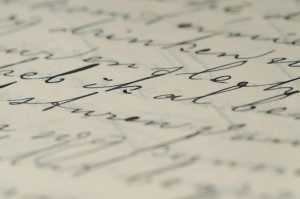 How Jewish History teaches us to create a positive community for tomorrow
Part I
by Leslie Ginsparg Klein
There is a story told about a Bais Yaakov girl in Poland in the 1930s. She met a local man in the community who criticized her for being Torah observant. You're so old-fashioned, he said, you must be the only girl in the 20th century who is still so meticulous about religious observance. The Bais Yaakov student answered back to him, I may be the only one in the 20th century, but I won't be the only one in the 21st century.
Indeed, she was correct. She is far from the only one. The Orthodox community today boasts thousands upon thousands of proud, successful, frum members. In some ways, our community is immensely successful. In other ways, we are struggling. Children are going off-the-derech. They feel removed from the community. There's friction between different segments of the community. Our community continues to grapple with an age-old question: How do we build and create a positive, healthy, successful community for ourselves and for our children?—This remains our most burning question moving forward. And Jewish history, our past, suggests four answers. The first part of this article will discuss two of those answers: environment & attitude.
ENVIRONMENT
When the United States of America was born in 1776, the Jewish community counted around 2000 members. These Jews of Colonial America were generally successful, wealthy, educated. They wanted to fit in, and they did. Their intermarriage rate was as high as 25 percent. While compared to today's intermarriage rates of 50 percent or more, this may seem low, at that time, the intermarriage rate in the rest of the Jewish world was almost zero. Twenty-five percent was astronomical.
Being Jewish in Colonial America was not easy. Many of those who immigrated to America weren't necessarily religious and America had no Jewish infrastructure. There were no major Jewish organizations, no yeshivos, and no rabbinic authority. But some Jews cared about being religious, like a German immigrant named Rebecca Samuels. Rebecca liked America and she did not want to return to Europe. She appreciated the lack of anti-Semitism in America and the unfettered economic opportunities. In many ways, being a Jew in America was much better than being a Jew in Europe. But she acknowledged the difficulties with Jewish life. In the 1790s, she wrote to her parents living back in Hamburg, Germany. She lamented her life in the Jewishly desolate town of Petersburg, Virginia:
Dear parents, I know quite well you will not want me to bring up my children like Gentiles. Here they cannot become anything else. Jewishness is pushed aside here. There are here [in Petersburg, Virginia] ten or twelve Jews, and they are not worthy of being called Jews. We have a shohet [slaughterer of animals and poultry] here who goes to market and buys terefah [nonkosher] meat and then brings it home…"
Rebecca resolved to move her family to Charleston, South Carolina, a "blessed community of three hundred Jews." With 300 Jews, Charleston was a large Jewish community, a place where Rebecca could belong to a real shul and provide her children with a Jewish education.
How will Rebbeca manage to raise Jewishly-committed children? She provides our first answer: ENVIRONMENT. Rebecca Samuels recognized that she was living in a Jewishly desolate area; in an environment that would be difficult to raise committed Jews. Therefore, she found a better one. She moved her family to an area with a stronger Jewish environment.
ATTITUDE
Another Colonial mother, Abigaill Levy Franks, was not as careful with her children's environment. Abigaill Levy Franks along with husband, were pillars of the New York Jewish community, and in high social standing in non-Jewish society. Historians know a lot about her from the letters she wrote to her son living in London. Abigaill lived an observant Jewish life. Her husband was a trustee of Shearith Israel, the first congregation in America. Her children attended Shearith Israel's school. Abigaill kept a kosher home. She observed Shabbos and holidays. She instructed her son, who lived with her brother in London, not to eat anything but bread and butter in his home because she did not trust his kashruth.
But despite her strong connection to her Jewish heritage, Franks wrote very little about Judaism in her letters. She wrote about literature and the political and social goings-on in New York City with great detail. But there were no descriptions of Shabbos or holiday meals, of shul services, or any other ritual practice. When she does mention the Jewish community of New York, she expressed disdain. She wrote about how she doesn't socialize with the other Jewish women in New York saying, "I don't often see any of our ladies but at synagogue for they are a stupid set of people."
The most fascinating part of Abigaill's letters is her reaction to the event of her life that most devastated her. In September 1742, Phila Franks, her beloved daughter, intermarried. Phila married a fellow member of high society, Oliver de Lancey, a Christian. She wrote, "I am now retired from town and would from my self (if it were possible to have some peace of mind) from the severe affliction I am under on the conduct of that unhappy girl…My spirits was for some time so depressed that it was a pain to me to speak or see anyone…I shall never have the peace within I have so happily had hitherto. My house has been my prison ever since." Abigaill vows to never see her daughter again and she never does.
Why did Phila intermarry? Possibly there was no one Jewish who was her social equal. Greenhorns, new immigrants, would not have been compatible and we see how her mother referred to the Jews of New York. She did not consider them to be on her family's social strata. It is possible, even likely, that Phila absorbed her mother's attitude and negativity towards the Jews of New York.
Historians have a hard time understanding Abigaill's strong reaction to Phila's intermarriage. Given that lack of attention to Jewish topics in her letters, historians find her reaction excessive. But we understand the source of Abigiall's sorrow: she didn't succeed in transmitting Jewish values to her children. She thought her daughter would naturally inherit her beliefs. But she didn't, especially in light of implicit messages she was getting from her mother. And that was heartbreaking to her.
Edith B. Gelles, a scholar of Abigaill Levy Franks explains it as follows: "Abigaill took religion for granted…So confident was she about her own Jewish identity, enough so that she felt free to criticize the religion and the people, that she was stunned to discover that her children did not experience the same fundamental loyalty to their lineage."
We learn from Abigaill Levy Franks the second important factor: Attitude. Our children absorb our attitude. If we are positive towards Orthodoxy, towards our community and its leaders, towards other Jews, our children will be positive as well. If we have a negative attitude however, if we disparage or poke fun at our shuls, our schools, at other Jews, our children will absorb that as well.
How does this relate to the Orthodox community today?
Colonial Jews were dealing with the same fundamental questions we deal with today. How do we raise our children to care about Judaism, about frumkeit? How do we take part in the best that American culture has to offer, while keeping out the negative aspects? As in Colonial times, it's a challenge. We too live in a society that is kind and welcoming to us. We too struggle with how much to fit into to America and how much to differentiate ourselves as Jews. We too wonder whether we are accurately and effectively transmitting our Jewish values to our children.
Today, there is no shortage of strong Jewish communities. We can find cities with shuls and schools that are positive environments for us and our children. But even in those communities, we are not isolated. We, and our children, are also living in the greater American community. Many Orthodox Jews send their children to extra-curricular and summer experiences that are not entirely Orthodox. It is certainly important to educate our children on how to live successfully in a non-Jewish world and interact with non-frum people. This can be an incredible opportunity for Kiddush Hashem. But is even more important to teach our children to understand that their primary identity is Jewish and their primary environment is their frum community.
In educating children, attitude is everything. For example, from a very young age, we need to educate children that as frum Jews we are different and we need to constantly be drawing healthy boundaries. But the tendency in the frum community to tell children that all "goyim" are bad people or stupid, to use that as the explanation for behavior (of Jews and non-Jews) we don't condone, is a negative approach and it is not emes. It leads our children to grow up sounding unintelligent. The term "rasha" certainly has its place – reserve it for the people who deserve it (unfortunately, today there are many). When we simply dismiss the secular world with pejoratives, we miss the opportunity to teach about the positive of the Jewish world.
Instead, emphasize that non-Jews or non-frum Jews are "people who didn't get the gift of Shabbos like we did," or "people who aren't fortunate enough to go to a Jewish school and learn Torah," terms that stress the positive of being frum. Teach the need to set boundaries in order to preserve the specialness of our community, and protect the Torah which we are so lucky to have, not out of arbitrary restrictiveness. This is an opportunity to promote a positive attitude while shaping our environment.
Globally, the focus on Jewish life needs to be positive. In talking to children, focus on why we love to be Jewish, rather than complaining about the perceived negatives. If all your children hear about Shabbos is how annoying it is that you can't check your phone and how long the rabbi's drasha was, it is unlikely that they will develop a love for Shabbos. Shvertz azayan Yid, it's hard to be a Jew, is hardly a selling point for the Internet generation. Focus instead on how Shabbos is the day that parents spend extra time with the kids, when the whole family gathers together around the Shabbos table, when everyone in the family can unplug and enjoy each other's company. We don't educate on the restrictions of Shabbos until a child reaches gil chinuch, but it is never too early to stress that on Shabbos we get extra dessert, more playtime, special clothes, etc.
Children learn from their parents' attitudes, even when they're not actively teaching. For example, as fun as celebrity gossip can be, we need to refrain from giving the impression that actors or athletes are our heroes and that we wish we could live the Hollywood lifestyle. Because our children will absorb that. If along with adulating the non-frum world, one disparages frum Jews, that is the worst combination for children. We know this from Phila Franks, who absorbed her mother's emphasis on New York high society and disdain for the frum. The world is a complicated and confusing place and we need to avoid giving our children mixed messages. We have to remind ourselves how lucky we are to be frum, that being frum is joyful and rewarding, that Torah values are what we value – and then constantly remind our children as well. Most importantly, we need to live the example we want to set for our children.
The lives of Colonial Jews illustrate the challenges of the American Orthodox community and what happens when parents do not successfully transmit their values and ideals to their children. That same problem repeated itself in late 19th and early 20th century Europe and America, when the Orthodox community found itself losing its youth in shocking numbers. In the second part of this article, we will learn about two twentieth century figures who provide the third and fourth answers to the question of how to create a positive Jewish community for tomorrow.
Dr. Leslie Ginsparg Klein is the Academic Dean of Maalot Baltimore. She previously taught at Touro College, Hebrew Theological College, Gratz College and has lectured internationally. She holds a Ph.D. in Education and Jewish Studies from New York University
———————————————–
1. For the life of Rebecca Samuels, see the Jewish Women's Archive (JWA.org); for Abigaill Levy Franks, see The Letters of Abigaill Levy Franks, 1733-1748 by Edith B. Gelles and JWA. The section on Colonial women owes an intellectual debt to the work of Laura Shaw Frank.