A Plaintive Cry (Or Two) For Understanding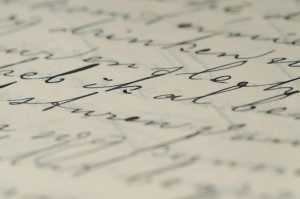 by Moshe Shoshan
Over the past few years I have been conducting an on again, off again conversation with Rabbi Yitzchok Adlerstein via e-mail. My main purpose in conducting this dialog has been to come to a better understanding as to why even in moderate charedi forums such as Cross-Currents, there have been exceedingly few direct, strongly worded condemnations of the extreme, violent behaviour and rhetoric directed against the State of Israel, its government and Army as well as the Religious Zionist population. I refer not only to actions and words emanating from members of the more extreme communities affiliated with the Eidah Charedis, but also more mainstream charedi groups whose rhetoric and behaviour has become increasing strident and offensive to non-charedim.
To give but one example, last year, Chaim Walder, perhaps the most beloved religious children's author in Israel, wrote an editorial the Hebrew Yated Ne'eman, the official organ of R. Steinman's faction of the Yahadut ha-Torah political party. Walder's column unequivocally and unapologetically compared Yair Lapid to Adolph Hitler yemach shemo ve-zichro. Rabbi Adlerstein and numerous other chareidim with who I am in contact agreed with me that such language is abhorrent, but no public condemnation or criticism was forthcoming. Over the course of my conversations with Rabbi Adlerstein, I have learned about the social, political and ideological factors that make publicly speaking out against other charedim and especially their leadership very difficult in the charedi world. Ultimately though I find the explanations most unsatisfactory and like most Religious Zionists in my circles, I have become increasingly alienated from and disillusioned with charedi world. This is especially true here in Beit Shemesh, where a municipal election which we saw as being about fair and honest municipal governance for all citizens, was turned by the charedi leadership at the highest levels into a vicious holy war against non-chareidim in which all who opposed the charedi candidate were portrayed as rishaim and mechalelei shem shamayim (in the words of one respected figure in the charedi community ) and Nazis who allegedly sought to bring among other things, public chillul Shabbos to Beit Shemesh's charedi neighborhoods.
I was therefore most gratified when R. Adlerstein agreed to publish the following courageous Facebook post by a charedi women from Petach Tikva named Esti Shushan. (She is a charedi mother of four from Petach Tikva and a graduate of the Wolf Beis Yaakov Seminary in Benei Brak. She works as an independent media professional and as a social activist in the charedi community.)
The background to the post is as follows: At the end of last month, an IDF officer in uniform, on leave from combat in Gaza, entered a shul in Ramat Beit Shemesh with his two young sons, to daven maariv. They were almost immediately expelled by a group of kizonim (radical charedim) who proceeded to surround them outside the shul preventing them from entering their car and then smashing its windshield. Fortunately someone hearing the noise thought it was a terrorist attack and called the police, who soon arrived to rescue the soldier and his children. A few weeks before, a solider was attacked in broad daylight by a mob on a main street in Ramat Beit Shemesh. There were many bystanders but only a religious Zionist women who happened to be in the neighborhood came to the soldier's defense.
Incidents like these have been occurring periodically in charedi neighborhoods in Israel over the past year or so. The IDF takes the matter so seriously that it has given soldiers who live in Beit Shemesh and a few other charedi areas permission to change in and out of their civilian clothes while still on base so that they do not have to appear in uniform in their neighborhoods.
To the best of my knowledge, until this most recent incident not a single leading Ashkenazi charedi Rabbi or spokesman has stood up to condemn this treasonous behavior. Indeed, while covering an earlier incident in Benei Brak, the respected Israeli journalist Razi Barkai reported on his radio show that his staff had contacted all of the many charedi public figures who appear frequently on his show to articulate the positions of the charedi community and their Gedolim. But, with the exception of Aryeh Deri, they all refused to comment on the attack against the soldier. Following this most recent attack, Yaakov Litzman, a senior Knesset member from the Yahdut ha-Torah party, at long last issued a perfunctory condemnation of the attack to a local non-charedi newspaper.
It think that the essay that follows represents an important challenge to the chareidi community and its leadership to re-evaluate their attitudes and behavior towards the Army and non-charedi Israeli society in general. While I don't endorse all of its rhetoric, I think that it is important to hear out this impassioned voice from within the Israeli charedi community, which is one of a few signs in recent weeks of efforts by some charedim to counter the extreme anti-IDF and anti-Zionist rhetoric that have dominated Israeli charedi public discourse in recent years. I hope that it resonates with many of you and emboldens more people to speak out publicly, despite the heavy price that individuals in the chareidi world often pay for publicly questioning the communal leadership.
Below is my translation followed by the original Hebrew, reproduced with permission of the author.
A Facebook post by Esti Shushan:
Before the "politically correct" rub it in our faces, I have decided that there are some things that need to be heard and written. Yes, war, quiet, shooting. Time to gather in silence, wrap oneself in a veil of discomfort and click one's tongue, tut-tut. But this is precisely the appropriate time for profound cheshbon nefesh, because when the tanks and artillery return to storage we tend to forget a little, to push off and to avoid [these issues] about which in recent days we have been reminded. Precisely at the time that we try to clear our consciences with the bottle of Mint Crystal (a cheap soft drink) and packages of candy that we sent to solders at the front. Precisely now when we feel a pressing need to prove that we are carrying our share of the burden [of national security]. Without even waiting a little bit, the local mujahidin of Beit Shemesh have attacked a soldier while davening maariv in a local synagogue. So say it's "Beit Shemesh", "Extremists," "rotten apples" (asabim raim- literaly, "bad weeds")… We are not like them, we are OK, we even pray for the solders and occasionally consider saying a mishbeirach for them. So they begin to condemn. Aryeh Deri threatens to cut off (?) the hands of the attackers. Litzman expresses his horror to the media not in response to the act itself but to the destructive results it could have for the shelomei emunei yisrael (i.e. charedim). Their good image may be harmed. And I ask, where were you when this all started? Where were you when the previous times incidents like this occurred?

Listen well my chareidi brothers. Not the "Zebras" (a reference to extreme Chasidic sects like Toldos Aharon, who wear striped coats), not the Satmars, not the Neturei Karta. We the lovable, harmless charedim. Seeds of calamity were planted deep in the ground by the forgiving wink given to the disgusting chardakim campaign, (chardakim is a term widely used to denigrate charedim who serve in the IDF. It roughly translates to "charedi germs" or "charedi bacteria") that no one from the charedi leadership or media bothers to denounce, certainly not with the ferocity with which they denounced the "draft decrees" (legislation to induct more charedim into the army) or the impure I-Phones. I know that when something bothers us we know how to scream. [We know] what it is to scream, to shriek at something. And as if in this atmosphere of incitement, reminiscent of Der Sturmer, with its brutally critical articles and venomous columns were not enough, but a few months ago you brought us the "Protest of the Million" (against the draft laws). There you brought out great flocks of sin-fearing Jews to shout in public "army of apostasy" (tzeva ha-shmad ) and to declare in a loud and protesting voice that we will have no part in it [the Army].

Due to marketing considerations known only to you, you called it a "prayer assembly." But the signs you held up expressed everything you think about the Zionist army. Yes that same army of apostasy, which includes those sinners (porkei ol) that you denigrate, which some of our charedi brothers have joined despite the threats and insults from you that they have endured. They now all stand united to protect your homes and die for you. They are dying and dying. Not sitting with a cup of coffee and a gemara, dying! Being moser nefesh in the literal sense of the word.

But it is so convenient to blame the extremists. To say "our hands did not spill this blood, what do we have to do with this craziness?" The charedi mainstream, its leadership, its askonim, its superficial and irresponsible media, they are the ones who laid the ground for attacks against the soldiers who protect your shtetl, your shtreiml and that which is or is not under it.
You have learned the hard way that in the Middle East an army is a necessity like pickles with kugel. You understand, even if you won't admit it, that it's impossible to defend our borders just through Torah study. It didn't work in the days of King David and the Philistines, according to which model exactly will it work today?

Deep down you know that your prayers may clear your conscience for your inaction and opposition when your brothers go to war, but prayers alone will not succeed in blowing up a single tunnel or in eliminating a single gang of murderous terrorists. From a sober and realistic perspective, Torah and prayer are indeed the life-breath of our nation, but just like they will never take the place of government welfare payments, they will never replace the need for the physical guarding of our security, a mission fulfilled by the Zionist Army of Apostasy.

רגע לפני שהפוליטיקלי קורקט מיירט לנו את הפרצוף, החלטתי שיש דברים שצריכים להישמע ולהיכתב.

כן, מלחמה, שקט, יורים. זמן להתכנס בשתיקה, לעטות דוק של מועקה ולצקצק בשפתיים.
אבל זה בדיוק הזמן הנכון לחשבון נפש נוקב, כי כשהטנקים והתותחים חוזרים לניילון, אנו נוטים קצת לשכוח להדחיק, להתעלם.

ובימים האחרונים קיבלנו תזכורת.
בדיוק בזמן בו אנו מנסים לנקות את המצפון עם בקבוקי קריסטל מנטה וחבילות ממתקים שאנחנו שולחים לחיילים בחזית.
בדיוק עכשיו כשאנו מרגישים צורך נואש להוכיח שוויון בנטל. אפילו בלי לחכות קצת- המוג'הידין המקומי של בית שמש, תוקפים חייל במדים שהתפלל ערבית בתוך בית כנסת.
אז תגידו בית שמש, תגידו, קיצוניים, עשבים שוטים… אנחנו לא מהם, אנחנו באמת בסדר, אפילו מתפללים על החיילים ושוקלים מידי פעם לעשות להם מישביירך…
אז מתחילים לגנות. אריה דרעי מאיים לגדוע (?) את ידי התוקפים, ליצמן מתחלחל תקשורתית לא מעצם המעשה, אלא מתוצאותיו ההרסניות לשלומי אמוני ישראל. שמא תדמיתם המהוגנת תיפגע. ואני שואלת איפה הייתם כשהכל התחיל? איפה הייתם בפעמים הקודמות כשזה קרה?

תשמעו טוב אחי החרדים. לא הזברות, לא הסאטמר'ס ולא נטורי קרתא. אנחנו החרדים החביבים הבלתי מזיקים. זרעי הפורענות נטמנו עמוק באדמה בקריצה הסלחנית מול קמפיין החרד"קים המתועב, שאיש מההנהגה או מהתקשורת החרדית לא טרח להוקיע, לפחות באותה עוצמה בה הוקעו "גזרות הגיוס" או האייפונים הטמאים. אני יודעת שכשמשהו מפריע לנו, אנחנו יודעים לצעוק. מה זה לצעוק, לצרוח את זה.
וכאילו לא היה די באיוריי ההסתה השטרימרים המובהקים, במאמרים המתלהמים ובטורים הפוגעניים. הבאתם לנו את הפגנת המיליון חסרת התכלית, רק לפני חודשים ספורים. בה הוצאתם עדרים שלמים של יהודים יראי חטא לצעוק בחוץ "צבא השמד" ולהכריז בקול רם ומתריס שאין חלקכם עימו.
מטעמים שיווקיים השמורים עימכם קראתם לה "עצרת תפילה". אבל השלטים שהחזקתם סיפרו את כל מה שאתם חושבים על הצבא הציוני.

כן, אותו צבא שמד, המכיל את פורקי העול שבזתם להם, שבו גם כמה מאחינו החרדים שהצטרפו אליו למרות האיומים וההשפלות שספגו מכם. והם יחד ניצבים עכשיו להגן לכם על הבית וממיתים עצמם עבורכם. ממיתים ממיתים. לא יושבים במזגן עם קפה וגמרא. מ מ י ת י ם ! מוסרים נפש פשוטו כמשמעו.

אבל כמה נוח להאשים את הקיצוניים, לומר "ידינו לא שפכו את הדם, מה לנו ולטירוף".
המיינסטרים החרדי, על הנהגתו, על עסקניו, על כלי התקשורת הרדודים וחסרי האחריות שלו, הוא אשר הכשיר את השטח לתקיפת חיילים ששומרים לכם על השטייטעל, על השטריימל וגם על מה שיש או אין מתחתיו.

אתם לומדים בדרך הקשה שצבא במזרח התיכון זה חובה כמעט כמו מלפפון חמוץ עם קוגל. אתם מבינים, גם אם לא מודים בזה, שאי אפשר להגן על גבולות עם לימוד תורה בלבד. זה לא עבד בימי דוד המלך והפלישתים, לפי איזה מודל בדיוק זה יעבוד היום?
ועמוק בפנים אתם גם יודעים שהתפילות אולי מצליחות לנקות לכם את המצפון על חוסר המעש והעמידה מנגד, כשאחיכם יוצאים למלחמה, אבל לא מצליחות לפוצץ מנהרה אחת או לחסל חוליית מחבלים רצחנית.

תורה ותפילה בראייה אמיתית ומפוכחת הם באמת נשמת האומה, אך כמו שאינם יכולים להחליף את קיומם של קיצבאות, הם לא יחליפו לעולם את הצורך בשמירה פיזית על בטחוננו, משימה אותה ממלא צבא השמד הציוני.
Dr. Moshe Shoshan teaches midrash and aggada at Bar-Ilan and Hebrew Unviersity. Much of his work, including his book, Stories of the Law (Oxford University Press, 2012) focuses on the nature, function and limitations of Rabbinic authority in classical Jewish sources. He lives in Beit Shemesh, with his wife and children.