Modern Orthodoxy Can Do Better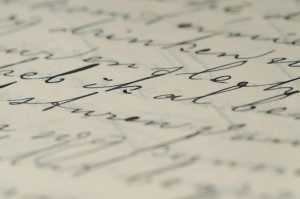 As the demographic ground beneath the feet of American Jews continues to shift, old denominational definitions and self-understandings change as well. Dr. Baruch Brody offers a fresh approach to demarcating Modern Orthodoxy's territory in the current issue of Hakira (Volume 17; Summer 2014). While his essay is a fascinating read that shows much thought and passion, it is a disappointment to those of us who want to see Modern Orthodoxy (MO) succeed, whether we fully identify with that community or not.
Future historians may very well divide American Jewish time into two eras: BP and AP, or Before Pew and After Pew. At least so it seems for some of us in the Orthodox world, who had long been making claims about where we were all going that were roundly ignored or rejected – till Pew. During the decades of the Orthodox renaissance after the Holocaust, we argued that time was on our side. Orthodoxy may have been treated condescendingly as the benighted step-child of the real Jews, but we knew better. All forms of Judaism not based on halachic commitment would prove unsustainable, we predicted, while Orthodoxy would grow and flourish. After Pew, more people are at least examining that possibility, if not begrudgingly conceding it, especially faced with the stunning (to them) evidence that Orthodoxy was already the largest denomination for younger Jews.
The demise of the Conservative movement was acknowledged by many insiders after Pew. (Interestingly, some who eulogized the denomination found solace in their finding that its kernel ideas had taken up residence elsewhere. Old Conservatism was not really dead. It had been reincarnated in Open Orthodoxy – an idea not unfamiliar to readers of Cross-Currents.)
Many factors contributed to the decline and fall of Conservatism was. Lack of a clear mission statement and definition surely contributed.
In 1988, a consortium of Conservative groups released Emet Ve-Emunah, a modest pamphlet that was supposed to finally tell everyone what Conservative Jews believed and practiced. The foreword admitted that "our avoidance of self-definition has resulted in a lack of self-confidence on the part of Conservative Jews, who are unable to tell others, let alone themselves, what Conservative Judaism stands for." Despite that realization, Emet Ve-Emunah only added to the confusion, as every issue it touched on read something like, "Some of us believe…while others believe…and still others take a different point of view."
Without referring to the Conservative essay, Dr. Brody sees a similar problem with contemporary MO:
When one looks at proposed definitions of this movement, they seem to be most unsatisfactory. Some definitions (e.g. they are Orthodox Jews who are less observant), are just insulting as a definition, even if often true in practice. Other definitions (e.g. Modern Orthodox Jews are those who are active in the secular modern world) neither distinguish the MO from many haredi Orthodox Jews who are equally active….This lack of a good definition may simply reflect the indifference to ideology among many Modern Orthodox Jews. My impression is that many have adopted MO as a comfortable way of living….But can you transmit to a future generation a desire to be part of a movement when you can't even tell them what the movement stands for? I cannot prove this but I supect that the much discussed drift to the right in Orthodoxy…results from a lack of understanding of what MO is.
Brody sets out to help us understand. Armed with serious credentials in philosophy as well as medicine, he offers a bold, new definition that is simple, and elegant, and stands up to the criticism to which he subjects it. The Modern Orthodox Jew, says Dr. Brody, is one who also accepts pro tanto the values and teachings of modernity. (He immediately addresses the concerns of those of us who are Latin-challenged, by telling us in a footnote that a pro tanto belief is one that may be overridden by other stronger considerations. This is a crucial point for Brody, as he is certainly not willing to allow the values of modernity to trump clear halacha, and similarly uneasy when those values collide with other forms of traditional thinking. He spends considerable space in the essay offering different strategies of dealing with such conflicts.)
Dr. Brody then takes us on a tour of Western thought since the Renaissance, and culls twelve values that he takes as achievements of modernity that MO should embrace. Briefly, they are: 1) the value of human worth and dignity, and of human individuality; 2) the value of beauty for its own sake; 3) the value of individual conscience in interpreting G-d's law; 4) the value of toleration (? respect) of diversity; 5) the value of inquiry even into long-established truths; 6) the tentative acceptance of the results of scientific inquiry as true; 7) the value of reason; 8) the belief in cumulative human progress; 9) the rule of law, derived from the consent of the governed that binds all citizens equally; 10) the principle of fundamental human rights held equally by all; 11) the values of liberty, equality and fraternity; 12) the importance of nationality.
Brody fleshes out each of these values, and why MO should look kindly upon each one. I could imagine that this list might some day become the Brody Test of progressive thinking, scoring people on a scale of zero to twelve. (I find some truth in most of the values, while emphatically rejecting only one. Dr. Brody amplifies item #3 with these words: "Modern Orthodox Jews should consult sacred texts to find answers to their questions. To the extent that they feel the need, they should consult the experts on the texts….The common strategy of adopting a single expert authority as one's authority and following their views in all cases seems to me to be an abdication of individual responsibility." To me it seems that failure to recognize the need to submit to those who are greater talmidei chachamim runs afoul of many passages in Shas and poskim.)
I will leave to others the task of weighing and analyzing each of the values, and content myself with one, overarching objection. Brody's embrace of modernity is conclusory. He offers no reason to accept those values other than that they have become accepted by a host of people over the last centuries. Dr. Brody may feel in his bones that the values of modernity are positive and ennobling. But is that feeling a sufficient basis for a Torah movement? Why these values? How many other values in human civilization have come and gone? Accepting this list is inherently self-referential, particularly to values 3, 7, and 8. In other words, without accepting some of those values a priori, there is nothing to recommend the list – other than personal preference. We should want, I would think, evidence from within the corpus of Torah literature that these values would be important to a Torah Jew had Western civilization never gotten around to thinking of them.
Perhaps a better way of putting it is that most of us have become accustomed (and that is a good thing!) to wanting firm evidence that a Torah value emanates from Torah itself, rather than from elsewhere.
That includes some of the figures often pointed to as forerunners and architects of MO.
Rav Samson Raphael Hirsch summed up much of his methodology in explaining mitzvos in the phrase Judaism "aus sich selber heraus," a Judaism that emerges inexorably from its own sources. He insisted on accepting only such explanations that grew organically from the entire corpus of halacha, including (and in this he took exception to the Rambam in the Moreh) its details. He also famously wrote that קבעת עתים לתורה should be understood as, "Did you set the values of the time to the Torah, or did you make the Torah fit into the times?" Applied to our question, this would translate as "Did you make your modern values submit to the scrutiny and limitation of the Torah, or did you insist that the Torah conform to your modern values?"
Rav Kook in several places (e.g. Olat Rayah, pg.287 s.v. matzah) stresses that the development of the Jewish people must take place in a cultural vacuum, determined only by its predilection for divinity, without the admixture of any foreign component.
It might very well be that Dr Brody or others can support some of the values on his list with compelling Torah arguments. That is not, however, the tack that he takes in this essay. Pew should have convinced us of the staying-power of Judaism that is seen by its adherents as authentic, and not just the dressing up of a contemporary zeitgeist in biblical or rabbinic language. Without making the case of inherent Torah support for his list of values, Dr. Brody's MO will not appeal to young people as any more authentic than a dozen other failed experiments with "Torah and X."
The apparent demise of older definitions of MO is telling. Not so long ago, for example, many people defined MO as, in principle, no different from Orthodoxy to its right, save in two regards. MO embraced the State of Israel unambiguously, and celebrated a certain amount of secular acculturation. I am not sure when and why those definitions ceased to be accurate and relevant. It seems to me that Brody is intent in coming up with a definition that quite clearly displays the difference between MO and haredi Judaism, something he insists upon in several places in the essay. (Reasonable people can disagree about his contrast of his Modern Orthodox values and their purported rejection by haredim. I believe that he seriously overstates the contrast.) The old definitions don't yield that contrast anymore, because too many on the right of the Modern Orthodoxy world act and think similarly to those on the haredi left. (Or, if an old thesis of mine is correct, a new middle is opening up that is inviting to both of those groups. In fact, Jack Wertheimer offers a similar analysis in an August essay in Mosaic. It would thus be more accurate to see the so-called "slide to the right" as a matter less of massive defections to the haredi camp than of a shift within Modern Orthodoxy, led in this instance by those inclined to adopt aspects of haredi life while remaining nominally Modern Orthodox.
Modern Orthodoxy has a proud past, and deserves an honorable place in the future. It offers a place of refuge for those for whom some of the extremes of haredi Orthodoxy are inappropriate. Dr. Brody's definition – as it currently stands – will not be able to deliver a position of consistency and importance.