Responses to the Shidduch Proposal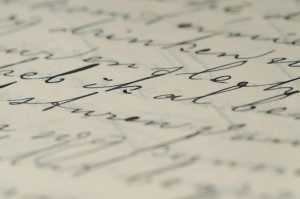 Besides abandoning CC for two weeks while running the Tikvah Program for Yeshiva Men (reaction coming later) and a few days of decompression at Mammoth, I waited to see if readers of Mishpacha would pick up on the flaws I spotted in the original piece. They didn't – at least the ones that the magazine agreed to publish. So here are my own quibbles:
1) No one is to blame, but the accolades to Shlomo Yehuda Rechnitz understated just how much good he does. It could be that Angelenos, closer to the action, have a better understanding of just how generous he is, how hard he (and his wife) try to help other Jews, and how unassuming he is in the terrific work he does. Readers should know that the description in Mishpacha was not exaggerated.
2) I think that the proposed solution runs the risk of ameliorating one crisis by adding to a different one – one that Mishpacha is less likely to write about. As it is, those encouraged to defer even thinking about parnasah plans during their years of learning often wake up to the cruel realization that they have positioned themselves out of range to do anything in life that is suitable to their personalities and interests. By the time they begin to explore parnasah, the education many need is beyond achieving, because it requires time and money, and they have several children to support. This has led to desperation, friction with spouses, and general unhappiness for too many people waking up to realize that they just cannot make ends meet.
If yeshiva men marry at younger ages as proposed, they will likely have even larger families by the time they consider employment, and even fewer of them will have the flexibility to seek academic or vocational training while someone else is supporting the family. More of them will be trapped as permanently undereducated and underemployed.
I have my doubts about the marriage readiness of twenty-year old men, but even if I can be pleasantly surprised, I can't see how it can work without allowing and encouraging them to at least think of hatching a game plan for future employment, and understanding what will be necessary to enter the market.