Here We Go Again… (Yes, Yibaneh Ha-Mikdash)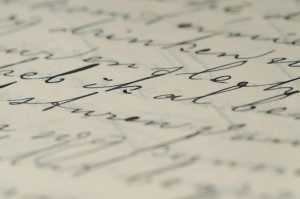 It felt so good to write about different, constructive topics for a while: Chanukah, hashkafah, and a planned article on the Torah's view of police conduct. It was refreshing. This, plus some new divrei Torah and several halachic articles in other venues, provided a welcome break from previous discussion about concerns within Orthodoxy.
It was thus with shock and regret that I read Rabbi Dr. Shmuly Yanklowitz' new article, Please, God, Help me to understand why we must pray for a third Temple! It is not that I was so shocked by the article's content, as Rabbi Yanklowitz has already published plenty of material that does not square with Orthodox thought and practice. The shock, rather, was due to the fact that someone who identifies as an Orthodox rabbi and who has exposed himself to harsh criticism for his previous controversial writings would again, without inhibition, publicly pen something so at odds with Torah theology.
The centrality in Judaism of the Beis Ha-Mikdash, perpetuating the role of the Mishkan as the locus of perceptible and palpably-sensed Hashra'as Ha-Shechinah (Manifestation of the Divine Presence), cannot be overstated. The notion of Hashem residing in our midst, as it were, and our ability to come close to Him in entreaty and sacrifice, are among the most fundamental elements of our theology. Sacrifice on Har Ha-Moriyah (Mount Moriah), where the Beis Ha-Mikdash is stationed, goes back to Adam Ha-Rishon (Adam, the first human), and communing with our Creator at that site, and offering of ourselves to Him as symbolically reflected through korbonos (sacrifices), is at the core of our tradition of Avodas Hashem (Divine Service). To reject these concepts is to reject the most intrinsic components of Judaism and the Jewish approach to communing with God.
Here is my response to Rabbi Yanklowitz' new article. Let's hope that there will eventually no longer be cause for more such responses.