How to Win the War, One Person at a Time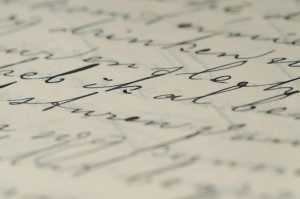 Kiddush Hashem begets kiddush Hashem. High up on my list of those who create Kiddush Hashem regularly and systematically is Jewish World Review. This site, sustained by the mesiras nefesh of Binyomin Jolkovsky, bundles together dozens of the most important right-leaning commentators, so that those with conservative leanings can read all their favorites under one digital roof. Included in the bundle, however, are quality pieces on Jewish life and thought, so that tens of thousands of non-affiliated Jews and non-Jews regularly receive a dose of material that puts Torah in a good light. JWR has been the starting point of the journey back for many a non-affiliated Jew.
JWR receives a large volume of comments, questions, and often just notes of appreciation, like this one, which speaks for itself:
I'm not Jewish.

A bit of history.

When I was a seven year old, my family emigrated from England to Vancouver, Canada. My Mother then got a job in a fashion store in the local Kerrisdale Boulevard owned by a couple, the Marcus's. Having never met a Jew before what to expect? I'll tell you. They treated her like a queen, bought my brother and myself gifts at Christmas and birthdays and by those actions brought kindness and a welcome to our totally strange new home.

Next? Back in Britain by now, my first job as a gauche young man at a Jewish owned advertising agency. Again the full mile of help, encouragement and the against the odds chance of getting the job in the first place. It was a springboard to greater things and a wonderful career. Without them it would never have happened and for that I am eternally grateful.

Then in 1967 I watched television as a dashing Moshe Dayan conducted an amazingly brave defence of the still youthful state against an unprincipled and aggressive coalition of Arabs. Vastly outnumbered he and his Army won the day. I certainly knew whose side I was on.

That was the foundation. I have never forgotten. As a consequence I now post as many pieces of comment in defence of Israel, have read many books on Islam and it's history and thus am acquainted with the stark division of rights and wrongs infecting the globe, post 9/11.

In the hearts of good men an offered goodness never leaves. The memory may sometimes be subliminal yet out it pops at the most unexpected of times.

Despite Obama and his new Middle Eastern buddies (he wishes!) Israel must carry on as a beacon. it was created after the most harrowing of circumstances and if Jews could survive that ultimate horror they can survive anything.

I hope that my little missive appears not too over sentimental, or heaven forbid, patronising. Israel has many friends amongst non Jews who watch and worry as events often collide with truth, honesty and most of all universal rightness which I believe does exist.

The State is entering troubled times and a pro Islam US President does not help.

Rise above it. Show the world the love shown to me all those years ago but do not be fooled by imposters.

Keep up the good work. We're with you.