When Waging War is Pursuing Peace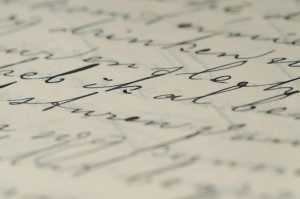 As Pinchas taught us, sometimes an act of violence promotes peace.
At the end of last week's Torah reading, we are told that one of the leaders of the Tribes of Israel engaged in an immoral act, deliberately violating the Commandments. He did it brazenly, "in your face," challenging Moshe and all of the Children of Israel. Everyone was crying, but Pinchas knew what he had to do: pick up a spear. And how did G-d respond? Per this week's reading, He bestowed upon Pinchas His Covenant of Peace.
We have no prophets today, but neither are any necessary to understand that there is no evil in killing barbarians bent upon killing you.
To those offended by my use of the term barbarians, I offer no apology. These are not civilized human beings with the same values as you and me. People who target women and children, hospitals and kindergartens, are barbarians. People who loudly proclaim that they "celebrate death," are barbarians. People who bring their own children into buildings after a phone call from the IDF warning them that the building is about to be destroyed, are barbarians.
It is clear that Israel is making a maximum effort to minimize civilian casualties. When the barbarians have their families gather on top of the roof of the building, the IDF changes its mind and doesn't destroy it. When the barbarians launch a missile next to a residential or office building, the IDF waits until it can target the precise spot. Multiple times they have targeted the vehicles driven by leaders of Hamas and Islamic Jihad, waiting until no pedestrians were nearby. They have even destroyed entire buildings while barely damaging nearby residences.
So we pray for the safety of the soldiers. We pray for the safety of every civilian, on either side. And when Hamas decides to abandon the path of terrorism and join civilization, no one should try to kill them. But in the meantime, terrorism must be stopped.
As someone put it previously, "if Hamas laid down its weapons, there would be no war; if the IDF laid down its weapons, there would be no Israel." And in their effort to protect lives, the IDF is going to kill terrorists. There will be "Palestinian casualties," the majority of whom, according to all accounts, were active terrorists and others warned to leave buildings that served as operations centers or storage locations for missiles, and came inside instead. Sometimes the pursuit of peace requires waging war, and our regret at casualties must be tempered by the knowledge that the IDF is pursuing peace, not war.