Some Jewish Thoughts on Understanding Hobby Lobby: Religious Freedom Did Not Really Win or Lose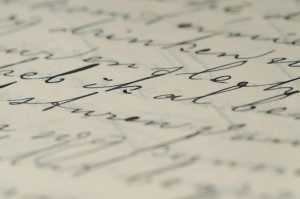 by Michael Broyde
Introduction
The Supreme Court has spoken again on the place of religion: last week the Supreme Court decided (5-4) that closely held private corporations as well as individuals are not bound by the administrative rules of the Department of Health and Human Services [HHS] that mandate contraception be provided as part of one's Employer's insurance plan. Furthermore, the Court did not mandate this result on any constitutional grounds, but purely based on the Religious Freedoms Restoration Act and its progeny. In essence, the Supreme Court held that the administrative regulations proposed by HHS violate a prior act of Congress. Although the Court does not say so explicitly, it is fairly clear that not a single justice (and certainly not five) would have any difficulty reaching a different decision if Congress were to change the laws protecting religious freedom.
Understanding the Historical Path of the Law here is Important.
This decision is yet another in a long line of religion cases that has left our law and jurisprudence somewhat confused. Here is a brief review that might help us understand. The First Amendment to the Constitution tells us simply that "Congress shall make no law respecting an establishment of religion, or prohibiting the free exercise thereof" and this has been understood for decades as protecting two somewhat competing values: the right of every person to worship as they see fit and the duty of the government not to privilege one faith over another. (Although there was a time when this was understood as limited to the Federal government, for many decades now the First Amendment applies to all the branches of government: Federal, State and local).
Over the decades, based on these principles, the Supreme Court has ruled that government cannot establish religious rituals as part of our government conduct unless they are open to all faiths, allow displays on government properties that are particular to one faith, or otherwise allow one faith to either be, or even appear to be, the established church. Furthermore, starting in the 1970's the Supreme Court prohibited excessive entanglement of government and religion in a famous case called Lemon v. Kurtzman, creating greater separation between church and state.
But, in 1990 in Employment Division v. Smith the highest Court held that the government need not exempt people acting based on their religious beliefs from generally applicable laws, so long (as the court made clear in a follow up case of Church of Lukumi Babalu Aye v. City of Hialeah) as the law was passed without any anti-religious animus. So, even if your religion mandated ingesting peyote, it was still a crime and cannot be done. This was a very important case and its impact cannot be understated.
Congress responded to Smith by passing the Religious Freedom Restoration Act (RFRA) in 1993 mitigated Smith by directing that even when laws are neutral to religion, if they are a substantial burden to religious practice, they shall only apply to those religious practices when both (1) it is in furtherance of a compelling governmental interest; and (2) forcing all to act is the least restrictive means of furthering that compelling governmental interest. The Supreme Court struck down parts of RFRA in City of Boerne v. Flores, and the act was repassed in modified form by Congress under the name Religious Land Use and Institutionalized Persons Act of 2000 (RLUIPA) which repeated the basic test of RFRA in a smaller subset of cases – but still binding on Administrative regulations of the Federal government.
Furthermore, the court has made it clear in Hosanna-Tabor Evangelical Lutheran Church and School v. Equal Employment Opportunity Commission that some generally applicable laws that prohibit (for example) discrimination cannot be applicable to churches themselves, as the government has no authority to regulate core religious functions of those who are ministers (or priests or rabbis or imams) or why they are hired or fired and how they function.. Religious Corporations could not be tightly regulated by the government and could not be compelled to provide birth control if their faith opposed such. Hosanna-Tabor was a very large expansion of religious freedom for religious institutions in that it exempted them from generally applicable laws, carving out an apparent exception to Smith.
Hobby Lobby's majority opinion focused on a very narrow problem: ObamaCare put forward Department of Health and Human Services administrative regulations (which are not part of the law itself) that mandated the distribution of some forms of birth control that some privately held corporations found offensive to their religious values. Do this HHS regulations trump the rights of these for profit companies under RFRA or RLUIPA? Or maybe as HHS claimed, for profit corporations are not covered by RFRA or RLUIPA? (The Court had already indicated that religious corporations (like a church) were exempt from these provisions, and the Administration proposed a work around which might or might not be constitutional: but that is for another discussion.)
In Hobby Lobby, by a vote of 5 to 4, the Supreme Court ruled that HHS regulations must comply with RFRA or RLUIPA and that both of these statutes apply not only to individuals but to privately held for profit corporations. The Court then found that these regulations were not the least restrictive means of furthering that compelling governmental interest and then struck the administrative regulations down as being in conflict with an Act of Congress.
Why is this Case Is Not As Important A Victory to Our Community As We Might Like
Hobby Lobby will, I suspect, not turn out to be as important a case to the Orthodox Jewish community as we might think, and may not turn out to be an important case at all. It is not an important case to those who are loyal to Jewish law because unlike the evangelical community, we have elaborate doctrines that do not compel us to always separate from sin those who want to sin. Without elaborating on the complex details of the sugya, halacha makes many distinctions. We have greater responsibility to keep Jews from sinning than non-Jews, and we sometimes draw distinctions between intentional and unintentional sinners. We look differently upon assistance that we offer immediate to the performance of an aveirah, and help or tacit support we offer that is further removed. The upshot is that we will generally not share the same concerns as those at the Hobby Lobby Corporation.. The problem in Hobby Lobby is about a person who is providing a subsidy for conduct by others that violates his religious beliefs is not generally considered an important issue in halacha.
Furthermore, Hobby Lobby could easily be read to clarify that rights here are purely statutory and Congress could with little difficulty repeal or modify RFRA or RLUIPA so as to strip religious conduct of any protection at all against generally neutral laws. All we would be left with then is the general holding of Church of Lukumi Babalu Aye that neutral laws really have to be neutral in intent before they may validly suppress religious conduct. We would have no significant Constitutional protection against for example the neutral regulation of circumcision by what is otherwise a good law: consider the law which reads "no surgery may take place outside a hospital and with a licensed physician performing it for a valid medical purpose." This neutral law (one whose intent we would generally support, were it not for its impact on bris milah) functionally prohibits Jewish circumcision (and I hope would be struck down under the Lukumi Babalu line of bad motive cases). RFRA or RLUIPA now protects us, but Hobby Lobby inclines one to think that these are mere acts of Congress and nothing else. We have not received the constitutional guarantees we might have liked. What a legislature giveth, another legislature taketh away. There are already machinations in place to weaken RFRA in order to circumvent the Supreme Court decision While Hosanna-Tabor protects our synagogues and yeshivas from regulation that violates halacha as a matter of Constitutional law, nothing protects us as individuals.
So, while many in our community are dancing in the street since religious liberty won 5-4, I am more somber in my assessment and think that Hobby Lobby's progeny will not be a harbinger of any further important victories for our community in this area. Hobby Lobby was a good win, but since all that it really determined was that administrative regulations are subservient to Congressional acts, little of long term value was established.
Indeed, it is somewhat unclear to me what we really ought to want in this area: I do not think we actually ought to support the idea that a person or corporation with genuinely sincere religious convictions can engage in commercial discrimination even when his faith directs such (as I think a Synagogue can do), as we are a tiny minority easily subject to terrible economic discrimination. What will we say to those who will find religious reasons to discriminate against non-believers in general, or Jews in particular? So while a Congregation can legally consider the religious practices of its congregants, we ought to favor a level playing field on commercial matters such that the religious practices of customers, clients or consumers does not play a role in commerce.
Rabbi Michael J. Broyde is professor of law at Emory Law and a senior fellow at the Center for the Study of Law Religion at Emory University.