A Brief Response to Rabbi Slifkin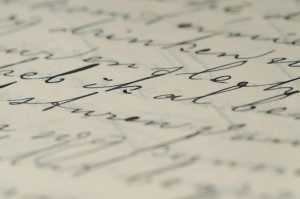 The points raised by Rabbi Slifkin deserve a response, albeit not as elaborate as I might have liked, again due to serious time constraints.
1) Rabbi Slifkin notes that my single-sentence summary that there was always a portion of Klal Yisrael that was dedicated to full-time Torah study is "false," for the Tribe of Levi was dedicated to teaching Torah, not studying it. Rabbi Slifkin would have been on target had I been referring to the Tribe of Levi; I was referring to the Torah scholars themselves – who have always existed in Klal Yisrael and whom it was a sin to draft, as per the sources regarding Avraham (Nedarim 32), Assa and others.
2) Rabbi Slifkin questions the extent or basis of "honorary Levite." It is clear that the essential basis of the exemption granted to the Levites was not that they taught Torah, for if this were the case, the very next halachah in Rambam would have stated "Not only the Tribe of Levi, but any Torah teacher…" It does not. The common denominator between Levi and the personage in the following halachah is their spiritual idealism, casting off worldly pursuits and engaging in service of Hashem. This is the hallmark of the Toraso Umnuso members of the nation (see below). R' Yitzchak Arieli and R' Chaim Kanievsky (Derech Emunah to Rambam there) specifically point to the Talmidei Chachamim, whom Avraham and Assa were forbidden to draft, as those to whom Rambam refers.
3) Rabbi Slifkin questions whether Torah students are included. The issue here is not calibre of scholarship but dedication to this spiritual idealism. I here refer the reader to Rav Arieli's article, who states that is a kol shekein (a fortiori) that the young students who are committed to Torah study must be exempted from the army.
4) Rabbi Slifkin states that I mention only R' Moshe Feinstein, but did not mention that "Ramoh (Yoreh Deah 243:2), surely a much greater authority, insists that it only applies to an outstanding rabbinic scholar." I must point out that it is well out-of-bounds of normative Talmudic discourse to reject an opinion of a monumental contemporary Posek based on a Ramoh (of which the Posek is unquestionably aware) claiming his greater scholarship – that is surely not the issue. The issue is whether there are opposing views. But in our case, even that is not relevant. I am afraid Rabbi Slifkin offers a misreading of the Ramoh. Ramoh states:
אין חילוק בין שהוא תופס ישיבה או לא, רק שהוא מוחזק לת"ח בדורו שיודע לישא וליתן בתורה, ומבין מדעתו ברוב מקומות התלמוד ופירושיו ובפסקי הגאונים
While some might misconstrue the Ramoh to mean that the person is expert in most of the halachic corpus, this is incorrect. It only means that he "knows how to give and take in Torah and understands with his own mind most areas of the Talmud etc." The proof for this is Ramoh's source, the Terumas Hadeshen (342), who states:
אלא כל ת"ח בדורו שיודע לישא וליתן כשורה בד"ת ומבין מדעתו ברוב מקומות בתלמוד ובפרושיו ובפסקי הגאונים, אם תורתו אומנתו כדפי' האשירי לעיל אפילו לא נסמך לישב בראש לדון ולהורות פטור הוא מכל מיני מסים ותשחורת. וראיה לדבר קצת דהאי קרא דאורייתא דמיניה יליף דת"ח פטור כתיב ביה אף חובב עמים כו' עד והם תוכו לרגליך, ותני רב יוסף אלו ת"ח שמכתתים רגליהם מעיר לעיר וממדינה למדינה כדי לישא וליתן בכבודו של מקום, והן הן התלמידים ההולכים מישיבה לישיבה דמי שהוא נסמך לישב בראש לא רגילות הוא שיכתת רגליו מעיר לעיר. אמנם לעולם בעינן שיהיה יודע כמו שבארתי לעיל דאל"ה לא מיקרי ת"ח.
Lest one misconstrue the ending words of the Terumas Hadeshen as qualifying his statement as referring to such high calibre talmidim to the point of irrelevance to current Torah students (which, logically, would undermine his point vis-à-vis the implausibility of migrant students), I cite R' Chaim Palaji (Chikekei Lev), here:
http://www.hebrewbooks.org/pdfpager.aspx?req=799&st=&pgnum=89
from the second column of the page and onward, who makes it clear that the position of the Terumas Hadeshen, along with a tremendous slew of early Poskim cited on the following page (s.v. naktinan), maintain that the personage in Bava Basra refers to ordinary Torah students as well. See also R' Ovadia Yosef's responsum on this issue (Yabia Omer 7: Choshen Mishpat 10). R' Moshe's ruling is ironclad and actually more demanding than that of some other Poskim.
5) Rabbi Slifkin objects to my not citing those who claim that the Gemara does not apply to military threats. I specifically stated that the majority view does not follow them.
6) Rabbi Slifkin states that "Yeshivah students should be willing to suffer a small decline in the quality of their learning in order to provide their protection where it is most needed, if they are doing this as their substitute for serving in the army." I disagree with the premise that the decline in the quality of their learning is small when speaking of young men – when many adults are taken to hospital due to shock from falling missiles. I also disagree with any sort of confident assertion that when the quality of the learning will be better elsewhere and they move for this purpose, this learning is ineffective for their place of departure. Hashem surely knows that their intent is pure.
7) Rabbi Slifkin assures that I know that it is false that Charedi learning centers say Tehillim and daven in times of crisis specifically for IDF soldiers. I speak from personal experience – when Gilad Shalit was held captive, there were Tehillim said specifically for him in the very Charedi Kollel in which I spend some of my time. It is true that when rockets are falling over civilians or there are suicide bombings all over the country, Tehillim will be said for "the matzav" as appropriate.
8) Finally, I disagree with Joseph's comparison (appearing also in the comments to the previous post) – between relying on the view of those who exempt Torah scholars from military service and relying on minority views with regard to tax evasion or self-imposed poverty – on two counts: the premise and the analogy.
The premise: There is a tremendous amount of halachic literature on the very point of whether someone can say kim li (I hold in accordance with a certain minority opinion, as a litigant may state to avoid having money extracted from him) with regard to this Gemara in Bava Basra vis-à-vis taxes, even as to whether he qualifies under that Gemara.
The analogy: In the case of tax evasion or poverty, the subject provides nothing to society. In stark contrast, in the case of students of Torah, the Gemara in Sanhedrin (99b) is instructive:  "Who is a heretic? Said Rabbi Yosef, such as those who say, what do the Rabbis (i.e., Torah students – see R' Chaim Palaji above, top of pg. 90) help us? They study Scripture for themselves, they study Mishnah for themselves." Rashi: "And they do not know that the world rests upon them."