The Pope and Child Molesters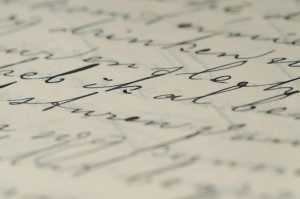 This is not what the title suggests. Different Pope. Different molesters. Different group of bad guys. Having come this far, you might as well read on.
The prevailing orthodoxy in the Jewish community is that wartime Pope Pius XII was an unfeeling and spineless pontiff who placed the Church above all else, and had little sympathy for Jews in the first place. Feelings have run so strongly in this direction since the publication of "The Deputy," a scathing critique of Pius published a mere five years after his death, that the issue of Pius' potential canonization has been an impediment in Jewish-Catholic relations.
A growing number of voices, including some in the Jewish community, have come to a very different conclusion. The debate is outlined in a recent article in the New York Jewish Week.
Some things are fairly well established. The Pope did save Jewish lives, in several places. He did provide sanctuary within the Vatican to some Jews. He was honored by Jewish groups after the War for his help.
Beyond that, the claims and counterclaims continue to mount. Former critics have reversed themselves and turned into supporters. Witnesses have come forward to testify that the Pope personally instructed them – sometimes verbally, sometimes with handwritten instructions, but careful not to attract public attention – to open Catholic institutions to Jews, to move to save them, to accept them in Catholic hospitals with fictitious ailments. A former Romanian intelligence officer who defected to the United States argued that "The Deputy" itself was part of a KGB attempt to weaken the Church by calling its former head into disrepute. Others point to the impossibility of accurately assessing the truth of these new claims so long as the Vatican refuses to completely open their archives pertaining to the war years.
It also seems clear that Pius refused many requests from government officials and Catholic clergy to clearly denounce Hitler's genocide. He made statements critical of Hitler – who may indeed have hated him and tried to have him captured – but they stopped short of pointing a finger directly at the extermination of Jews. If we can assume that all of the competing theories have some truth to them, what emerges is that Pius was very likely not an anti-Semite, and worked behind the scenes to save Jews to whatever extent he believed would not compromise the role of the Church in opposing Hitler. In so doing, he acted as a decent human being – and probably a good deal better – but not as courageous figure, as a model of religious principle refusing to bow to practicality. Sir Thomas More, he wasn't.
History can be harsh, especially with leaders. It is often harsher yet with those whom we expect to be moral exemplars. An ordinary person can be koneh olamo b'sha'ah achas (acquire his place in the World to Come in a single instant), the Gemara tells us. A leader, it would seem, can lose his stellar reputation in an instant, by failing to exhibit the unusual courage that is expected to be part of greatness. Pius may have been a good person, but his legacy will likely be stained for the foreseeable future.
Sometimes being a good, decent person is not enough. Terrible circumstances sometimes call for extraordinary reactions, even from non-Popes. The plague of molestation and cover-up in the Orthodox community is one of those circumstances. If you have not yet read some of Rav Yaakov Horowitz's pieces, read them and cringe. His courageous writing is getting progressively more defined, more pained, more desperate. (Quite independently of each other, two friends of mine related what they had heard from highly regarded workers in the Orthodox world. One spoke in Israel, one in the US. Each said that in his own substantial experience, molestation was the single greatest contributor to going off the derech.) He is not afraid to name names, and to harshly criticize those who wish everything hushed-up and not openly discussed.
Add to this the recent debacle in which Rabbi Dr Benzion Twerski abruptly stepped down from a task force on molestation formed by Assemblyman Dov Hikind. Dr Twerski cited unbearable threats and intimidation, although from ordinary people, not by the kano'im/askanim as originally reported. This means that the source of the problem is not just a bunch of terrorists with beards, but serious misinformation and misguided priorities among amchah.
Most of us, then, are left precisely where the Pope was in World War II. We sit back as life after life is shattered. We are not indifferent or callous. We are concerned, and very human. But we do nothing – much less than the Pope did. For not stepping forward with the courage, the selfless heroism we expect from a moral leader, we continue to criticize him.
A famous picture of Pius has him standing, extending his arm, and pointing. The photo has been used to criticize him for his presumed silence regarding the Holocaust. Perhaps we should give some thought as to whether the finger, in retrospect, is pointing at all of us.