Klal Perspectives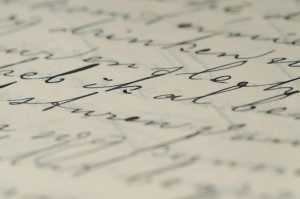 A new journal was born today, and many fervent prayers attended the blessed event. Klal Perspectives will BE"H provide a forum for the presentation of ideas on meeting the many challenges facing us as an Orthodox community. Downloads and subscriptions are free.
A few years ago, a group of concerned individuals converged on one city to spend a day trading ideas in an informal think-tank. Their backgrounds were diverse. They included roshei yeshiva, rabbonim and laypeople. They had spend their learning years (all of them had spent years learning) in places ranging from YU to chassidishe yeshivos. Remarkably, all it took to get them to devote an entire day to a series of roundtable discussions was the opportunity to do so. This was something that ordinarily just didn't happen, and it was too good to pass up. If they had anything in common, it was their frustration at not seeing fruitful discussion about the troubles that plague us. The mood was humble, rather than boisterous. No prima donnas attended. No one argued that he had great answers, even though every one if the room had a track record of somewhat out-of-the-box thinking. People were at once cognizant of the achievements of our community, disappointed about the absence of creative solutions, and exhilarated to be in the company of creative frum Jews who cared deeply about the Jewish future.
Several ideas about continuing the process took root. One seemed eminently realizable – a continuation and broadening of the discussion in the form of the published essay. An editorial board gelled and bonded. Limited funding was secured. Many, many meetings and email exchanges later, the new journal began to take shape. Be-chasdei Hashem, Klal Perspectives was rolled out a few hours ago.
Please don't judge it – and certainly don't dismiss it – without reading the mission statement, and sampling the essays. None of us believe that this journal will solve the problems we all face. We do believe, however, that a necessary and fruitful first step in problem solving is discussion, especially among people who do not think alike, and can sharpen each other's thinking through a dialectic encounter. We hope to offer at least as much disagreement as agreement, and to bring together people who usually do not interact. Our first issue includes contributions by leadership of both Agudah and the OU. We think that this is significant.
Too many people have abandoned even the attempt at looking for solutions. Perhaps too much time has gone by in which individuals felt incapable of speaking up. We hope we can remedy that by providing a place where people will listen. Minimally, we hope that we can reignite a bit of optimism among readers, when they become acquainted with the significant talent and creativity our community possesses. Moreover, exposure to intelligent people worrying about the Big Picture, rather than just local issues, will hopefully be contagious, inviting an ever greater number of participants with the passage of time.
The first issue was modeled after the famous decade issue of Commentary Magazine. Once every ten years, Commentary organizes a symposium on the State of the Jewish People. The results are always fascinating. We thought that this would be a good idea for our maiden issue, even though we would be faulted for providing too many words, and too few practical ideas. We weren't looking for the practical as much as getting our feet wet on the beach of communal responsibility. BE"H, the practical will soon follow.
Rav Kook zt"l famously deflected criticism of the sorry spiritual state of the New Yishuv. He argued that Klal Yisrael had impressively survived hundreds of years of galus, but it had lost the concept of the Jewish Nation along the way. Each community in the past had to deal with its own problems and find its own solutions. It would take time – a long time, argued Rav Kook – to recover the ability to think of ourselves as a single nation. In the meantime, he said, people should not be so harsh in their condemnation of the obvious failures along the way. We hope that readers will similarly be patient with this modest attempt to make a small contribution to our tzibbur once again thinking about the Big Picture.
Hockey superstar Wayne Gretzky said it best. "You miss 100% of the shots you don't take." We will either succeed or fail in our attempt. Certainly, though, we will not get very far if we don't make any attempt at all. We invite all of you to help us make our little project a success, rather than a failure.