A New Dialogue in Eretz Yisroel – The Transformative Model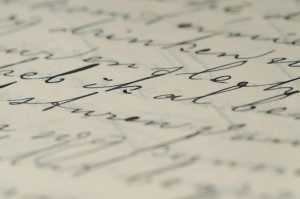 Binyomin Wolf
Both sides on the chareidi draft issue in Eretz Yisroel see the other as an existential threat. The current coalition government apparently thought that they did not need to compromise on the imprisonment issue when they unilaterally negotiated and recently passed their draft bill. On the other hand, the various chareidi communities do not think they need to compromise in their total opposition to the law in any form and believe their show of solidarity on the issue at the Atzeres Tefillah gathering in Yerushalayim backs up that position. All they need to do it wait until the next election and give a majority to any coalition government which agrees to repeal the law.
When both sides look at the other, they feel simultaneously vulnerable and powerful. In reality, this is the perfect opening for leaders on both sides to participate in an open-ended dialogue that, based on past history, has a strong potential to not only enable them to reach a peaceable resolution to the conflict, but to bring them closer together. That framework for conversation is called "transformative mediation."
The Transformative Model
The chareidi and non-chareidi communities in Eretz Yisroel need some framework within which to transform the downward spiral in their relationship. The current conflict is like a civil litigation. Both sides start with the intention of defeating the other, but in court, most cases are ultimately resolved consensually before trial. In this inter-communal Jewish dispute, however, it is not enough to settle individual issues with particular compromises while both sides continue to inwardly despise one another. We must transform the nature of the relationship between the two sides and reshape the form of the dialogue.
In the legal world, there are a variety of ways consensual resolutions are reached. Settlements arise from direct negotiation before or during litigation and sometimes through mediation. Most forms of mediation are mediator-driven. In other words, the mediator guides the parties through the issues to be resolved and sets the tone for what he believes a resolution should look like. In standard mediation, the mediator is an experienced professional with a good understanding of the strength of each side's legal arguments and who is most likely to win on what issue in a full-blown litigation. He uses his knowledge and influence to guide the parties to what he believes is a workable solution. While this is often effective if the only goal is achieving a settlement, it often leaves parties with just as much animosity toward one another and feeling steamrolled into a settlement with the mediator taking the other party's side on some issue.
But this method will not work here because the stakes are too critical. Neither side can risk participating in a process which could potentially force it to cede precious ground. This crisis demands a deeper response. The issues and values at stake are so personal and so nuanced for both sides that any outside intervention or coercion would not address the underlying issue; the relationship between the chareidi and non-chareidi communities in Eretz Yisroel.
More Than Compromise – Transforming the Dialogue
The good news is that transformative mediation is a participant-driven form of mediation which does not limit its goals to ironing out a compromise to a particular circumscribed conflict. Rather, it is structured to transform the form of the dialogue and the parties' relationship. In fact, one of the two founders and primary proponents of this form of mediation is a "chareidi" law professor at the Hofstra University School of Law, Baruch Bush.
Transformative mediation posits that intractable conflicts exist between parties because each side feels vulnerable and therefore self-absorbed and unable to hear the other side. Perceived vulnerability causes each side to feel comfortable only in an offensive position as a form of self-defense. Accordingly, transformative mediation works by positioning the mediator as a sounding board for both sides. He listens to and clarifies the complaints, perspectives, and demands of each side without interjecting his own view of either party's position or how/if the conflict should be resolved.
This process causes each party to feel heard and understood on his own terms by the mediator. When that happens, he begins to feel less vulnerable and less threatened. Accordingly, he also feels empowered and more confident. This confidence then allows him to realize he can hear the other side out without feeling like this weakens him. He can then listen without necessarily conceding anything. The same thing happens over a period of time with respect to the other party and the process promotes a mutually respectful conversation which can lead wherever the parties wish. This is possible because each side ultimately approaches the dialogue from a position of strength, confidence, and good-will toward the other side.
Dan Simon, a major practitioner of transformative mediation in Minnesota, recently wrote about a mediation he conducted between two neighbors, each of whom felt grievously wronged by the other in connection with a dispute about property rights and an alleged "spite fence" built by one of the parties. They had already retained legal counsel, engaged in numerous screaming matches, and exchanged threatening letters. In the mediation session, both sides started by leveling accusations of bad faith and spite at one another. After going through the process outlined above, one woman finally said, "I had no idea how hard this has been for you. But I want you to understand that it's been hard for us, too." The other neighbor responded "I do understand that now. I still don't like your husband's attitude, but now I at least know that you're a decent person." The parties ultimately hammered out a mutually agreeable solution.
This same pattern of vulnerability/self-absorption/aggressive posturing exists on a larger scale in the chareidi/non-chareidi conflict in Eretz Yisroel. While there are many sub-communities and a variety of perspectives on both sides, generally speaking, the chareidi community feels vulnerable, besieged and unappreciated for its Torah study and contribution to the Jewish people. It feels that the government is trying to forceit to abandon the Torah by criminalizing it, assimilate, and give up the values it holds dear under the false pretense of "equality of burden," which it asserts is a foil to mask the government's true intentions; dismantling Torah Judaism in Israel. It also feels that the non-chareidi community will never understand the value of Torah or its inability to agree to any compromise without the approval of one or more Gedolei Yisroel.
For its part, the non-chareidi communities feel vulnerable because their sons and daughter are asked to make the ultimate sacrifice or at least contribute to the state by serving in the IDF, national service, and/or reserve duty while the chareidim remain indefinitely in "school." They feel threatened economically by the present and long-term prospect of large scale underemployment on the part of the fast-growing chareidi minority. They also worry that their way of life is threatened by an increasingly aggressive chareidi community which they fear will progressively force its way of life on everyone else.
Because both sides feel threatened and vulnerable, they currently see themselves as having no choice but to batten down the hatches and take a hard line position to defend their respective ways of life. Where it has been put into practice, however, the transformative model has been shown to enable parties, no matter how great the stakes are, to feel empowered enough to listen to the other side and reconcile at least on a personal level – and very often on a practical level as well.
The problems between the communities in Eretz Yisroel are extremely complex, multi-faceted, and there are much more than two sides in the dispute. It is noteworthy that because all parties in transformative mediation decide for themselves whether and how to resolve their differences, specific resolutions do not always occur but are quite common. This is the case even where both sides begin with terrible grievances against the other or do not trust one another at all. Success is also possible whether the disputes are small-scale interpersonal conflicts or national ethnic or religious disputes.
For example, in response to a class action discrimination lawsuit, the United States Postal Service implemented a nationwide transformative mediation program in cases of asserted employment discrimination. Remarkably, 79% of discrimination complaints were resolved consensually during or shortly after a mediation session. In addition, far fewer (19%) asserted cases arose to the level of formal complaints relative to the 44% of cases which became formal complaints before implementation of the transformative mediation program.
One mediation center in Venice, Italy found that when it began using transformative mediation rather than other mediator-directed modalities, its settlement rate rose to 83%; significantly better than the average 48% settlement rate in Italy.
Transformative Mediation in Major Inter-Group Conflicts
But how could the transformative model help reconcile large groups of people embroiled in long-standing ethnic or religious conflict? The answer is that even in scenarios bordering on violent civil war, this model has demonstrably defused conflicts and facilitated the repair of relationships between the various factions. Outcomes range from increased understanding between the sides without a resolution to actual reconciliation.
In one instance, a number of nationalist leaders in African communities participated in a transformative-based dialogue with members of rival nationalities. Afterwards, when inter-ethnic riots broke out, one leader spoke about how his greater understanding of the other side motivated him to speak to a group of his own people and dissuade them from committing acts of violence against the other group. In another instance, Serbians and Albanians from Kosavo met in Norway for transformative dialogue in advance of imminent NATO bombings in 1999. In 2012, a transformative dialogue workshop was held in Nairobi, Kenya training 26 NGO workers to help them craft a reconciliation process specifically tailored to their specific local cultural, religious, and political landscape.
How to Get the Two Sides to the Table
This framework for improving the relationship between the chareidi and non-chareidi communities in Eretz Yisroel has great potential but can only be implemented when individuals in a position of influence recognize that the current path of "mutually assured destruction" is intolerable. Such individuals have the power to begin making overtures to community leaders, people of influence, askanim, and members of Knesset to induce them to participate in a transformative dialogue.
From the chareidi perspective, the first step is finding one or more respected individuals in the community who understand the issues and are willing to open up a mutually respectful dialogue with non-chareidi constituencies. For example, Rabbi Moshe Grylak, the editor-in-chief of Mishpacha Magazine, wrote an article just before Purim in which he recommended that chareidim give mishaloach manos to chiloni neighbors or co-workers to open up their hearts to us so that they will be able to hear the chareidi point of view. While he only addressed one side of the issue (i.e., making non-chareidim feel valued so that they will listen to us), he demonstrated an understanding of one of the aforementioned fundamental principles behind transformative mediation's success in changing the nature of the dialogue of "warring parties." If this article or those with a like-minded approach can reach influential individuals like Rabbi Grylak, they may have the influence to bring chareidi MKs, rabbonim, or askanim on board to participate in transformative dialogue with a trained mediator.
Skeptics may believe participating in mediation would project weakness just when we can least afford to flinch. Why should we enter into any form of seemingly conciliatory dialogue with those who many believe simply seek to wage a cultural war of social engineering on the chareidi community? Such skeptics may feel we should not put ourselves in a position of "negotiating under fire." But the reality is that participating in transformative mediation or dialogue is not a show of weakness for several reasons.
First, unlike other forms of court-ordered or compelled mediation, transformative dialogue, in this context, can only take place if both sides come to the table of their own free will, without any preconditions or compulsion. Because we need not "give up" anything unless we choose to, we lose nothing by talking with "them."
Second, while many feel that the chareidi community is "under fire," the reality is that the coalition government is also "under fire." It cannot rest assured that the draft law as currently written will ever be implemented. The chareidi community is extremely united on this issue and the government will not be able to maintain public support in the face of mass protests and media images of yeshiva bochurim being dragged off to jail if the current law's milestones are not met. In addition, new elections will be held before the law's full implementation in 2017 and if the coalition continues to press its advantage too long, it will suffer a debilitating defeat and the chareidi parties will simply join any party that promises to repeal the draft law. The bottom line is that we know the coalition government is also "under fire" (whether they know it or not).
Finally, the chareidi community sees itself as the bearers of the Torah in Eretz Yisroel. In that position, especially where participating in transformative mediation does not inherently involve any practical concessions, we should have the confidence to be the ones to take the high ground by making overtures to start a substantive conversation to see where it leads. The reality is that the worst-case-scenario for our side in a transformative mediation dialogue is that no resolution is reached and different types of Jews build greater mutual inter-communal understanding and credibility.
Without a change in the way the two sides communicate, the hatred, mistrust, and misunderstanding between the various Jewish communities in Eretz Yisroel will only increase. It is therefore up to us to take practical steps to repair this untenable family conflict.
Binyomin Wolf studied at Yeshivas Rabbenu Yitzchak Elchanan, the Shor Yoshuv kollel, served as a member of the Community Kollel of Des Moines, and now works as a bankruptcy and creditors' rights attorney at a large Manhattan law firm.