What the ASA's Boycott Taught (Reminded) Me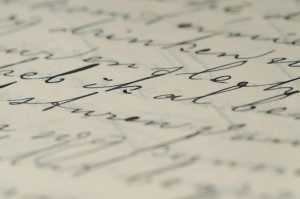 by Rabbi Akiva Males
In the closing months of 2013, the American Studies Association (ASA) voted to boycott Israeli universities. This move is part of a much larger effort in the ongoing Boycott, Divestment, and Sanctions (BDS) movement intended to isolate Israel. In the aftermath of this academic boycott, many of Israel's supporters rightfully voiced our hurt feelings, disappointment, and/or strong disagreement with the ASA's offensive maneuver.
In January, before my wife and I traveled to visit family in Israel, I read an important article in The NY Jewish Week by Rabbi Jeffrey Salkin which reminded me of a crucial yet simple concept. As supporters of Israel, we need to find responsible ways to express our outrage with the ASA. At the same time, we also need to recognize the many American universities who found the strength to resist joining in this boycott.
It is not enough to scream "gevalt" when we have been wounded. We also have to call out "thank you" to those who are our friends, to those who stood up for truth, to those who have refused to have their educational institutions seduced by the all too common siren song of anti-Israeli behavior. We need to thank those institutions, especially if we are alumni of them, and/or our children or grandchildren attend them. Because the best way to induce people to continue doing good is to thank them for what they have already done.
The article went on to list the first 27 universities courageous enough to oppose the ASA's academic boycott. Prior to leaving for Israel, I wrote to the Presidents of those 27 universities, and on behalf of my Harrisburg, Pennsylvania synagogue, I thanked each of them for withstanding the incredible pressures from the academic community and for strongly standing in support of Israel.
By the time we returned from Israel, I had received personal e-mails and hand-written notes from many of the university Presidents I had written to. They told me how much they appreciated my letter, and how they have resolved to remain committed to academic freedom — while resisting the ASA's boycott of Israel.
This incident reminded me of an important lesson – which is too easily forgotten. As human beings, we are rather quick to criticize others when they do wrong. However, all too often, we fail to recognize, compliment, and/or thank people when they have behaved well. Yet we all know just how nice it feels to be on the receiving end of such a positive remark. Let's all make a stronger effort to share our 'Hakaras Hatov' (appreciation) with those deserving of it.
Akiva Males is the rabbi of Kesher Israel Congregation in Harrisburg, Pennsylvania. He can be reached at [email protected].