Naomi Ragen Drops Plagiarism Appeal, Claims Victory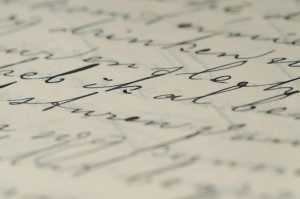 Sarah Shapiro's plagiarism suit against Naomi Ragen reached its denouement in the Israeli Supreme Court last week when Ms. Ragen withdrew her appeal of the judgment entered by the Jerusalem District Court in Shapiro's favor. Withdrawal of the appeal left intact the District Court's injunction barring Ragen from reprinting her novel Sotah in any language without removing material appropriated from Shapiro's memoir Growing with My Children.
In return, Shapiro agreed to donate 97,000 shekels – her portion of the damages award against Ragen, after payment of attorney's fees – to two charity organizations,Yad Eliezer and Yad Sarah.
As is her wont, Ragen claimed vindication by the three-judge panel, despite the fact that she remained without the 233,000 shekels awarded by the District Court to Shapiro and her attorneys, and is still subject to an injunction against reprinting Sotah. If that constitutes victory in Ragen's view, one wonders what would be defeat.
In any event, Ms. Ragen will be back in court soon defending against another plagiarism action, this one brought by Mrs. Sudy Rosengarten. Rosengarten claims that Ragen interpolated her short story "A Match Made in Heaven" (which was published in the anthology Our Lives I edited by Shapiro) as chapter 24 of her novel The Rape of Tamar. Rather than comment on an action sub judice, we will leave it to readers to compare.